Barry Bonds, Roger Clemens Rejected by Hall of Fame as David Ortiz Gets in Despite PEDs
Baseball legends Barry Bonds and Roger Clemens on Tuesday became the latest former Major League Baseball (MLB) players to be excluded from the Baseball Hall of Fame in their final year of eligibility.
This is despite the lone player in the 2022 class, former Boston Red Sox slugger David Ortiz, having been accused of performance enhancing drugs (PEDS)—the same thing Bonds and Clemens have mostly been excluded for.
Bonds, 57, and Clemens, 59, did not receive the required 75 percent of the vote needed from the Baseball Writers' Association of America (BBWAA) to enter the Hall of Fame.
Per the hall's official rules, MLB players are first eligible to be voted into the Hall of Fame five years after they retire. Any player who doesn't meet the voting threshold may be reconsidered by the BBWAA each year for a maximum of 10 years.
2022 marked the 10th year of eligibility for both Bonds and Clemens, excluding them from further possible selection into the group of baseball's best—or so it would seem.
Through a loophole in the system, Bonds and Clemens may still be able to get their ballots passed. This loophole involves the hall's Era Committees.
These committees, the hall states, "consider retired Major League Baseball players no longer eligible for election...whose greatest contributions to the game were realized in one of four eras." These four eras represent the history of the modern game of baseball going back to the early 1900s.
As with the standard election procedure, any player gaining 75 percent of the vote will be inducted into the Hall of Fame.
Some experts voiced their opinion that the Bonds and Clemens would, in fact, be elected by an Era Committee. CBS sportswriter Matt Snyder stated he would be "awfully shocked if the committee...didn't induct at least one of these players, likely multiple."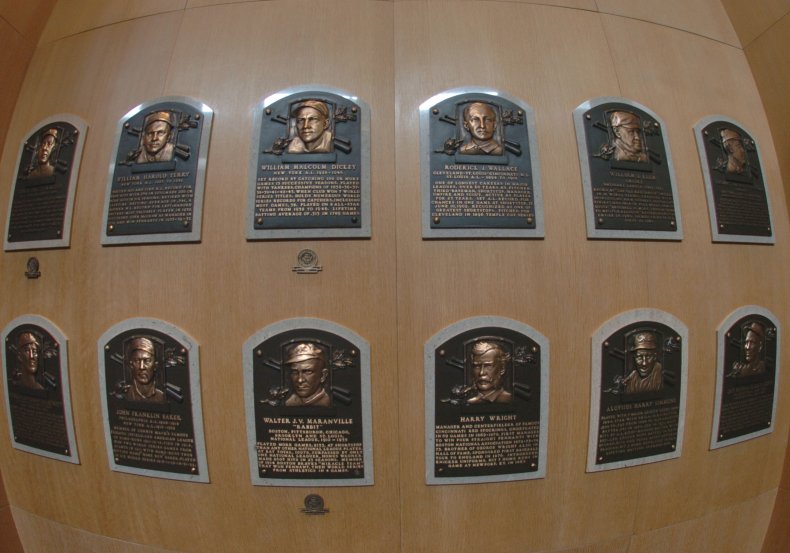 Bonds and Clemens are considered two of the most influential players in baseball history, but were both mired by controversies throughout their careers.
Bonds played 22 seasons in MLB with Pittsburgh and San Fransisco, and his 762 home runs are the most in league history. He also holds a number of other baseball records, including the most walks.
However, Bonds' image has been tainted by widespread allegations of PED use. He was further charged with perjury for lying to federal investigators regarding the use of these illicit substances.
Clemens is known as one of the most dominant pitchers in league history, with 4,672 strikeouts—the third-most ever. He also racked up over 350 wins and an impressive 3.12 ERA during 24 seasons with the Red Sox and New York Yankees.
Just like Bonds, though, Clemens was also accused of using PEDS throughout his career. He similarly denied these allegations while under oath, and as a result, was also charged with perjury.
Bonds and Clemens join a number of other players throughout MLB history that have been disqualified or banned from being included in the hall.
The most notable is Pete Rose, a former player and manager most famously with the Cincinnati Reds. However, following his career, the revelation that he would gamble on games, including against his own team, caused the MLB to place him on a permanent ineligibility list for the Hall of Fame.
As a result, not even an Era Committee would be allowed to vote Rose into the hall, although he has continually pressured the league to overturn this decision.
Another notable name is "Shoeless" Joe Jackson who, like Rose, is ineligible for the hall due to his role in the 1919 Black Sox Scandal, in which the Chicago White Sox purposefully threw that year's World Series.
However, accounts have reported that Jackson was innocent in the scandal, and calls for his ban to be overturned continue to arise.
Newsweek has reached out to the Baseball Hall of Fame for comment.