Singer-songwriter Barry Manilow is dispelling rumors that he is joining Neil Young's fight with Spotify over popular podcast host Joe Rogan.
On Friday, a rumor began circulating that the "Mandy" singer was having his music removed from Spotify, similar to Young, who recently slammed the streaming service for hosting Rogan's podcast, despite him touting COVID-19 vaccine misinformation. Manilow assured fans on Twitter that their favorite songs aren't going anywhere.
"I recently heard a rumor about me and Spotify. I don't know where it started, but it didn't start with me or anyone who represents me," Manilow tweeted Friday.
The "Copacabana" singer swatting down rumors about himself and Spotify comes after Young gave Spotify an ultimatum. Young posted a letter to his website commanding the company to choose between hosting his music or The Joe Rogan Experience podcast. Both could not exist on Spotify, according to Young.
In his letter, the 76-year-old singer accused Spotify of "spreading fake information about vaccines" and said that they may "potentially causing death to those who believe disinformation being spread by them." The letter went on to say "please act on this immediately TODAY and keep me informed of the time schedule."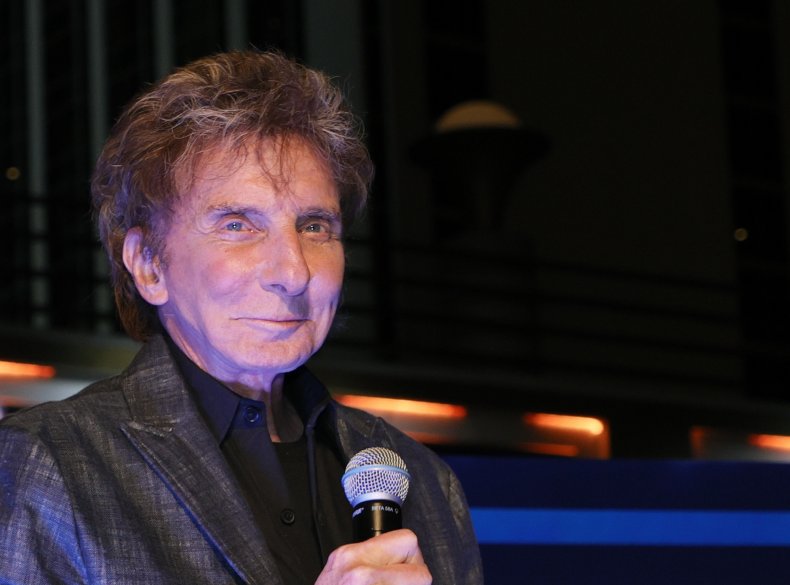 On Thursday, the "Southern Man" singer got his answer. Spotify agreed to take his tracks off their service.
Rogan has been accused by some of using his podcast, which has an audience of 11 million, to spread disinformation about vaccines and the pandemic. In fact, Young wasn't the only person who was upset by what the former Fear Factor host has been espousing on his podcast.
Several weeks earlier, a group of 270 medical professionals, which included doctors, nurses, scientists and educators, also reached out to Spotify, saying that The Joe Rogan Experience has a "concerning history of broadcasting misinformation, particularly regarding the COVID-19 pandemic."
In their open letter, the medical professionals called on Spotify to "immediately establish a clear and public policy to moderate misinformation on its platform."
One other popular musician has not been shy in offering up his opinion on the vaccines and the pandemic. "Layla" singer Eric Clapton has said that "mass hypnosis" explains trust in vaccines.
On Spotify, Manilow has garnered more than 2.8 million monthly listeners. The 78-year-old currently has a Las Vegas residency, with tickets available for dates in February, March and April, according to his website.