Neil Young has given Spotify an ultimatum—him or Joe Rogan.
The 76-year-old singer-songwriter has demanded that the streaming service remove his music in protest of the vaccine misinformation spread by podcaster Joe Rogan.
"I am doing this because Spotify is spreading fake information about vaccines—potentially causing death to those who believe the disinformation being spread by them," Young wrote in an open letter to his manager and record label that was posted to his website and later removed.
"Please act on this immediately today and keep me informed of the time schedule," he said.
"I want you to let Spotify know immediately TODAY that I want all my music off its platform," he continued. "They can have [Joe] Rogan or Young. Not both."
Rogan has been accused by critics of spreading misinformation about coronavirus and providing a platform for far-right figures. He signed an exclusive deal with Spotify in 2020.
Earlier this month, 270 doctors, physicians, science educators and medical professionals signed an open letter asking the streamer to censor Rogan's baseless claims, given his massive platform.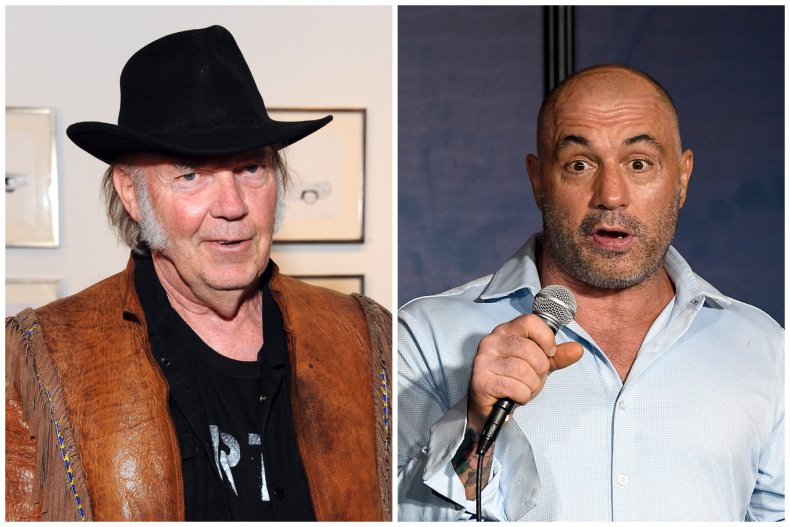 However, Spotify is unlikely to act in a way that will jeopardize its relationship with its star podcaster.
Neil Young has 6,057,481 monthly listeners on the platform while The Joe Rogan Experience is the biggest podcast in the world with an estimated 11 million listeners per episode.
More people listen to an episode of Rogan's show than Neil Young has listeners in an entire month.
Newsweek has contacted Spotify for comment.
Spotify's resistance in challenging Rogan will also come down to the bottom line—the revenue he generates for the company, Martin SFP Bryant, founder of business and marketing consultancy Big Revolution, told Newsweek.
"While Neil Young's move has made headlines, it's unlikely to particularly hurt Spotify, which will undoubtedly generate more revenue from Rogan's presence on its platform than Young's," Bryant explained.
"The number of people who will switch to a rival platform over the lack of 'Harvest Moon' will be dwarfed by the number of people who would likely switch if The Joe Rogan Experience moved elsewhere."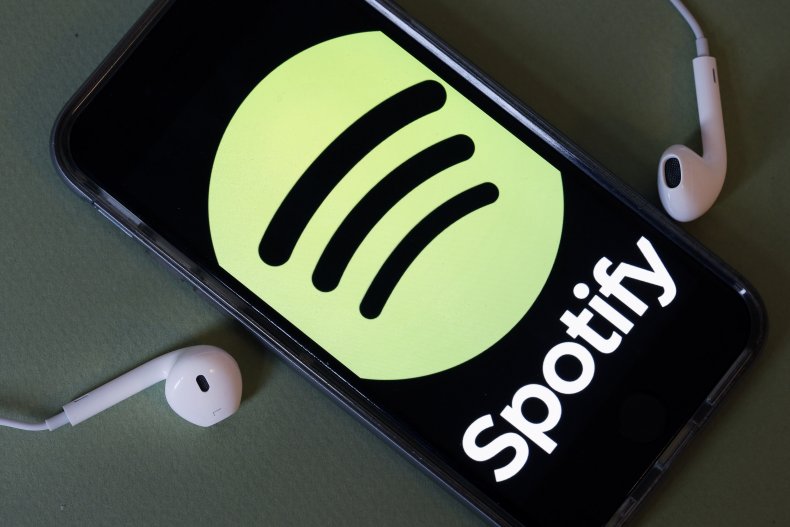 However, Bryant also pointed out that Spotify is risking its reputation by championing such a controversial figure.
"This news does however highlight the risk to Spotify of having as divisive a character as Rogan as its marquee content offering," he said.
"It's the latest example of how clear it is that podcasts are more than just cheap content to bolster tech companies' audio catalogs. They bring with them the responsibility and reputation risk of being a publisher."
Sven Carlsson, co-author of "The Spotify Play: How Daniel Ek Beat Apple and Amazon in the Race for Audio Dominance," previously told Newsweek: "Wall Street seems to be handsomely rewarding Spotify for aggressively pursuing an original content strategy. They seem to be trying to emulate what Netflix did in TV and film."
He added in 2020, just after Rogan's deal with the platform was announced: "This is not a new idea for Spotify. Its core business—music—has always had slim margins" and that Spotify "badly needs something to differentiate Spotify's catalog from, say, Apple Music or Amazon" and that "podcasts are the answer."