Oscar Pistorius: Reeva Steenkamp's Father Believes Couple Argued on Night of Murder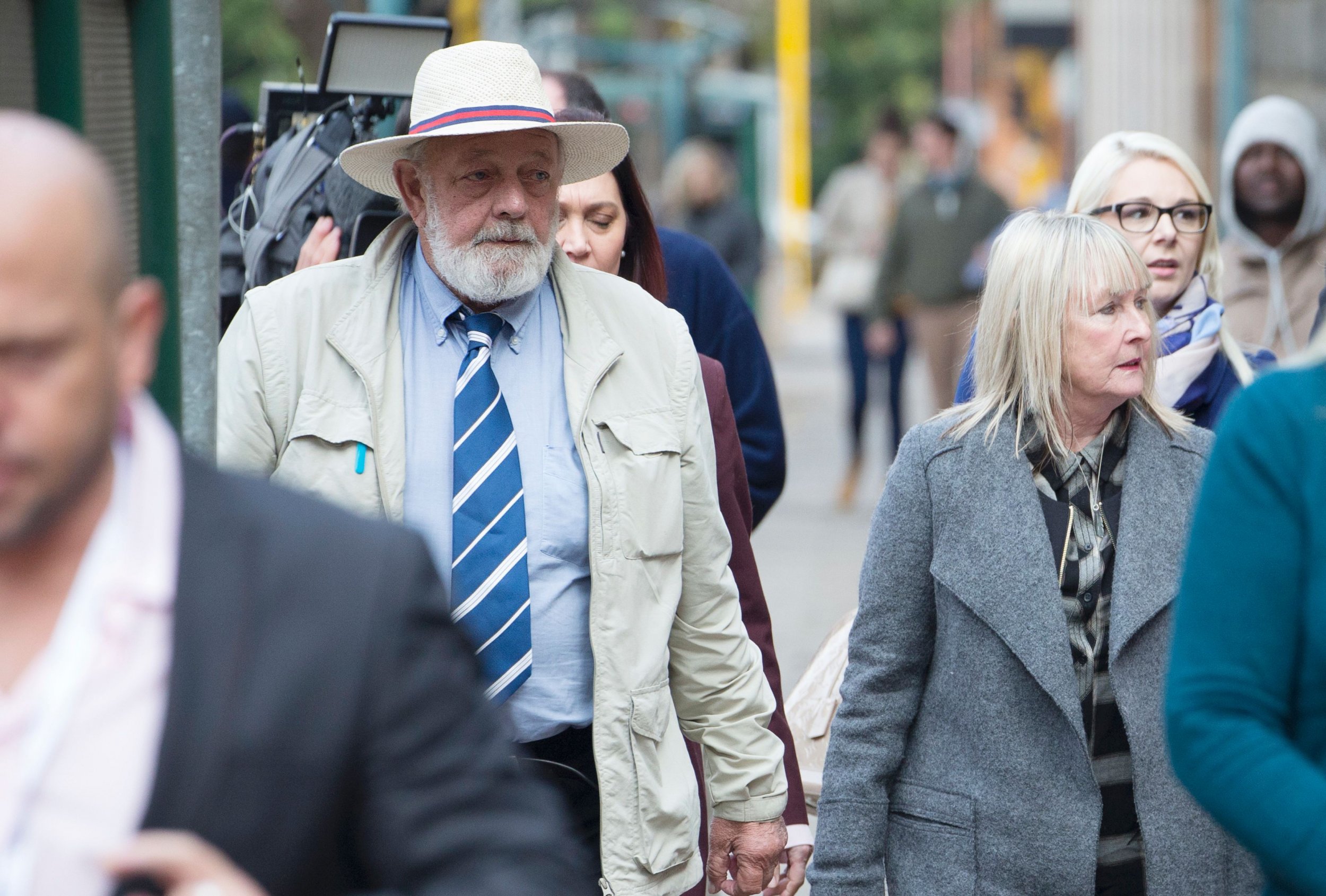 The father of Reeva Steenkamp has told a South African court that he believes his daughter argued with Oscar Pistorius on the night she was murdered.
Barry Steenkamp, 73, testified for the first time in the trial of the South African Paralympic champion, known as the Blade Runner. Pistorius is in court for a sentencing hearing after his conviction of culpable homicide, handed down in September 2014, was upgraded to murder upon appeal by prosecutors in December 2015.
In an emotionally-charged testimony, Steenkamp said that he had "changed completely" since the murder of his 29-year-old daughter on February 14, 2013. "I'm not a complete recluse, but I can't really mix with people anymore," said Steenkamp, according to News24. He added that he thought about Reeva "morning, noon and night" during questioning from state prosecutor Gerrie Nel, who is arguing for Pistorius to be given a longer prison sentence.
Steenkamp said he had suffered several strokes since his daughter's death and that he also suffers from diabetes. He said that he has previously jabbed the needles he used for medicating his diabetes into his stomach to see if he could feel the pain his daughter felt. "What she must have gone through in those split seconds. She must have been in so much fear and pain. That is what I think of all the time," said Steenkamp when recalling the night of Reeva's death.
Pistorius's defense counsel Barry Roux asked Steenkamp about the multiple attempts the athlete had made to contact the family. Steenkamp said that while he was not ready to speak to Pistorius at present, he may be willing to do so in the future.
The grieving father also said that, despite his wife June—who was Reeva's mother—having reportedly said she had forgiven Pistorius, the athlete must face the consequences of his actions. "June has forgiven, she feels it's right in her heart to forgive Oscar. But you must understand, by forgiving like that, it still does not exonerate you from the crime that you committed," said Steenkamp. "He [Pistorius] must still understand that he has to pay for that."
At his conviction in September 2014, Pistorius was sentenced to five years imprisonment. After serving just under one year of his sentence, he was granted parole in October 2015 and ordered to serve the rest of his sentence under house arrest at his uncle's property in Pretoria. The athlete could now face a minimum sentence of 15 years imprisonment for murder.