Barstool Sports' Best Female Singers Ranking Prompts Confusion
Barstool Sports has caused a stir on social media this morning after the blog shared a ranking of the best female singers—causing confusion among many Twitter users.
Titled "Power Ranking the Top 10 Female Singers of All Time" the list features in descending order: Mariah Carey, Whitney Houston, JoJo, Lady Gaga, Aretha Franklin, Beyoncé, Ashlee Simpson, Tina Turner, Adele and Addison Rae.
While many agree that Mariah Carey, Whitney Houston, Tina Turner, Adele, Aretha Franklin, Beyoncé and Lady Gaga are generally considered to be some of the best singers of our time, a lot of people have been scratching their heads over the inclusion of Ashlee Simpson, and TikTok star Addison Rae.
The confusion even led to Ashlee Simpson becoming a trending topic on Twitter on Wednesday morning.
Twitter users reacted with a mix of amusement and outrage as many people were aghast at the exclusion of the likes of superstars like Taylor Swift and Diana Ross—not to mention Britney Spears and Christina Aguilera.
"How is Taylor Swift not on this list nor Alicia Keys I can't take this seriously," reads one response.
While another called the list "BAD" tweeting: "The fact that Addison Rae and Ashlee Simpson got any scintilla of a mention here in lieu of Amy Lee, Dolores O'Riordan, Diana Ross, Gladys Knight, Ella Fitzgerald, Etta James, and the like just goes to show how shallow Barstool's brains are. This one is BAD."
Many people were especially perplexed by the inclusion of Addison Rae who is still up and coming in the pop world since bursting on to the TikTok scene in recent years.
"Why is addison rae on the same list as whitney houston, beyonce and aretha franklin yall are liars," reads a tweet with more than 3,000 likes.
"The fact Addison Rae is on the list is making me so mad rn," said another.
It is possible that Barstool created the list to spark a reaction and it has certainly worked, as social media users clamor to express their annoyance.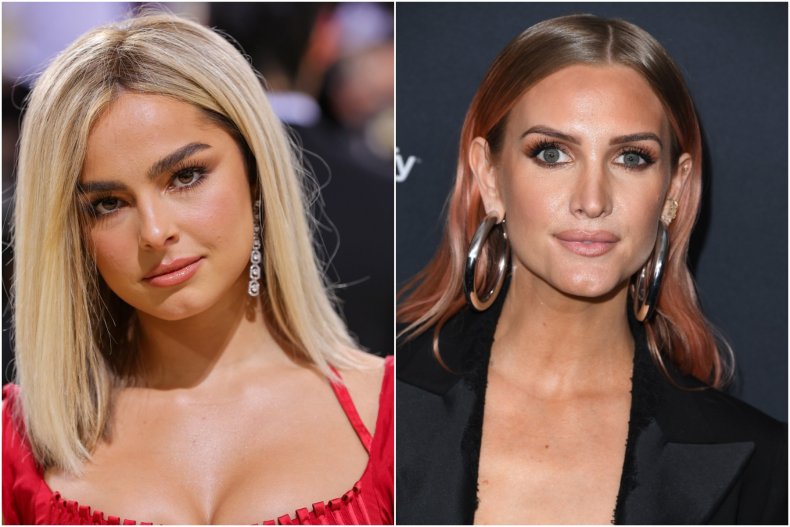 One person pointed out the list is possibly satire, but it's difficult to tell.
"This could be the worst take in the history of takes. Lmaoooo Addison Rae on the list makes me think it's satire but you can never tell anymore," a tweet reads.
However, in the bottom right corner of the ranking, Barstool Sports states that "Rankings generated from data gathered by the ULL."
ULL per a Google search is the University of Louisiana at Lafayette which doesn't seem to have published any studies on female singers.
Either way, the ranking has certainly captured pop culture fans' attention.