Exclusive: Bastian Schweinsteiger Comes in From the Cold at Chicago Fire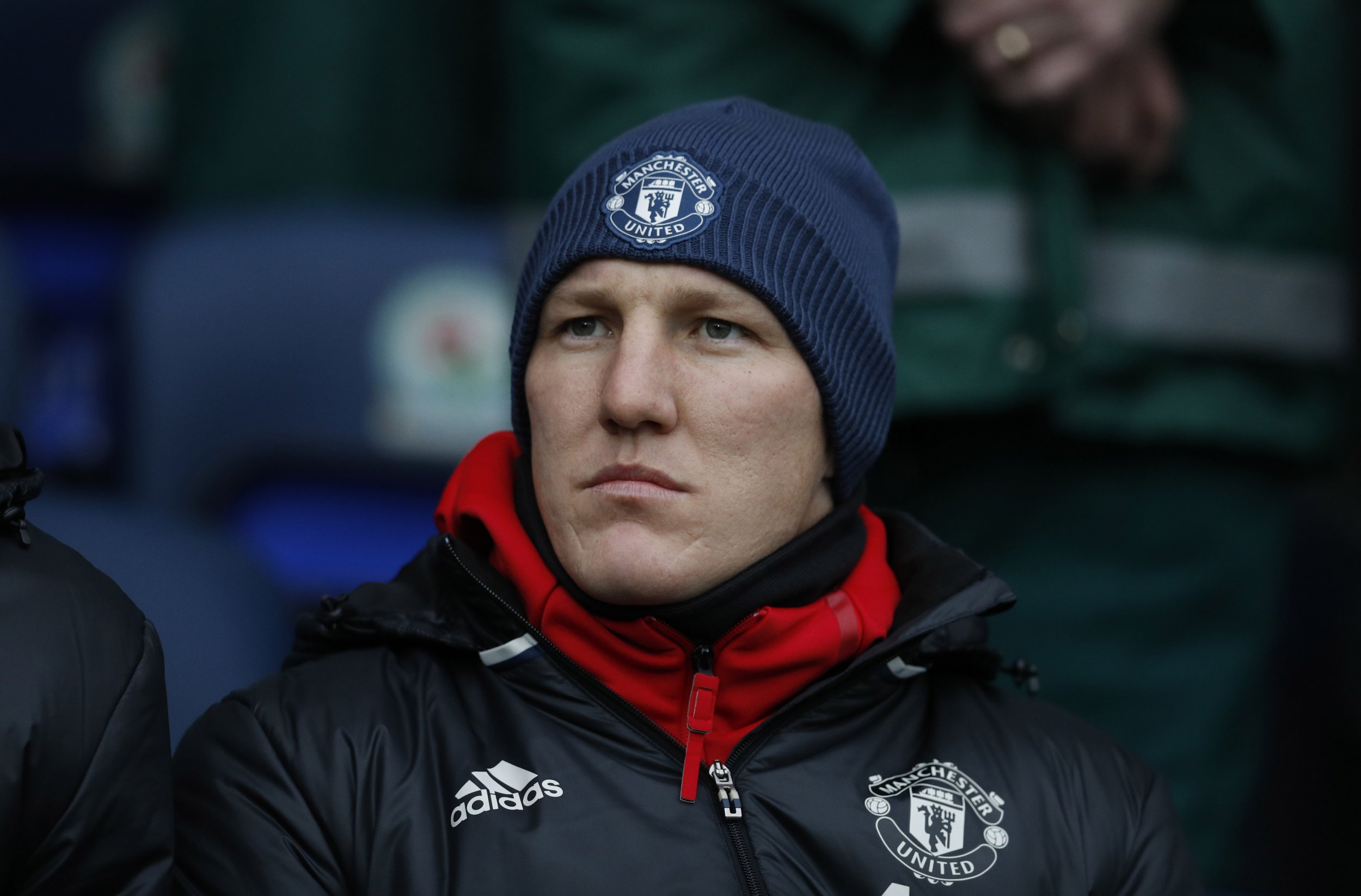 There is one thing Bastian Schweinsteiger, Germany's World Cup winning captain, Manchester United outcast and now centerpiece of Chicago Fire's hopes, doesn't like about his new city.
"It's a little bit weird when you drive a car, you know, and they overtake you from left and right," he says. "A bit weird but I get used to it. They are big, the streets, compared to London, let's say."
The 32-year-old laughs as he talks to Newsweek on his way through security before a flight to Toronto for a three-game "road-trip" with the Fire. His team will lose the game Thursday against Toronto 3-1, Schweinsteiger's first defeat as a Major League Soccer player. Next stop, New York against the Red Bulls, before swinging out west, climbing timezone escalators, for a game against LA Galaxy.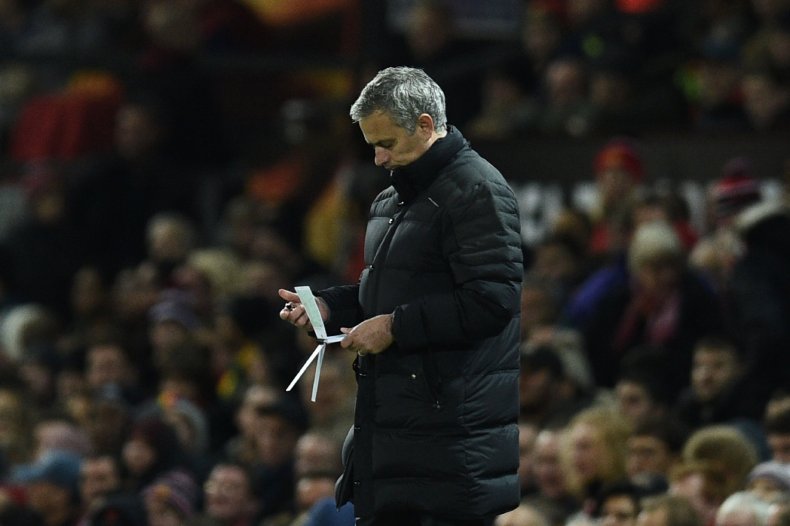 "It's exciting, you know, to travel for the first time," he says. Exciting but strange? In European football he would deal in the language of away games, not road trips and homestands—Manchester to Burnley on a Friday night, Bournemouth as far as you can go in England before the sea, in the Premier League at least, and you can be there and back for dinner in three-quarters of a day.
"Now, we go to Toronto, it's two hours, it's not so far away. But when you play in LA or Portland or Seattle it's a little bit of a longer trip. I am actually looking forward to it. For me, the most important [thing] is when the referee starts the game, you have to fight. It doesn't matter if you flew five hours or one hour. That's how I see it."
In the second of his two seasons in the Premier League, Schweinsteiger found himself mostly unable to fight, on the pitch at least. Bought by Louis van Gaal in the summer of 2015, he got caught up in the transition between two eras as United shifted the Dutchman on and moved to his erstwhile assistant, José Mourinho. Two years previously, Schweinsteiger had been lifting the World Cup in Brazil; in the autumn of 2016, he was training with Mourinho's reserves, and sometimes on his own. If his first year had been disappointing thanks to injuries, the second was ruined, it seemed, by Mourinho's desire to make an example of Schweinsteiger as all that he perceived to be wrong with United—too old, too slow, too expensive and too prone to spells on a treatment table.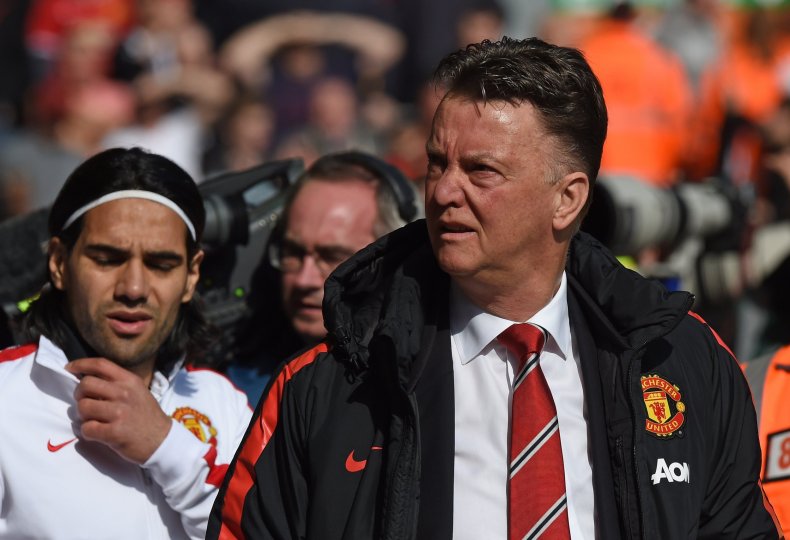 "How's the weather in London?" He asks unexpectedly. It isn't said wistfully, coming out more like machine-gun fire, rat-a-tat, archly humorous, perhaps. After two years in England Schweinsteiger must know we like to moan about the rain here. It's a "great day" in Chicago, apparently—"not windy, perfect." A touch of pathetic fallacy? He sounds full of the joys of spring after that English winter filled with stalling and uncertainty.
The Fire offered Schweinsteiger an escape this March. Mourinho apologized—noting Schweinsteiger's character as a reason for his guilt—and United cut him loose on a contract that still had 15 months to run, three months before the British transfer window opened for it to sign a replacement. In his first game, a 2-2 draw with Montreal Impact at Toyota Park, Schweinsteiger scored with a header. Another goal followed in a game 14 days later against New England Revolution. If he isn't proving Mourinho wrong—and he doesn't see it like that—then Schweinsteiger has hardly been the bust some in the American sports media had him down as before he arrived. "Chicago Fire signing Bastian Schweinsteiger is the backwards step MLS doesn't need," a Fox Sports headline screamed on March 21, noting how the Fire's signing of a Designated Player over 30 went against MLS' recent, youthful trend. (It didn't take Fox long to reassess—"The German is still a great player who can change games for the better," another piece opined following his debut.)
"So far, okay," is Schweinsteiger's assessment. "I am happy when the team is winning matches. For the first match [against Montreal], in one way, it was nice to score a goal after 17 minutes. But at the end we lost two points. The game against Columbus [Fire won 1-0] was very important for our mentality.
"But we can still improve and we have to improve if we want to reach the playoffs or even more. It was not easy for me at the beginning, I did not have a preseason. But I adjusted quite well. For me, the most important is to win the games and that's why I am here."
Schweinsteiger won't effuse about himself—"I don't like that the focus is always towards me," he says—but Fire's general manager, Nelson Rodriguez, will do it for him. "It's always difficult to properly capture the aura and the impact of special people," Rodriguez says. "His way is one that is just… easily endearing, because he is so genuine.
"The manner in which Basti leads is very much looking to serve others first. Which, again, I think is the true hallmark of the greats. And, for me, it's no coincidence therefore that every team he has ever competed with has won a medal.
"There wasn't a person we spoke to who would ever have replaced a hair on his head," Rodriguez adds of the recruitment process. "The common refrain was, 'Fantastic guy, and a winner.'" Rodriguez, who worked with the United States' national team before Fire, says Schweinsteiger sought knowledge from United's Under-23 squad while training with them during his banishment. "It speaks to the nature of his personality, wanting to improve. Here he is, a world champion, Champions League champion, and he wants to learn."
Fire bought Schweinsteiger to help it win, immediately—the club finished bottom of MLS' Eastern Conference in 2015-16—but also, on the far horizon, to hammer that feeling of winning, repeatedly, into its squad. "I think his impact to the club when his time is done will be truly profound," Rodriguez adds. If his words ring with hagiography it may be understandable. Fire is spending big on Schweinsteiger, $5.4 million on a one-year deal with the option for another, according to official figures released Tuesday by the MLS players' union. A franchise that has grown used to losing over the past few seasons needs to win this deal.
Schweinsteiger draws a surprising parallel in the challenge of hauling Fire from the basement floor of the American professional game.
"In Munich, I remember in 2004 we couldn't say before the season, 'We want to win the Champions League,'" he explains. "We always lost in the quarterfinals. My dream was to play every year in finals. To have this high goal, to reach it, to make the team better, the club better. And we played a couple of times in finals. We won it, Bayern Munich was one of the top clubs in the world. This was progression and it's the same here. I want to contribute so much with the quality that I have and with the team and the coach, the ideas of the club, the vision. This is a challenge for me, to bring the club onto a different level."
There is a softer side to Schweinsteiger, underneath the cyborg summoned from greater Manchester, programmed since its teenage years to stockpile victories, and the faintly saintly character Rodriguez describes.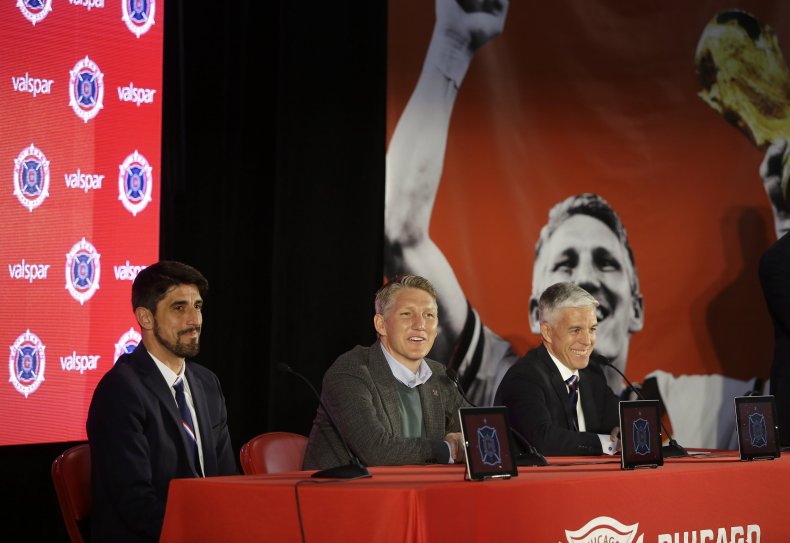 It showed itself the day the exile ended, on November 30, 2016, against West Ham United in the League Cup quarterfinal at Old Trafford. As Schweinsteiger prepared to come on as a substitute with around four minutes of the game remaining, and his side already comfortably in the lead, there was an uncommon roar that increased in volume when his name was read out over the tannoy.
"They were great supporters there," he says. "I remember when I came onto the pitch for the first time after a long time when I was not selected, you know. When Mourinho put me on it was a great reception, I remember that."
His career forked down unkempt alleyways at Old Trafford, at least for a man used to winning league titles, international accolades and that Champions League victory, at Wembley in 2014 with Bayern against Borussia Dortmund. Even so, there were high points on the pitch. "Van Gaal called me and he wanted to win a title," Schweinsteiger explains. "As quick as possible. At the end of the day, we managed to win the FA Cup last year [United beat Crystal Palace 2-1] so that was actually good. In a way we won a title." Van Gaal's reign will be recalled for torpidity but by the end of November 2015, United was competing with Leicester City at the top of the league. Its season listed in tandem with Schweinsteiger, who was suspended and then injured, twice, the second time on international duty with Germany. Then Mourinho swaggered and glowered up to England's northwest.
At least on the surface, there is no animosity. "Of course I was surprised at how it was at the beginning of the season with the club and the manager," Schweinsteiger says. "He apologized, as you know, and I think if we had met at a different time it would have been different, but it is how it is."
In Chicago, he can be loved and anonymous at once. "I like that the focus is on the team," he says. On landing in Toronto, Eric Gehrig, Fire's assistant coach, took a photograph that garnered almost 4,000 retweets—Schweinsteiger taking a photograph of his teammates for a fan apparently oblivious to his status.
Anonymity is relative, of course, in a world crushed to tin-can size by the internet. Schweinsteiger's global profile can boost Fire's appeal. "In today's day and age you can take advantage, in certain ways, of social media," Rodriguez says. "I think you can call Basti and his wife celebrities." Ana Ivanovic, the retired winner of the 2008 French Open, moved to the midwest with him and they have been busy touring, and promoting, Chicago—visits to Blackhawks playoff games, Chicago Bulls and Lake Michigan, all posted to Instagram. "Of course, it's something nice [living in Chicago], with the Blackhawks, the baseball teams, American football. But the main focus is on soccer," Schweinsteiger says. "Believe me—when we draw on the weekend, I'm not so happy during the week. But the city is great and the people are really, really good."
Rodriguez, candidly, admits Schweinsteiger's ability with a football was not paramount in the decision to bring him in. "Without in any way wishing to discredit Basti's football talent, which we think is world-class, we could have sought out a different player that perhaps many would say might have had a bigger on-field impact. But what the club needed, in Pauno [coach Veljko Paunovic] and my opinion, and we had the great support of our ownership, was more than that. It was someone who could bring weight and gravitas to the locker room, to the field, to interactions with the media. That's all-encompassing. When we spoke to people, we learned that Basti was very giving of himself—not only to younger players but to all players."
All the extras—"intangibles," Rodriguez calls them—must flow from winning games. How Schweinsteiger works with and around the Fire's established midfield will go a way to determining how successful it can be this season. "I have to say Dax [McCarty] and Juninho [Fire's central midfielders], the other players around me, help me a lot," Schweinsteiger says. "I feel better on the pitch since I trained a week more. But there is room where I can play better.
"We have to come to the point where every player on the pitch takes responsibility for the game, that's what we are trying."
The softie emerges again, never so far from the titanium-coated surface: "I wish Manchester United all the best. I am always happy when they win, especially if they can reach the Champions League spots."
No bitterness, no frost, little sense of lingering regret at the could-have-beens of the lost years. After a winter of Mancunian discontent, Bastian Schweinsteiger is finally in from the cold.