Yaya Toure Pledges Open Manchester United Derby and Provides David Silva Injury Update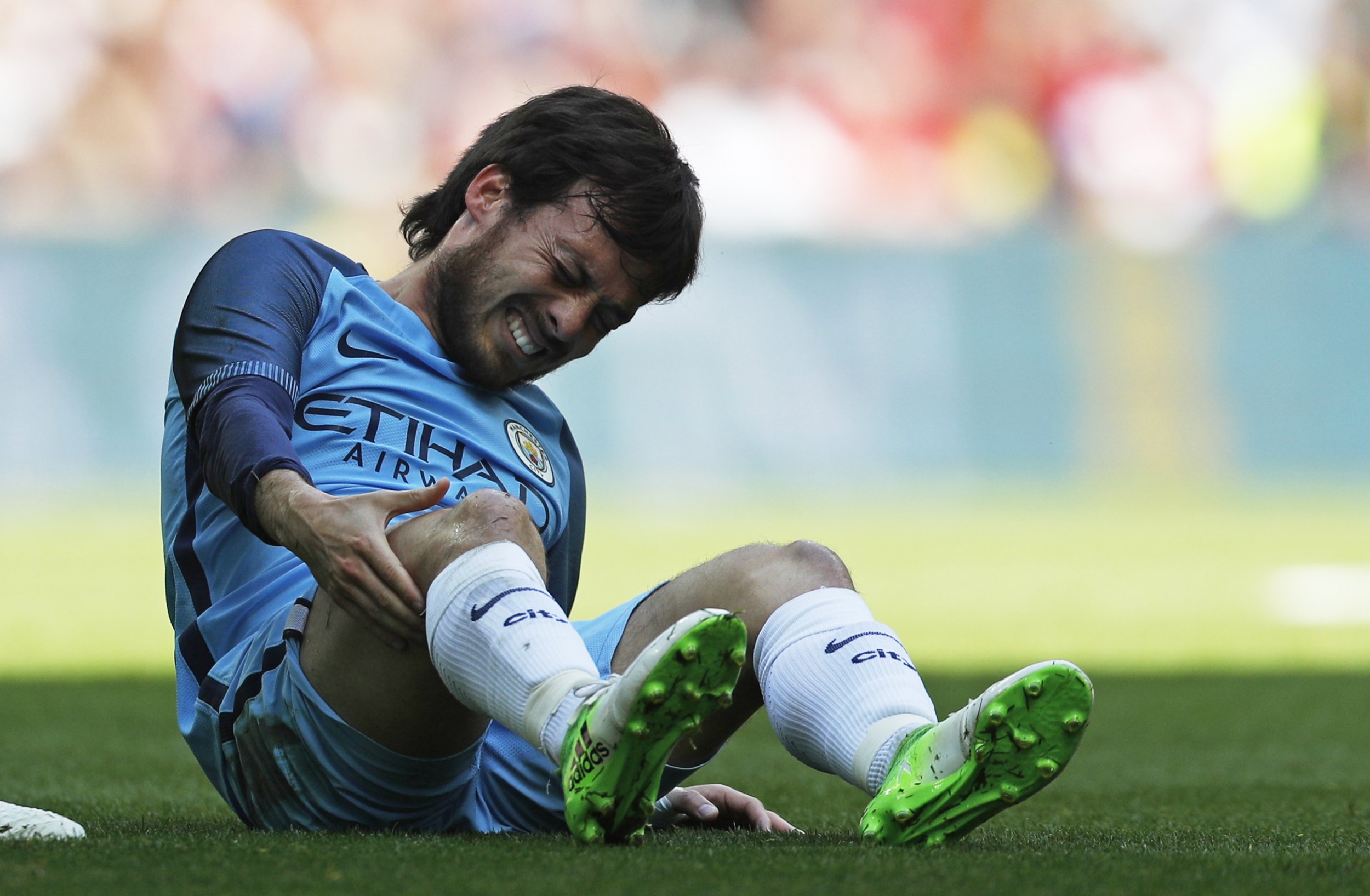 Manchester City midfielder Yaya Toure expects an attacking game when Manchester United visits Etihad Stadium Thursday for one of the 2016-17 Premier League season's defining games.
Toure played 120 minutes as City lost to Arsenal at Wembley in the FA Cup semifinal Sunday. The Ivorian told reporters including Newsweek that he was not concerned by fatigue but knows City must win to distance itself from its neighbor in the league table. United's 2-0 victory over Burnley on Sunday at Turf Moor took it to within a point of City with the same number of games played.
"[It's] a big game, an important game," Toure, 33, said after the defeat to Arsenal. "We have to do the job and we will see what happens. We all respect [Jose] Mourinho. He's a great manager, he's clever. He's always worked well on his tactics. We're looking for a great game again, a great derby again. I think we're going to make it very open. Because we're playing at home and we need to get this win."
The race for the Champions League appears tighter than ever following the weekend, after Liverpool surprisingly lost 2-1 at Anfield to Crystal Palace. Both City and United are now in striking distance of Jurgen Klopp's team, with two games in hand apiece on Liverpool.
"It's going to be difficult, very tight," Toure said of Champions League qualification. "Arsenal are doing well. They are going to get confidence and Liverpool, they lost today but it's not finished yet, I think. This league is very very tough, it's going to be close."
City could be without David Silva for Thursday's rescheduled fixture after the midfielder limped off after 23 minutes of Sunday's game with a hamstring injury.
"You have to cope with that, you know," Toure said when asked about the injury to one of City's most important creative players. "I think we have a great team and I hope he's going to be fit but it's going to be difficult because a hamstring is always tough to recover [from] quickly. What we do we're going to do for him, because it was sad when he was in the dressing room, he wanted to help us. But we have to win."
"Silva told me he couldn't keep playing," City manager Pep Guardiola told the Manchester Evening News after the game. "It would have been better to have him on the pitch, but we will never know that."