Manchester United News: Who Is 'Healing Hans,' Bastian Schweinsteiger's Germany Doctor?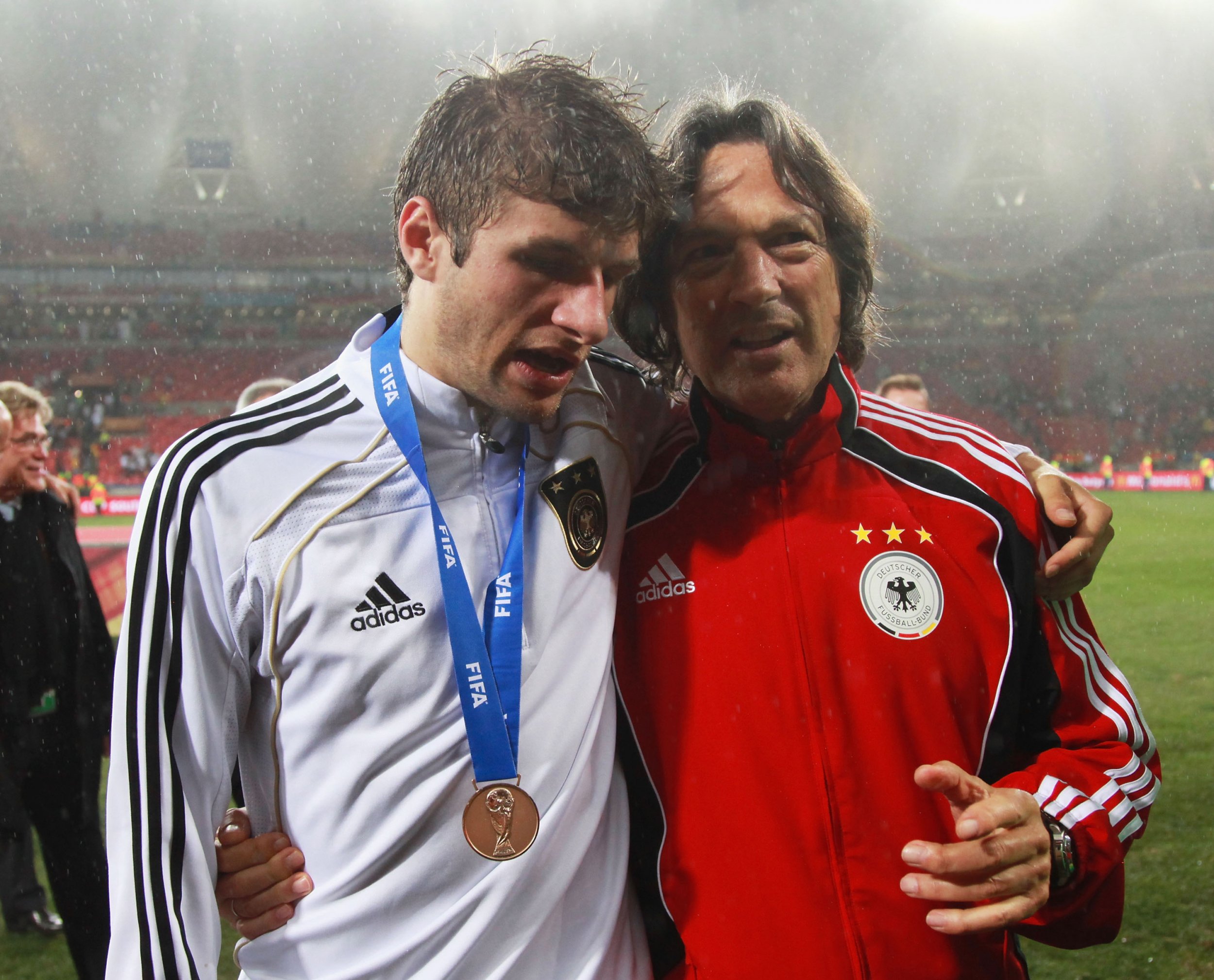 Got a niggle before a major championship? A strain, a bum calf, a rickety ligament? Need a dose of calves' blood to get you back up to speed?
In the end, they all return to "Healing Hans."
It is to Hans-Wilhelm Muller-Wohlfahrt that Bastian Schweinsteiger, the Manchester United and Germany midfielder, has travelled following the medial knee ligament injury suffered in national team training on Wednesday, for an MRI scan on the same limb he injured in the FA Cup in January.
Schweinsteiger, 31 and desperate to be fit in time for UEFA Euro 2016, perhaps his final major international tournament, is in good company if he wants the 73-year-old's help in getting up to speed again.
Last spring, Paula Radcliffe, the world record holder for the women's marathon, turned to the 73-year-old German when a degenerative foot injury put her final competitive effort at the 26.2-mile distance at risk. On her official website , she described how Muller-Wohlfahrt, now the Germany team doctor, treated her injury with "anti-inflammatory homeopathic injections."
Radcliffe, a frequent visitor to the doctor over the course of her career, is one of a galaxy of stars he has helped.
In April 2015, Usain Bolt, six times an Olympic gold medallist, said he would continue to use Muller-Wohlfahrt's services, after the doctor fell out with Pep Guardiola, the Bayern Munich manager, and left the club he had served since April 1977.
Kelly Holmes has visited the Munich-based practice; Boris Becker, Michael Owen, and Maurice Greene, too; and those are just the sportspeople. Bono, the U2 lead singer, has been for treatment on a back injury, while Luciano Pavarotti was also a client in his later years.
The reasons for Muller-Wohlfahrt's popularity are also why he has been criticized. An ESPN documentary from 2011 highlighted his use of Actovegin —an amino acid derived from calves' blood, injected into the site of the injury—a treatment he said he had used "far beyond" a million times.
The benefits of Actovegin have never been peer-reviewed, and the substance is not approved in the U.S., although it is not on the World Anti-Doping Agency's list of banned substances. Travis Tygart, the head of the United States Anti-Doping Agency (USADA), has called Actovegin injections a "Frankenstein-type experiment."
But his methods work. In 1999, Will Greenwood, the former England rugby centre, feared he would miss that year's Rugby World Cup, in his home country, altogether with a complicated groin strain. Greenwood received multiple injections of honey extract, zinc, magnesium and enzymes, and returned in plenty of time for the tournament.
In a 2012 column in the Daily Mail, Jamie Redknapp, the former Liverpool and England footballer-turned-television pundit, described how Muller-Wohlfahrt took "fluid from the comb of a hen" to lubricate his troublesome knee joint.
A less illustrious footballer, Peter MacDonald of St. Johnstone in Scotland, described how he spent the summer of 2012 being pumped with more than 50 injections of goats' blood by Muller-Wohlfahrt in a bid to cure his hamstring problems.
Nearly four decades after he started work at Bayern, and in spite of the criticism, still they come to Muller-Wohlfahrt for results. Schweinsteiger, it seems, is in safe hands.