What Is Bastille Day? Trump's Trip to Paris Is Far From the First American Connection to France's National Holiday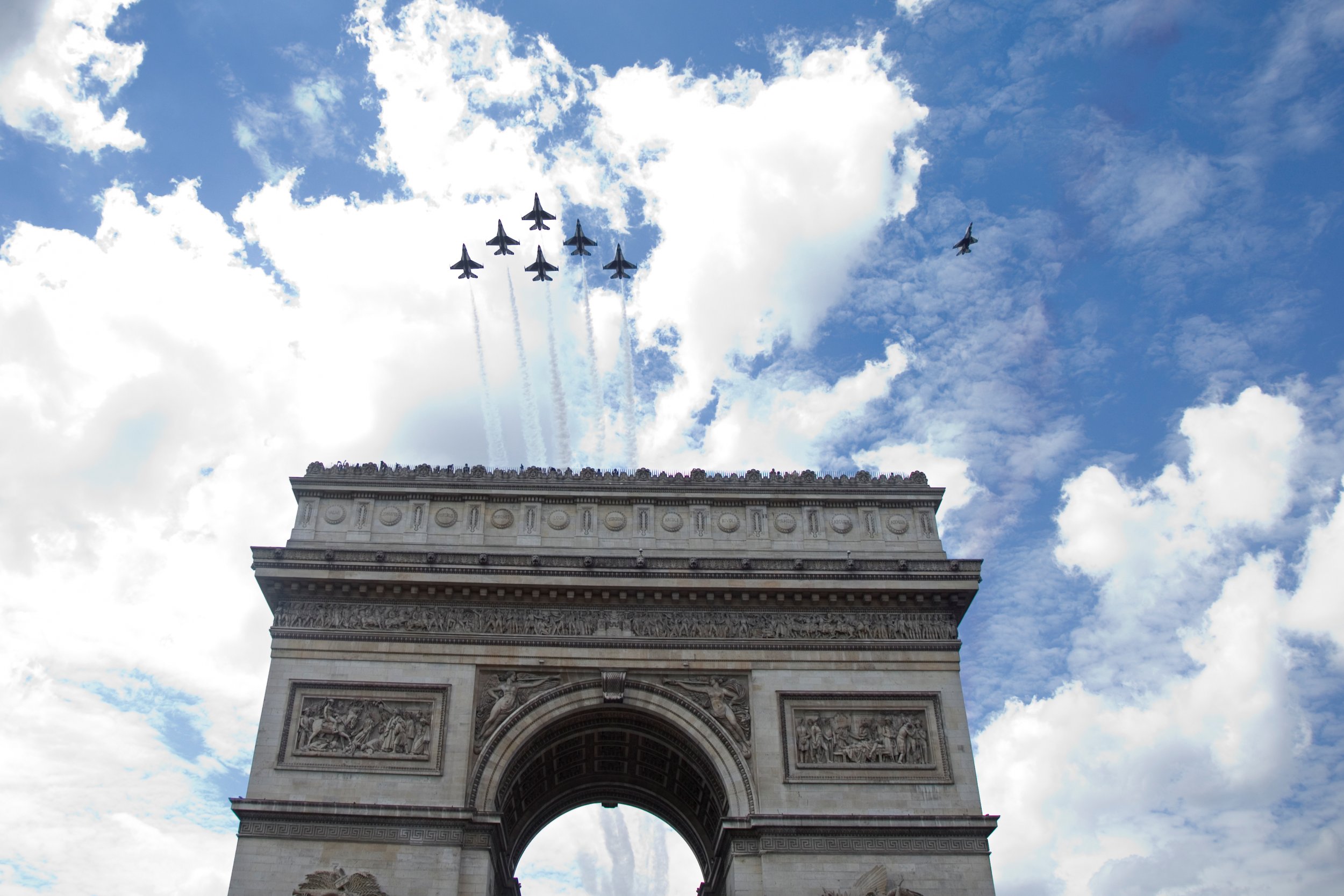 Donald Trump will be the first United States president since 1989 to attend the Bastille Day celebrations in Paris on Friday, adding an extra dash of American flavor to the festivities. Trump will be the guest of honor for a parade on the famed Champs-Élysées that will include a ceremony featuring both U.S. and French troops—an event that will also mark the 100th anniversary of the U.S. entering World War I. But the links between the two countries, as Trump pointed out at a press conference with French President Emmanuel Macron on Thursday, extend back far further.
Related: Trump likes military tanks and planes so much he went to France for Bastille Day
France, of course, supported the U.S. as it gained independence from the United Kingdom during the American Revolution. Just a few years later, France began its own revolution with the event that Bastille Day commemorates.
The Background
In part because of its involvement in the American Revolution and also due to the lavish expenditure by King Louis XVI, France was in dire financial health by 1789. Those troubles led to increased taxes, and together with poor harvests that fostered rising bread prices and food shortages, they bred increasing resentment toward the monarchy and other state institutions. The revolutionary fever was also fanned by the new political and philosophical ideas emerging from the Enlightenment.
The Storming of the Bastille
On July 14, 1789, armed revolutionaries in Paris stormed the Bastille, a royal medieval fortress and prison. As the crowd grew, the Bastille's defenses were overwhelmed and the white flag raised. The revolutionaries seized gunpowder and cannons, and released the remaining seven prisoners. Famously, the next morning the king asked a French duke whether the event was a revolt. The duke replied: "No sire, it's a revolution." In 1793, the king and his wife, Marie-Antoinette, were sent to the guillotine.
The Celebration
A celebration in honor of the French Revolution, called the Fête de la Fédération, was held exactly a year after the storming of the Bastille. But, while the abolition of the monarchy and the creation of the republic would be proclaimed in 1792, it wasn't until almost a century later that it became an official holiday. From its first celebration in 1880, Bastille Day featured spectacular military parades and fireworks. Reportedly, it was the promise of that powerful military display that encouraged Trump to make the trip to Paris at short notice. George H.W. Bush was the last U.S president to attend, doing so 28 years ago to mark the bicentennial of the storming of the Bastille.