Trump Likes Military Tanks and Planes So Much He Went to France for Bastille Day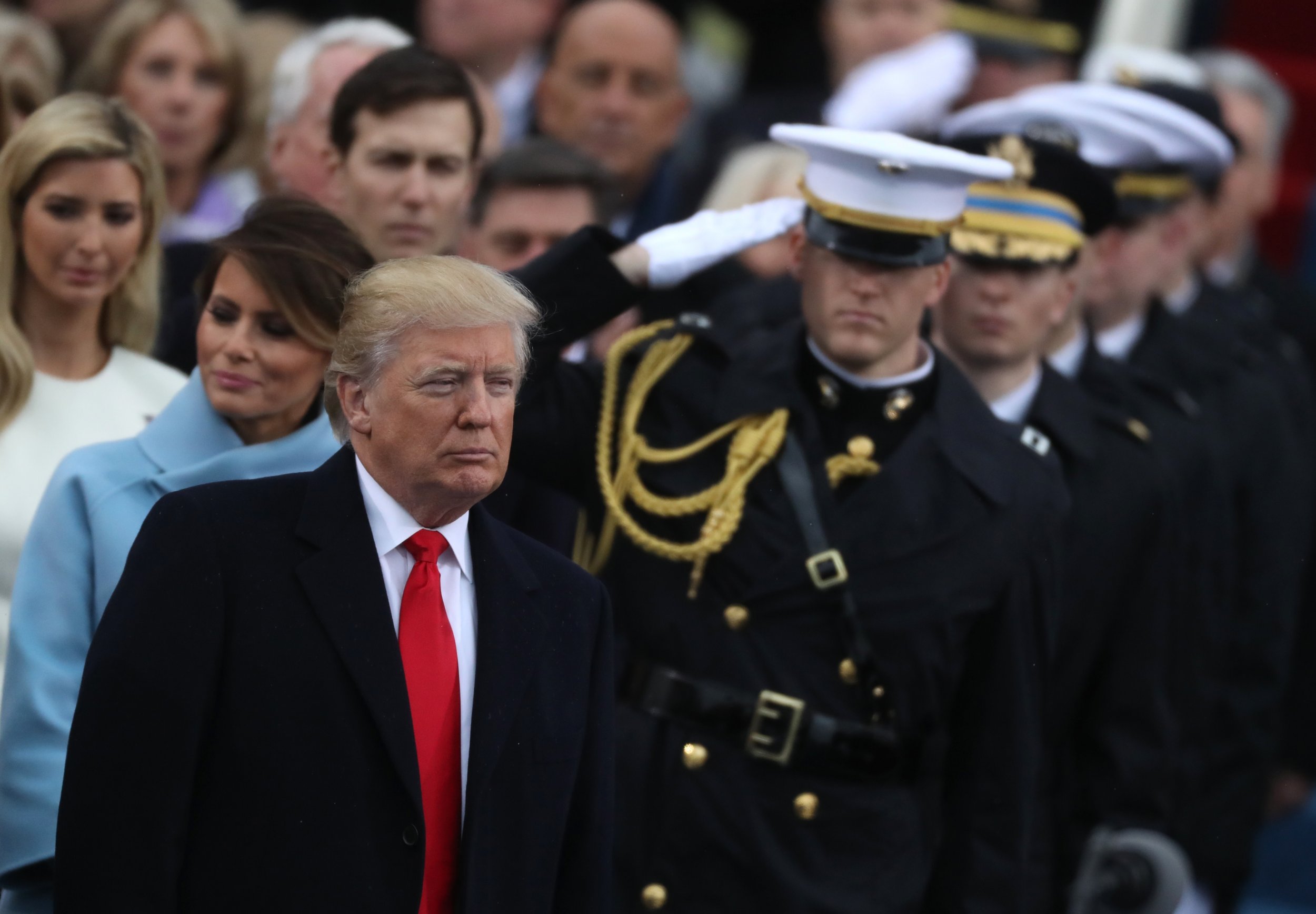 One overriding memory from Donald Trump's January inauguration as the 45th U.S. president is his administration's apparent attempts to manipulate the numbers regarding how many people turned up to witness it. Yet, despite repeated mention of the "alternative fact" that the crowd was larger than that at Barack Obama's inauguration in 2009, Trump may have been left a little underwhelmed by the spectacle surrounding his swearing-in.
Related: Donald Trump in France: What Emmanuel Macron and the president have in common
His yearning for spectacle could be why the U.S. president is in France to attend the Bastille Day celebrations in Paris. The Washington Post reports that it was only upon hearing about the grand military parade along the Champs-Elysées—featuring marching French and U.S. troops and dramatic fighter jet flyovers—that Trump was persuaded by French President Emmanuel Macron to make the trip to Paris.
Trump's inauguration had no such military grandeur, although that was not for a want of trying. An email obtained by The Huffington Post in March showed that a month after Trump won last November's election, his staff asked the Pentagon to send pictures of military tactical vehicles that would be suitable for use in the inauguration.
Discussing the request in the email, a Pentagon staffer suggested why it was problematic. "I explained that such support would be out of guidelines, and the costs associated with bringing military vehicles to the [National Capital Region] would be considered reimbursable," said the staffer, whose name was redacted. "I'm extremely reluctant to produce an improvised list of military vehicles that we might be held to."
While Trump's inaugural planning committee did not make a formal request for the vehicles, it did secure five military flyovers. That plan never came to fruition, however. The military canceled the flyovers on inauguration day, as it quite literally rained on Trump's parade.
As France marks Bastille Day as well as the 100th anniversary of the U.S. entering World War I, Trump will finally get to witness a big military parade Friday—and it may not be his last. Trump made clear during his transition that he was a big fan of putting on powerful displays of military might, an idea that was compared by one inauguration source to a "Red Square/North Korea-style parade."
"Being a great president has to do with a lot of things, but one of them is being a great cheerleader for the country," Trump told The Washington Post in January. "And we're going to show the people as we build up our military, we're going to display our military.
"That military may come marching down Pennsylvania Avenue. That military may be flying over New York City and Washington, D.C., for parades. I mean, we're going to be showing our military."
Trump Likes Military Tanks and Planes So Much He Went to France for Bastille Day | U.S.