'Batgirl' Leslie Grace Responds to Movie's Shelving: 'My Own Damn Hero'
Leslie Grace and the stars of the ill-fated Batgirl movie have spoken out after Warner Bros. decided not to release it.
Despite having a big-name cast, having a $90 million budget, and even though it's already finished filming, Warner Bros. Discovery has announced that Batgirl won't be released theatrically or on HBO Max. That, coupled with the removal of a number of movies on the streaming service, has led fans to question the future of HBO Max.
Actress and singer Grace, who had previously starred in In The Heights, was set to star as the titular character Batgirl, aka Barbara Gordon. Late on Wednesday, she shared her thoughts on the shocking news about her movie.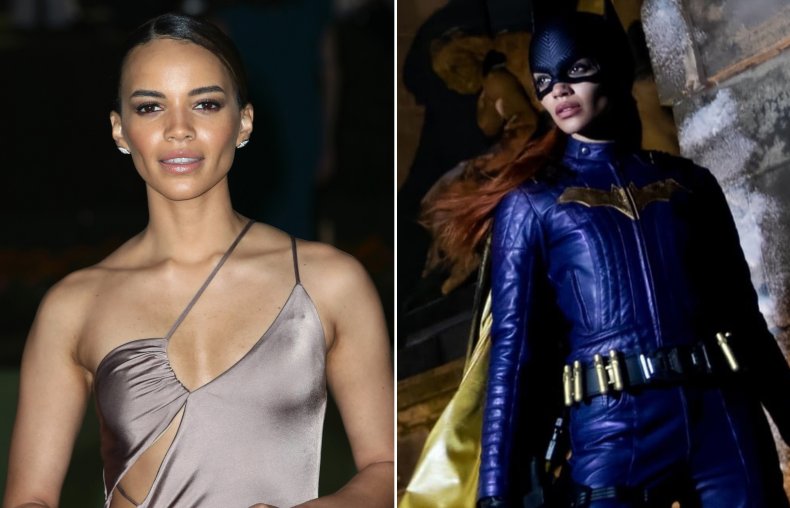 "Querida familia," Grace wrote on Instagram. "On the heels of the recent news about our movie Batgirl, I am proud of the love, hard work and intention all of our incredible cast and tireless crew put into this film over seven months in Scotland."
Production took place in Glasgow from November 2021 until the following March. The Scottish city was used to represent Gotham City in Batgirl, as it had done previously in The Batman.
"I feel blessed to have worked among absolute greats and forged relationships for a lifetime in the process!" Grace continued. "To every Batgirl fan—THANK YOU for the love and belief, allowing me to take on the cape and become, as Babs said best, 'my own damn hero!' #Batgirl for life!" Before rounding off her message with a bat emoji.
Her message was greeted with thousands of supportive messages, with the likes of Lin-Manuel Miranda and Rachel Zegler commenting on the post.
Grace had included behind the scenes pictures and videos featuring herself and some co-stars. The final video in the post features Grace in her dressing room, getting into costume and singing "I Will Always Love You," written by Dolly Parton and covered by Whitney Houston.
"Whitney runs were on my heart! No better moment to share but now," she wrote on her Instagram stories.
Some of Grace's co-stars also took the opportunity to share their memories from the shoot.
Ivory Aquino, who was set to play Alysia Yeoh, shared videos of a karaoke night where she, Grace and actor Ethan Kai sang Journey's "Don't Stop Believin'." Actor Jacob Scipio also supported the cause by writing "Batgirl For Life" on his Instagram account.
As reported in January, Aquino had been enlisted to play DC Films' first trans character. Aquino had previously played the transgender activist Cecilia Chung in the 2017 miniseries When We Rise. At the time of the announcement, Aquino had shared a heartfelt message where she said she was "ecstatic" about bringing her character to "cinematic life."
Warner Bros. Discovery did not announce a concrete reason as to why the big budget movie would no longer be released, but speculation has included rising costs and poor reviews.
In a statement to The Wrap, a Warner Bros. spokesperson said: "The decision to not release Batgirl reflects our leadership's strategic shift as it relates to the DC universe and HBO Max.
"Leslie Grace is an incredibly talented actor and this decision is not a reflection of her performance."
Batgirl's shock cancelation also led to questions surrounding the future of other DC projects—most notably The Flash after the lead Ezra Miller was leveled with a number of troubling accusations.
Newsweek has contacted representatives for HBO Max and Warner Bros. for further comment.