Rocket League has teamed up with the DC Universe again, this time to coincide with the theatrical release of The Batman.
Warner Bros' latest take on the caped crusader is out now in cinemas, boasting an exciting cast, epic three-hour runtime and an even darker tone than The Dark Knight. To celebrate, Psyonix is bringing Gotham City's gloomy environs and unhinged residents to Rocket League.
The car-soccer hybrid has crossed over with Bruce Wayne before, as 2021's "Haunted Hallows" event allowed fans to purchase various cosmetics that were themed around classic Batman movies and iconic villains.
What's different about this collaboration is that it is explicitly tied to The Batman, so you'll get to drive around in the vehicle that is used by Robert Pattinson in the 2022 film. Here is everything you need to know about this new Batmobile bundle.
'The Batman' Bundle Contents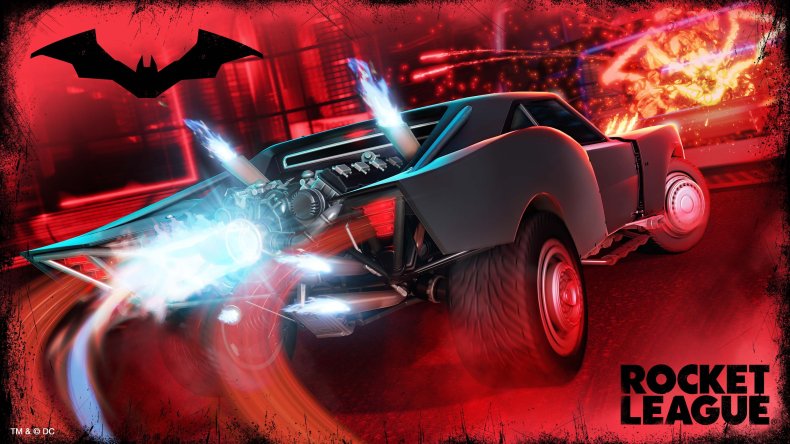 First, the bundle obviously includes the updated Batmobile, which resembles a souped-up muscle car (as opposed to the tanks driven by Ben Affleck and Christian Bale).
A meticulous recreation of the movie version, it has the same body, tires and matte paint finish. It also comes with its own engine audio and boost trail, all of which are inseparable from the car.
In other words, you cannot swap cosmetics parts, as customization is not available for the Batmobile. Likewise, you cannot take the wheels or paint job from this vehicle and apply them to another ride.
One aspect of the bundle that is interchangeable is the goal explosion, which forms the iconic bat symbol whenever you knock a ball into the net. This item can be used for any car.
The full contents of The Batman bundle are:
Batmobile (2022) Body
Batmobile (2022) Engine Audio
Dark Knight Matte Paint Finish
Batmobile (2022) Wheels
Batmobile (2022) Boost
Batmobile (2022) Trail
Reel Life Decal
The Batman Goal Explosion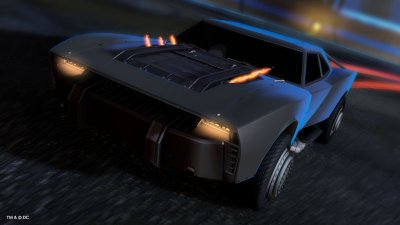 'The Batman' Bundle Price
Everything here comes as a set, so you cannot buy any of the cosmetics in The Batman bundle separately. You will need to pay 1,100 Rocket League credits, which is the equivalent of $9.99.
Gotham City Rumble Limited-Time Mode
Even if you choose not to purchase The Batman bundle, you can participate in the Gotham City Rumble limited-time mode.
This game type allows you to use various power-ups and gimmicky items from the DC Universe. For instance, you can clear a path to goal by punching opponents out of the way using Joker's boxing glove. Alternatively, you can grapple through the air using Poison Ivy's vines or slingshot the ball with the Bat Grapnel.
All The Batman themed content will be available in Rocket League until Tuesday, March 8, at 9 p.m. EST.