When Is 'The Batman' Coming to HBO Max? Streaming Release Date Revealed
The Batman may have only recently come to theaters, but the Robert Pattinson-starring DC movie's streaming release date is coming this April.
This month, the movie, which also stars Paul Dano, Zoë Kravitz and Colin Farrell, will not only be available to stream, but will also get its cable debut on HBO.
The comic book movie's streaming release comes less than two months after the film shot to the top of the year's box office, with a current worldwide total of nearly $750 million.
Here's when you will be able to watch the year's biggest film (so far) on streaming—and which streaming service it will be coming to.
Where Will 'The Batman' Be Streaming?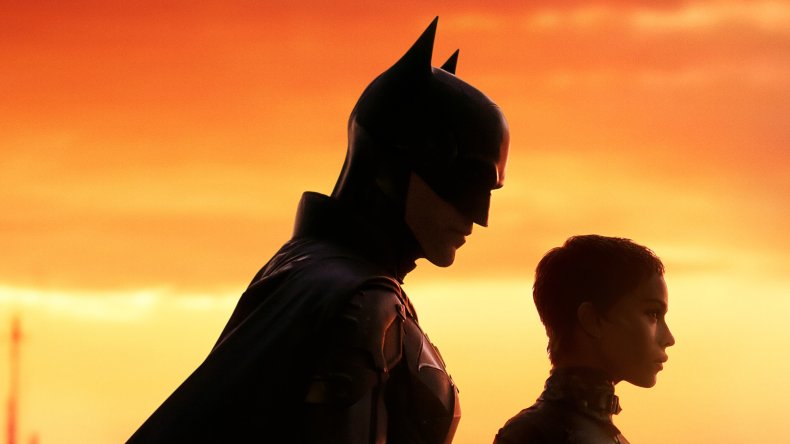 Like all the DC Comics movies, The Batman was distributed by Warner Bros. What that means is that the film will come to the streaming service owned by WB's parent company Warner Bros. Discovery.
Sorry, Netflix subscribers—that streaming service is HBO Max, which will offer The Batman in every country where the streamer is currently available.
The full list of countries and territories where HBO Max is streaming is as follows:
United States, Anguilla, Antigua and Barbuda, Argentina, Aruba, The Bahamas, Barbados, Belize, Bolivia, Brazil, British Virgin Islands, Cayman Islands, Chile, Colombia, Costa Rica, Curaçao, Dominica, Dominican Republic, Ecuador, El Salvador, Grenada, Guatemala, Guyana, Haiti, Honduras, Jamaica, Mexico, Montserrat, Nicaragua, Panama, Paraguay, Peru, Saint Kitts and Nevis, Saint Lucia, Saint Vincent and the Grenadines, Suriname, Trinidad and Tobago, Turks and Caicos Islands, Uruguay, Venezuela. Andorra, Denmark, Finland, Norway, Spain, Sweden, Bosnia and Herzegovina, Bulgaria, Croatia, Czech Republic, Hungary, Moldova, Montenegro, Netherlands, North Macedonia, Poland, Portugal, Romania, Serbia, Slovakia and Slovenia.
The service is also set to launch in Estonia, Greece, Iceland, Latvia, Lithuania and Turkey at some point in 2022.
In other countries, we know where The Batman will be streaming thanks to deals that Warner has made with regional services. In Canada, for example, the film will be on Crave, while U.K. viewers will be able to watch on Now TV and Australians on Binge.
When Will 'The Batman' Be Streaming?
The HBO Max streaming release date for The Batman will be Monday, April 18, with the movie available from 3 a.m. EDT / midnight PDT.
This release date comes so soon after the movie's theatrical releases thanks to Warner's pledge to drop its films onto its streaming service 45 days after they have come to theaters. The cinematic release date of The Batman was March 4.
Just a few days later, the film is set to get its first airing on cable. The Batman airs on HBO from 8 a.m. EDT on Saturday, April 23.
HBO Max will also be the home of The Penguin, a spinoff series to the film starring Colin Farrell as the classic Batman villain. A release date for that show, however, has not been announced at time of writing.