'Boundary-Breaking': Fans React to 'The Batman' After First Day in Theaters
For DC Comics fans, years of waiting finally paid off.
After multiple COVID-related delays throughout 2020 and 2021, The Batman officially arrived in movie theaters Friday, March 4.
Starring Robert Pattinson as Bruce Wayne—better known as Batman, Zoë Kravitz as Selina Kyle a.k.a. Catwoman and Paul Dano as the Riddler, The Batman is directed by Dawn of the Planet of the Apes director Matt Reeves.
The latest installment in Warner Bros. Batman franchise, The Batman marks the comic book character's first solo picture since 2012's The Dark Knight Rises.
Following an extensive press run, which included multiple magazine profiles and numerous late-night TV appearances, fans of the DC Comics superhero made it clear they were ready for the film's arrival—and for Pattinson's debut as the guardian of Gotham City.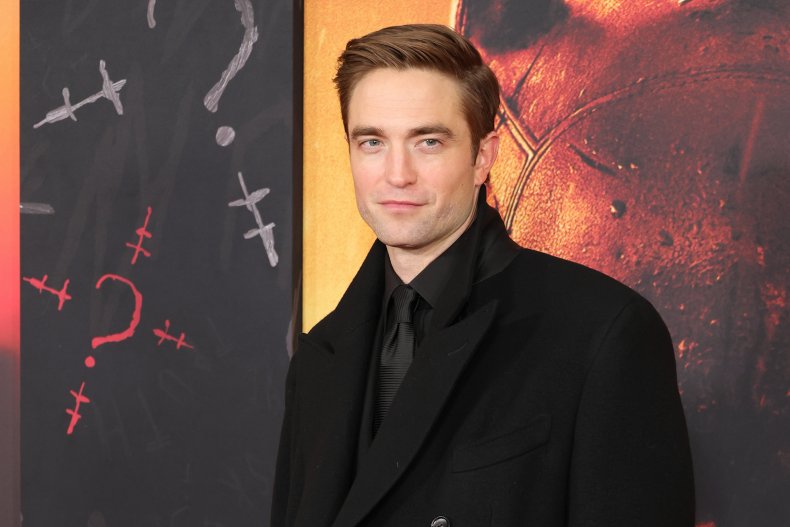 Now, less than 24 hours after The Batman hit the big screen, that impatience has transformed into admiration and disbelief, with fans flooding social media platforms with knee-jerk reactions to the two-hour and 55 minute blockbuster.
"12 [out of] 10," one Twitter user said of Pattinson's performance. "He's my favorite Batman now."
"Best Batman, best Catwoman, best Riddler," another user added. "I will most definitely be seated for a sequel."
Along with a handful of fans anointing Pattinson the best Batman yet (over actors like Christian Bale, George Clooney, Michael Keaton and Adam West, among others), the internet heaped praise on the film's production team.
"God bless Warner Bros. for keeping bold, big-budget, boundary-breaking, auteur-driven blockbuster filmmaking alive," one Twitter user wrote. "No studio is doing it like them."
"Batman was long as sh*t but baby that was cinema," another user added. "Finally they're making MOVIES again."
In the months leading up to The Batman's theatrical release, it was reported the film was made with a $100 million budget. However, Reeves told Variety two days ago, the actual figure was closer to $200 million—matching Marvel's Spider-Man: No Way Home.
Despite matching budgets, sales expectations for The Batman have not reached Spider-Man levels. The Hollywood Reporter reported that No Way Home hauled in $260 million in its first three days in theaters.
However, after generating $55 million from IMAX previews shown earlier in the week, and the film's first day in theaters, The Batman is now projected to make more than $110 million in its opening weekend, according to Deadline.
In what would already be the largest opening weekend for any film in 2022, $110 million serves only as an initial estimate, and with growing social media buzz surrounding the film and relaxing mask and vaccine protocols being implemented across the country, The Batman's already-lucrative opening has the potential to get even better.