'Battlefield 2042': How to Fix the DirectX Graphics Card Error on PC
PC gamers are being confronted with a DirectX error when trying to load Battlefield 2042. This guide will explain how to solve the problem.
The DirectX error typically rears its ugly head when you attempt to launch the newly released multiplayer shooter in the first place, although there are some reports of it triggering crashes midway through sessions as well.
Essentially, you will see a pop-up message that reads: "GXGI_ERROR_DEVICE_REMOVED," followed by an explanation telling you that the graphics driver might have crashed and then a bunch of code. This will prevent you from playing the game.
The open beta back in October was plagued with a similar issue and it doesn't appear to have been resolved yet. While EA still hasn't rolled out a patch, or even offered an official solution, gamers have figured out a quick fix that seems to get the job done most of the time.
Before you go any further, though, it's worth checking that your PC actually meets the basic system requirements for playing Battlefield 2042. After all, if your build isn't up to scratch then that might explain why you are having so much trouble. You can find the minimum specs detailed on EA's website here.
How to Fix DirectX Error in 'Battlefield 2042'
If you have confirmed that your PC should be able to run Battlefield 2042 and are still getting the error message, then the next thing you should do is double-check that your DirectX Application Programming Interface (API) is the latest version.
You can do this via the relevant diagnostic tool, which you can find by typing "dxdiag" into your windows search bar. This should automatically open in the "System" tab, where you find out what version of DirectX you have right at the bottom of the "System Information" box.
Should you discover that you need to upgrade, then you can do it through the "Windows Update" application.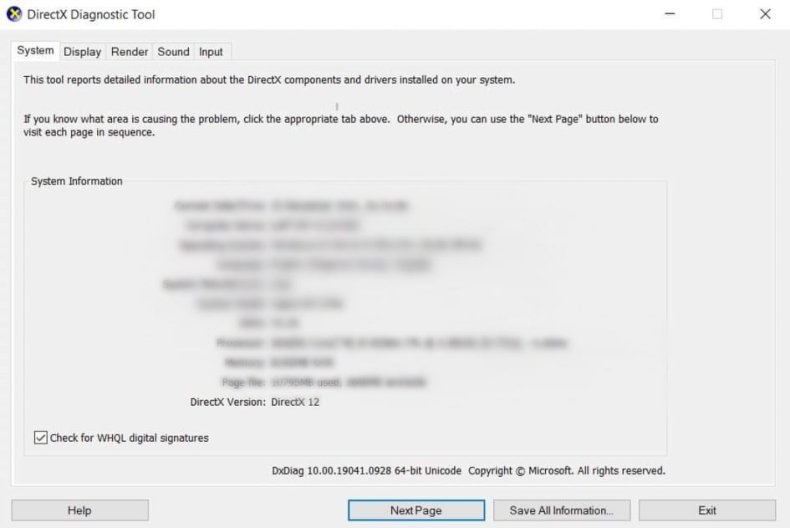 Reinstall Your Graphics Card Driver
If your PC meets the system requirements and you are using the latest version of DirectX, then the next thing you should try is a clean reinstall of your graphics card driver. The steps for doing this are outlined here, with more detailed instructions below.
Search for either "Apps" or "Add or Remove Programs" in your Windows search bar
In the "Search this list" bar, browse for either NVIDIA or AMD (depending on your graphics card manufacturer)
Find your graphics driver, click on it and then choose "Uninstall"
Restart your PC
Go to the "Download Drivers" page on either the NVIDIA or AMD website (again, depending on your graphics card manufacturer)
Select the appropriate operating system and graphics card for your PC and then download the driver
Run the .exe file
Follow the instructions on screen to install the graphics card driver
When prompted to choose between either "Express" or "Custom" installation, choose the latter and then tick the box for "clean installation."
Once this is finished, launch Battlefield 2042.
Uninstall Your Graphics Card Driver
To uninstall your graphics card driver, click on the Windows icon in the bottom corner of the screen.
Then search for "Apps" ("Add or Remove Programs" will also take you to the same menu). About halfway down the screen, you should now see a field labeled "Search the List." In this, you will need to type either NVIDIA or AMD, depending on your graphics card manufacturer.
Next, look for the graphics card driver in the search results. Once you have identified it, click on it and then choose "Uninstall." Before doing anything else, it is recommended that you then restart your PC.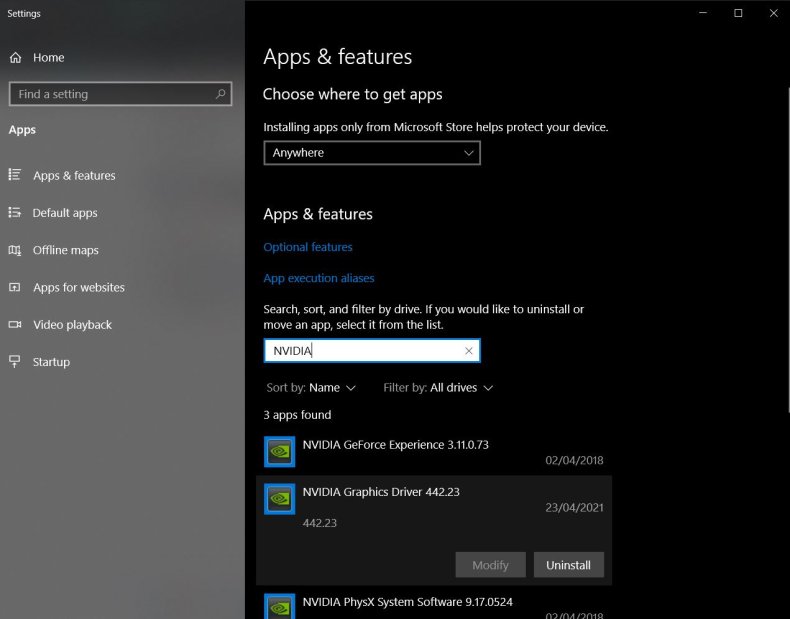 Download Your Graphics Card Driver and Reinstall It
After restarting your machine, go to either the AMD or NVIDIA websites and find the relevant pages for downloading drivers. Click here for NVIDIA and here for AMD.
Using the menus, select the right operating system and graphics card for your PC and then hit search. You should now be taken to a page for downloading the relevant driver.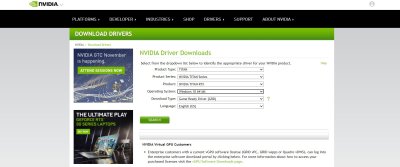 Click "Download" and then open the new .exe file. Follow the steps on screen to complete the installation process.
To increase your chances of this fix working, it is advised that you do a clean install specifically. To do this, choose the option for a "custom install" when prompted and then tick the relevant box.
Once this is all done, you should be able to launch Battlefield 2042 without any problems.
Battlefield 2042 is officially released on Friday, November 19, but EA Play members are currently entitled to an early access trial. Find out more about this here.