BBC Removes Lily Cade Contribution After Transphobic Remarks Spark Outrage
The BBC has acknowledged "inappropriate behavior" by anti-transgender activist Lily Cade and removed her contribution to a controversial article published last week which many have labeled transphobic and dangerous.
Pressure is continuing to mount on the broadcaster to issue an apology for the October 26 piece titled, "We're being pressured into sex by some trans women."
However, having removed Cade's contribution to the piece, the broadcaster maintained that is an "important piece of journalism."
"This is an important piece of journalism that raises issues that should be discussed," a BBC spokesperson told Newsweek on Thursday.
"We have updated this article, published last week, to remove a contribution from one individual in light of comments she has published on blog posts in recent days, which we have now been able to verify," they continued.
"We acknowledge that an admission of inappropriate behavior by the same contributor should have been included in the original article."
The article is about the experiences of lesbians who claim they have been threatened and shamed into having sex with transgender women and the BBC has said they stand by it.
As of Thursday, November 4, an update has been added to the article that reflects the above statement the BBC provided to Newsweek.
Many people have also complained about the article's inclusion of quotes by Cade, who posted online advocating for violence against transgender women and called for them to be lynched.
Cade herself has faced accusations of sexual assault by multiple women, Pink News reports. Referencing the accusations on her blog, she wrote: "If a rapist is someone who is accused in public of sexual misconduct, then I am a rapist."
In the days following the publication of the article, Cade published a blog post that advocated for violence against trans women and called them "evil, "rapists," and "predators."
You can read the full transcript here.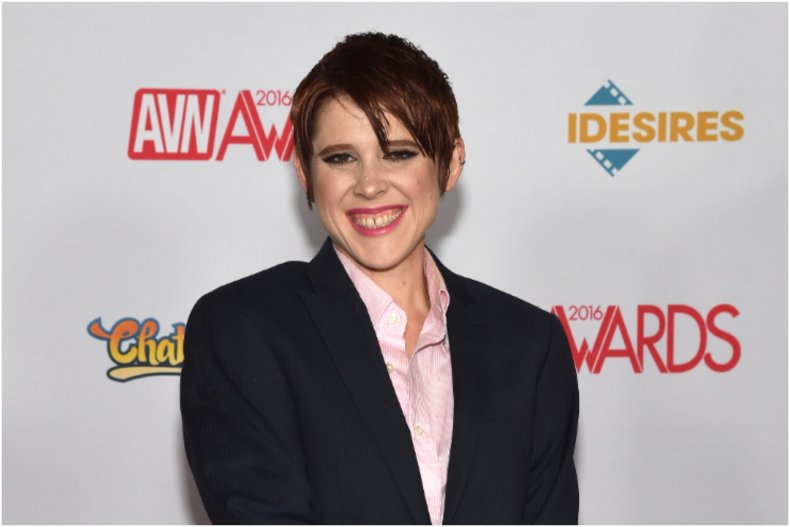 A number of people who filed official complaints to the BBC about the piece are now saying that the company was dismissive in their responses.
TV writer Brydie Lee-Kennedy shared a response from the BBC to her complaint and called it "absolutely terrible."
"They say the article went through a rigorous editorial process but they quoted a known sexual predator (Lily Cade). Seems like something that editorial process should have picked up!" Lee-Kennedy tweeted.
In a screenshot of the response, the BBC's complaints department said that the article "was carefully considered before publication and went through a rigorous editorial review process." They also acknowledged that the article generated many complaints.
Writer Laura Kate Dale also shared a response received to a complaint and called it "in no way an acceptable response" and said the company is "dismissing it entirely."
British MP Lloyd Russell-Moyle tweeted that he also submitted a complaint to the Director-General of the BBC.