A BBC presenter has died of a blood clot after she took AstraZeneca's COVID-19 vaccine, leading a coroner to investigate whether the vaccine led to her death.
Lisa Shaw, a 44-year-old presenter for BBC Radio Newcastle, died in the hospital last Friday as she was being treated for blood clots days after receiving her first jab of the AstraZeneca vaccine shot, the BBC reported. Blood clots have previously been identified as a very rare side effect that can occur after people, usually in their 40s, receive the AstraZeneca vaccine—which has not been authorized for use in the United States.
"Lisa developed severe headaches a week after receiving her AstraZeneca vaccine and fell seriously ill a few days later," Shaw's family said in a statement about her death released by the BBC, Newcastle's Evening Chronicle reported on Thursday. "She was treated by the Royal Victoria Infirmary's intensive care team for blood clots and bleeding in her head."
The statement added, "Tragically, she passed away, surrounded by her family, on Friday afternoon. We are devastated and there is a Lisa-shaped hole in our lives that can never be filled."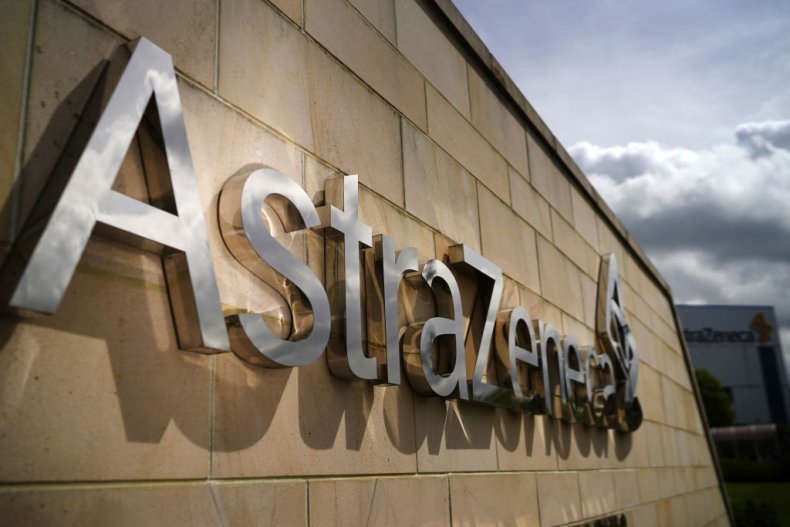 Newsweek reached out to AstraZeneca's press office for comment but did not receive a response before publication.
Earlier this year, several European nations temporarily paused or suspended the use of AstraZeneca's vaccine after several individuals developed blood clots after taking the vaccine. Initially, it was unclear whether the blood clots were linked to the vaccine, but the data increasingly suggests that a very small number of people who take AstraZeneca's vaccine develop the unusual blood clot problem.
Currently, experts estimate that one out of 100,000 people in their 40s may develop blood clots after taking the AstraZeneca vaccine. The risk of death from the blood clots is believed to be just one in a million. The Johnson & Johnson vaccine—which is authorized for use in the U.S.—has also been linked to very rare blood clots.
Researchers in Germany suggested that the rare condition may be linked to a cold virus used in the creation of the vaccines, Reuters reported on Wednesday. Although the study has not yet been reviewed by other scientists, the researchers from Goethe University in Frankfurt believe that the cold cells used to deliver some of the vaccine material to a cell's nucleus can be misread. Proteins that result from this misreading may lead to the rare blood clots, according to the scientists.
The World Health Organization has said that the risks of COVID-19 outweigh the risks of the very rare blood clots connected to the AstraZeneca and Johnson & Johnson vaccines.
In April, the U.S. Centers for Disease Control and Prevention and the Food and Drug Administration temporarily recommended a pause in distribution of the Johnson & Johnson vaccine. However, after a thorough review, the federal agency concluded that "the vaccine's known and potential benefits outweigh its known and potential risks in individuals 18 years of age and older."
Correction 5/28/21, 5:50 a.m. ET: This article was updated to correct a misspelling of BBC.