Beach Boys' Brian Wilson Urges Bandmate Mike Love Not to Perform at Hunting Convention Featuring Donald Trump Jr.
The Beach Boys are at odds over a planned performance at a hunting convention due to be attended by President Donald Trump's son, Donald Trump Jr.
On Monday, Brian Wilson, a founding member of the legendary band, took to Twitter to urge Beach Boys fans to ask bandmate Mike Love not to perform at the Safari Club International annual convention in Reno, Nevada, on Wednesday.
Love owns the touring rights to the Beach Boys name, and together with fellow bandmate Bruce Johnston has been performing under the band's moniker since 2012 without Wilson and fellow bandmate Al Jardine.
Wilson tweeted on Monday that both he and Jardine are "emphatically opposed to" the touring version of the Beach Boys' performance at a convention that celebrates the hunting of animals.
"It has been brought to my attention that on Wednesday February 5, The Beach Boys touring group licensed by Mike Love are headlining at the Safari Club International Convention in Reno, Nevada," wrote Wilson.
"This organization supports trophy hunting, which Both Al and I are emphatically opposed to. There's nothing we can do personally to stop the show, so please join us in signing the petition," added Wilson, linking to a Change.org petition titled "Tell the Beach Boys to Say No to Trophy Hunting!"
The Change.org petition, which is addressed to the Beach Boys' manager Elliott Lott, asks the touring group to "withdraw from the SCI Convention and publicly state their opposition to this sick 'sport' of killing animals for 'fun'." It adds that the undersigned "pledge to stop buying or downloading all Beach Boys music, going to Beach Boys concerts, and purchasing any Beach Boys merchandise" until the group cancels its performance.
The petition has garnered over 72,000 signatures.
But as of Monday night, it appeared the performance is still scheduled. Mike Love told Variety in a statement: "We look forward to a night of great music in Reno and, as always, support freedom of thought and expression as a fundamental tenet of our rights as Americans. Peace & Love, Mike Love."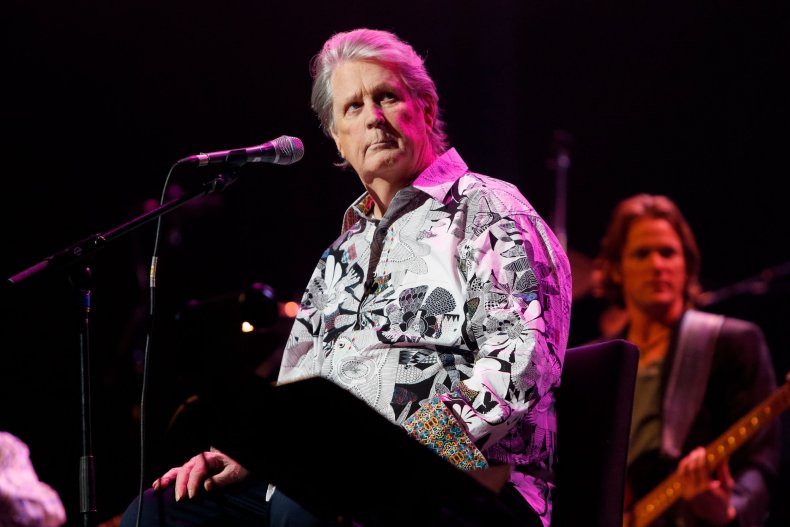 Love has had the rights to the Beach Boys name since 1998. He and Johnston continue to tour as the band, while Wilson and Jardine continue to work as solo artists. The original band members last performed together in 2012 on a 50th anniversary reunion tour.
The annual SCI convention, which according to its website attracted 150,000 delegates last year, allows hunting enthusiasts to buy hunting equipment, learn hunting techniques and take part in an auction to win a hunting trip. The event takes place between February 5 and 8 with Donald Trump Jr., himself a hunting enthusiast, scheduled as the keynote speaker.
Love and the Safari Club International have been contacted for additional comment.