Beanie Feldstein is preparing to take over one of Broadway's most iconic roles, but she wants to remain oblivious if her predecessor decides to come and watch.
Funny Girl is coming back to Broadway this month for the first time in decades, with Feldstein taking over the lead role of Fanny Brice. Feldstein is the latest actress set to star in the show based loosely on the Brice's life.
The stage musical and subsequent movie launched the career of Barbra Streisand. In her role as Brice, Streisand got a Tony Award nomination, a Grammy Award nomination, and she also went on to win the Academy Award for Best Actress in 1969.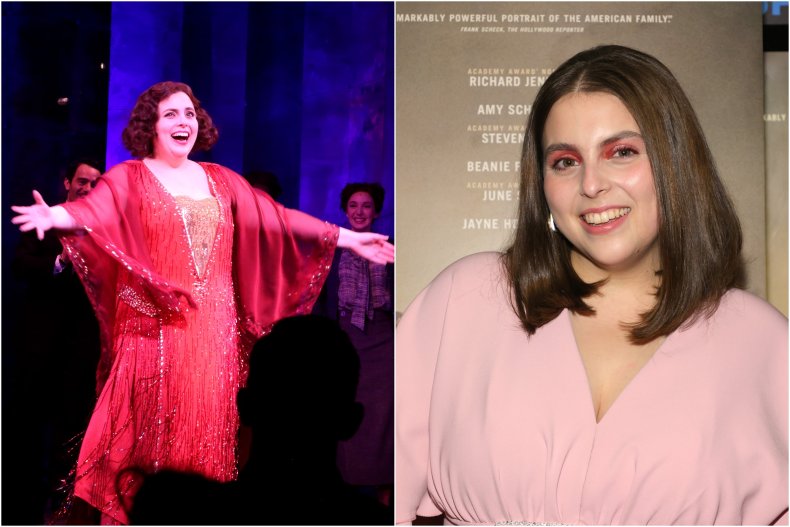 Even though Streisand is synonymous with the role and the musical, new Fanny Brice Feldstein doesn't want to know if Streisand arrives to see the new show.
She told CBS Sunday Morning that while she doesn't know if Streisand will show up to see the show, she definitely doesn't want to be warned ahead of time if she does. "No, no, no, no, no, no, no. Nobody tell me if she even lands in New York. Just no one tell me. Just keep it to yourself," Feldstein joked.
The CBS News segment on Feldstein revealed that in a way, she had been preparing to play the role of Fanny Brice in Funny Girl from an early age. She watched the movie every day from 2 to 5 years old, and she even had a Funny Girl-themed third birthday party.
Feldstein shared her reaction to being asked to audition for the lead role in Funny Girl on Broadway. "This could be the moment that I've always dreamt of, and fear and self doubt and all the things that Fanny doesn't have but also just this door opening, potentially."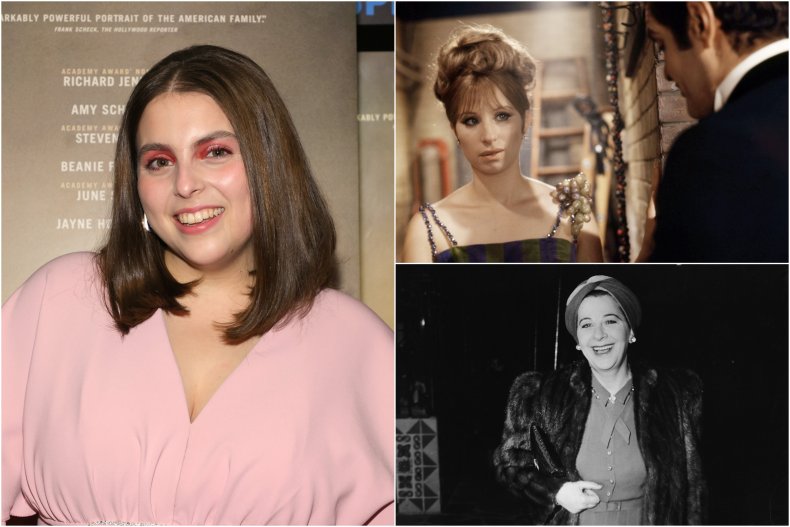 Now known as more than just the younger sister of Jonah Hill, Feldstein has appeared in a number of lead roles in successful movies like Lady Bird, Booksmart and How to Build a Girl, as well as the TV show Impeachment: American Crime Story where she played Monica Lewinsky.
Feldstein aid she and many other fellow Jewish performers owe a debt to the real-life woman she's set to portray on the stage.
"Any Jewish woman that gets to be themselves on stage owe something to Fanny Brice. There is no Bette Midler. There's no Sarah Silverman. None of us would have had that ability. If it wasn't for Fanny, smashing through these glass ceilings, with that ferocious 'you're not going to turn me away' energy." Feldstein said.
Brice was an American comedian born in 1891, and died in 1951. She made numerous impactful radio, theater, television and movie appearances. After her death she received a posthumous star on the Hollywood Walk of Fame and was inducted into the Grammy Hall of Fame Award for her 1921 recording of "My Man."
The latest iteration of Funny Girl, a semi-biographical tale of Brice's life stars Feldstein in the lead role while Jane Lynch (Glee), and stage actors Ramin Karimloo and Martin Moran also star.
Tickets for the new Broadway production of Funny Girl at the August Wilson Theatre are available now. The production officially gets underway on April 23, 2022. You can get tickets by heading to the Funny Girl website here.