Arrest Made After American Student Dies in Italy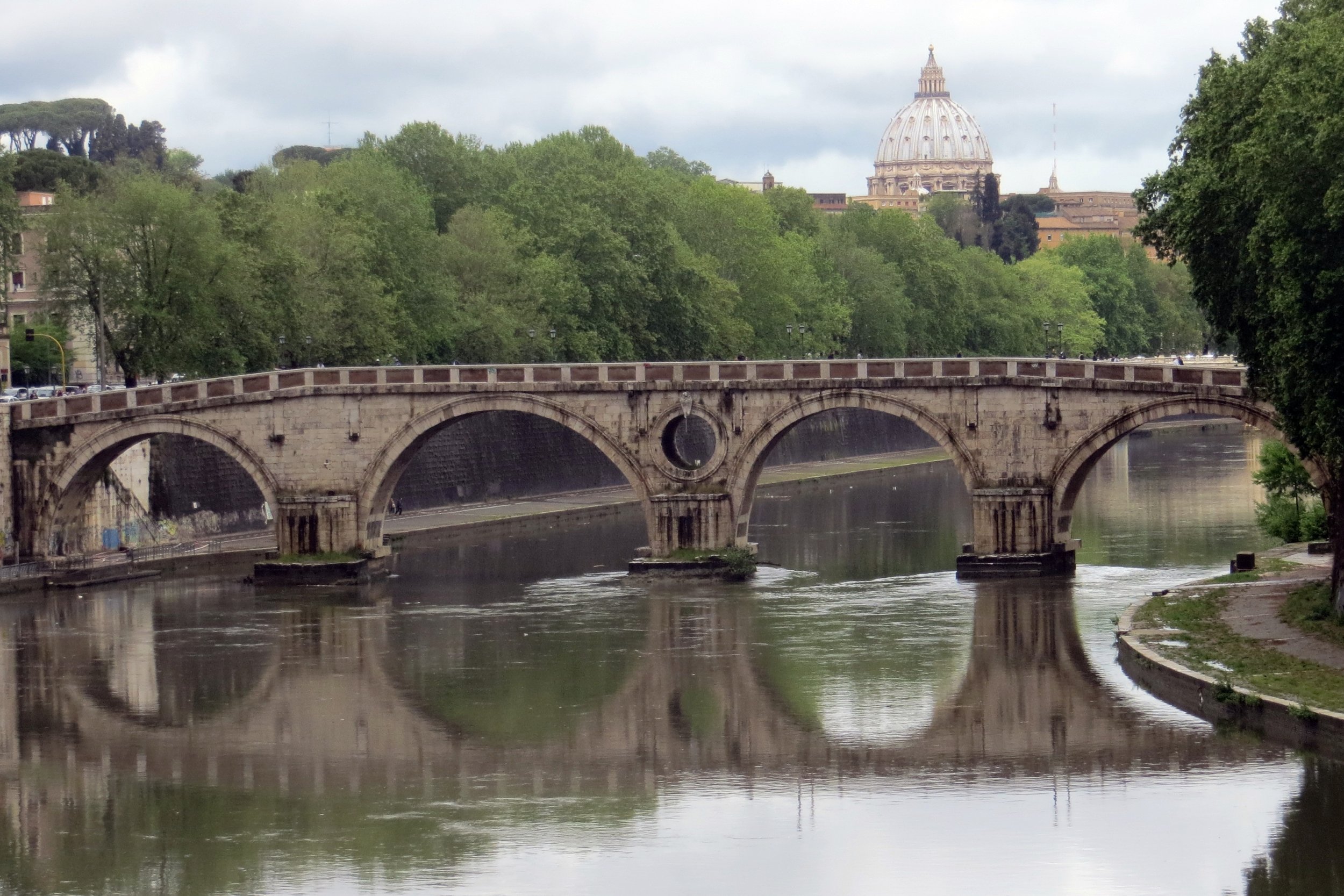 Updated | In a bed of reeds close to the Ponte Garibaldi, a bridge that spans the Tiber River near the only island in Rome, authorities are said to have discovered the body of American student Beau Solomon on Monday. A local homeless man is suspected of pushing him to his death.
Solomon, 19, a University of Wisconsin-Madison student, had arrived in Rome on June 30 for a study abroad program at John Cabot University, an English-language school. He went to a pub that night with his roommate, the university said in a statement. The two lost contact around 1 a.m. and the roommate reported Solomon missing the next morning when he did not show up for orientation. Classes were scheduled to begin Tuesday.
Solomon's parents flew to Italy to look for him, and his American friends back home posted on social media about what he looks like, along with the hashtag #BringBeauHome.
After recovering his body on Monday, police arrested Massimo Galioto, 40, who is said to be homeless. Police said two other people may have taken Solomon's credit card, Italian media reported. One Italian publication quoted a source as saying Solomon may have bumped into Galioto while chasing the people who stole his credit card. Galioto may have then gotten into an argument with Solomon and pushed him into the river that wends through the city, passing near Vatican City, the Pantheon and the ruins of the Coliseum.
"Beau Solomon was a bright and caring young man who lived the Wisconsin Idea," Chancellor Rebecca Blank of the University of Wisconsin-Madison wrote on Twitter. "All of us at UW-Wisconsin are greatly saddened by this loss." The school said in a statement that it did not think any other students on the John Cabot program were at risk.
The university said in a statement it was "deeply saddened" by the news. In another statement, U.S. Ambassador to Italy John Phillips said the embassy was available to help with the investigation.
Solomon was from Spring Green, Wisconsin, a village of 1,600 people. He had just finished his first year of college, where he studied personal finance.
"In our family, he is the one who does it all right. He's an incredible athlete. He is the one that keeps us all together," Jake Solomon, the victim's brother, told NBC News. He had played high school football and survived cancer, the brother said.
"Everyone respected and liked him a lot. He was the type of kid you knew was going to do great things in whatever he did," Ryan Raess, who knew Solomon when they were younger, tells Newsweek via Twitter.
Anders Wermuth, a close friend of Solomon's, says he was with Solomon the day before he left for Italy. The two of them were working at a golf course. "He was just ready to take it on," Wermuth says.
Wermuth describes Solomon as a confident, charismatic individual who "could work a room like anything." He valued his friendships. "He did literally anything and everything for his friends," he says. "He would take a bullet for you in a heartbeat.... He had such a brotherhood mentality that you just don't see anymore, and he looked out for us in a way that no one else really did."
Referring to Solomon's death, Wermuth adds, "It literally is the worst thing possible to happen to the best person I know. It's sickening."
In June, Solomon worked as a counselor at Badger Boys State, a prestigious American Legion affiliate that teaches young people about government. Speaking with Newsweek, its director, Fred Berns, describes Solomon as "one of those young men that you like immediately. [He] just had a smile and a confidence about him."
Berns says he and Solomon spoke about his plans to travel to Italy. "He was quite excited about going abroad to study," Berns says. The news of his death has left Solomon's co-counselors reeling, he added: "It is devastating to us."
Solomon was also a longtime participant and staff member of the Trickey-Wright QB-Receiver Camps, a football program for middle and high schoolers. Ken Golomski, a football coach at St. Norbert College in De Pere, Wisconsin, who coordinates the camp there, tells Newsweek that Solomon had "great work habits. He listened, he processed instruction, he wanted to make himself better. You could see in his demeanor he was intent on improving and taking advantage of camp."
He adds, "You could just see that he stood out in some of the things he did.… He was there to be better and to take in the whole experience of the school and the field and the competition."
Spring Green residents held a candlelight vigil at the River Valley High School football field on Monday night. After the vigil, the school left the stadium lights on in Solomon's honor.
School District Superintendent Tom Wermuth (whose son is Anders Wermuth) says the Solomons are "a very, very close family," and adds that Beau Solomon competed on the football, basketball, golf and baseball teams. He said Solomon graduated from high school magna cum laude and had volunteered as a mentor for younger students. "He was a very well-rounded, engaged high school student," the superintendent says.
Members of the Solomon family did not respond to requests for comment.
Italian media reported that the incident happened in the Trastevere neighborhood. Lonely Planet calls the area "a charming medieval neighborhood with a fiery temperament," one that "will take you away from the crowds to the hidden corners of Rome."
Solomon is among several American students who have died while studying abroad in Italy in recent years. In 2015, University of Iowa student Andrew Mogni died from injuries three months after what the school said was "a severe fall" in Rome that left him in a coma. As was the case with Solomon, the incident happened on Mogni's first day at the John Cabot program. Also similar to the ongoing case, Mogni apparently fell into the Tiber River, possibly following a robbery, Italian media said at the time.
In 2014, Bates College student John Durkin died in Italy, reportedly after being struck by a train. And in 2012, the body of another 19-year-old American was found in the Tiber River, the Italian publication Roma Today reported at the time.
Then there is Meredith Kercher, the British student studying in Italy who was found dead in 2007. In a widely covered case, her roommate Amanda Knox and her Italian boyfriend were initially charged with her murder. Knox was acquitted in 2015.
This article has been updated to include comments by Anders Wermuth.