Who Is Becca Kufrin? 5 Quick Facts About 'Bachelorette' Contestant Before Season 14 Premieres
For most fans, it seemed fitting that Becca Kufrin would become the next Bachelorette. She was heartbroken in March after Arie Luyendyk broke up with her on live television, months after he said he wanted to spend his life with her on the Season 22 finale of The Bachelor. But Kufrin was given a chance at another happy ending when ABC decided to make her the new Bachelorette. Now, it will be Kufrin's turn to choose from a plethora of men as she tries to find a shot at love again.
"With the help of her family and friends, Becca was able to pick up the pieces and put the focus back on herself, moving forward with her life," her biography on ABC reads. "It is strong willpower and a firm set of Midwest values that lead Becca to one certain conclusion: She is willing to take another leap of faith to look for her soul mate, the love of her life, again. But this time, it will be on her terms and forever."
Listed below are some quick facts about Kufrin: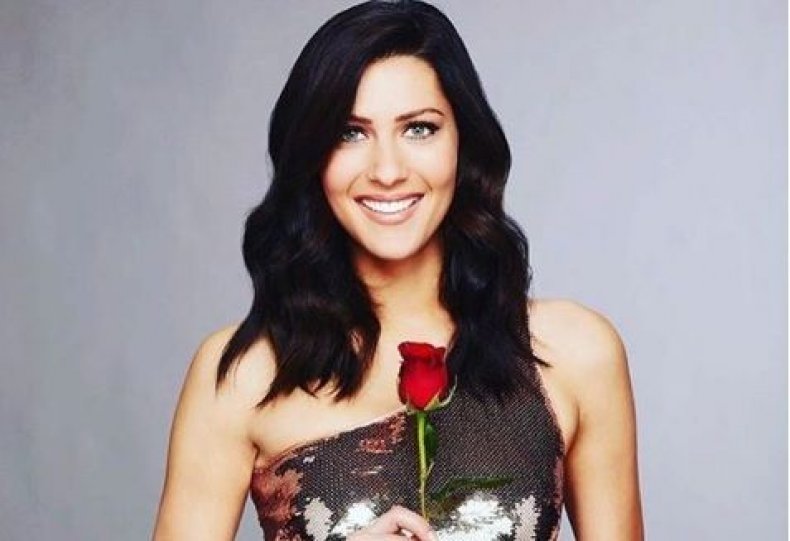 1. She went to Minnesota State University, Mankato, graduating in 2012, and holds a Bachelor of Science degree in mass communications and public relations.
2. She's a public relations and communications professional who uses her "charisma and commitment" to achieve success in her business, according to her LinkedIn account. "I work hard to develop, plan, coordinate, execute and evaluate campaigns, events, product placement and branding to align with specific goals and strategies," she writes on her page. "I'm knowledgeable on media cycles and patterns, allowing for informed timing in PR and marketing activities and campaigns."
3. Currently, Kufrin holds a position as a Senior Account Executive at Skyya. She's been there since 2014.
4. Kufrin is active on social media. Her Instagram page boasts more than 746,000 followers. She promoted the series in one of her most recent posts. "Only one week left until the @bacheloretteabc premiere, people! Let's find out together to see if I have what it takes to be bachelorette material, or will I accidentally forget everyone's name and @chrisbharrison sends me home? Tune in next Monday, May 28 at 8/7c on @abcnetwork to find out," she wrote to her followers.
5. A family is important to her. Kufrin lost her father when she was 19 years old, which led her to "appreciate each day to the fullest."
Watch Kufrin get to know 30 men when The Bachelorette premieres Monday at 8 p.m. ET on ABC.