'Becoming': Seven Things We Learned From the Michelle Obama Netflix Documentary
Netflix has now released Becoming, its documentary following Michelle Obama on her post-White House book tour. Though some have criticized the documentary for not giving us a glimpse beyond the public persona of the former First Lady, there were a number of new details, including some fun ones about her family life and her takeaways from the 2016 election.
1. She cried after leaving the White House for the last time
In an anecdote familiar to readers of the book version of Becoming, she found herself emotional as she was leaving their home of eight years. In the Netflix doc, we hear her say: "There were tears and there was crying.
"I was trying not to cry because I said if I walk out there crying, they're going to swear I'm crying for a different reason. It was a very emotional day. But then we got on Air Force One and I got on the plane and I think I sobbed for 30 minutes. I think it was just the release of eight years of trying to do everything perfectly."
She also revealed, however, that her exit from the White House was made slightly surreal by the fact that her daughters had a final sleepover the night before they were meant to leave. "I was like, 'Wake up! The Trumps are coming. You gotta get up. Get out!'" we hear her say.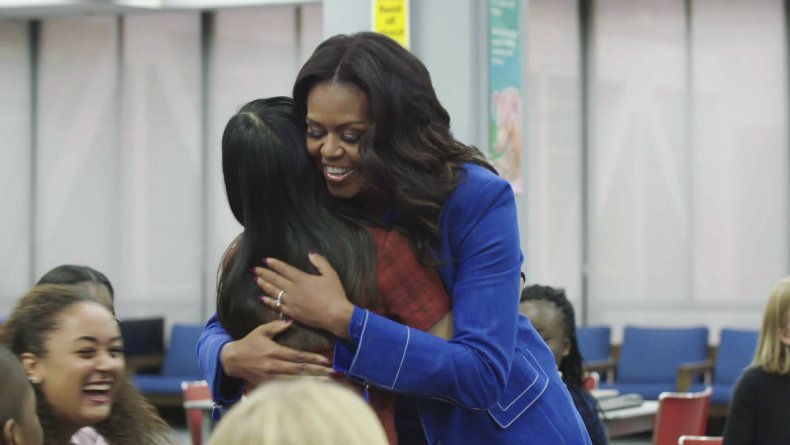 2.She still has to compete with her brother
She might have been the wife of the leader of the free world, a best-selling author and an inspiration to millions around the world, but in Becoming Michelle jokes that her mother still favors her brother Craig. At one point in the doc, she jokes that at lavish parties at the White House, "my mother would be like: Where is Craig? It was like, 'C'mon lady, I am the First Lady, what more do I have to do?'"
That does not mean, however, that there is any hostility between the pair, even if in the Netflix movie we do see them argue over one of the First Lady's outfits. Michelle wrote about her brother in Becoming, "You have been my protector since the day I was born. You have made me laugh more than any other person on this earth. You are the best brother a sister could ask for, a loving and caring son, husband, and father."
3. What she learned from marriage counselling
One of the biggest revelations in the book version of Becoming was that she and Barack had marriage counseling. She summed up the experience on an appearance of Jimmy Fallon's show, joking: "I was one of those wives who thought, 'I'm taking you to marriage counseling so you can be fixed, Barack Obama.' Because I was like, 'I'm perfect.' I was like, 'Dr. X, please fix him... And then, our counselor looked over at me."
Asked by Gayle King in the doc what it was she had learned from the process, Michelle said: "My happiness is not dependent on him making me happy."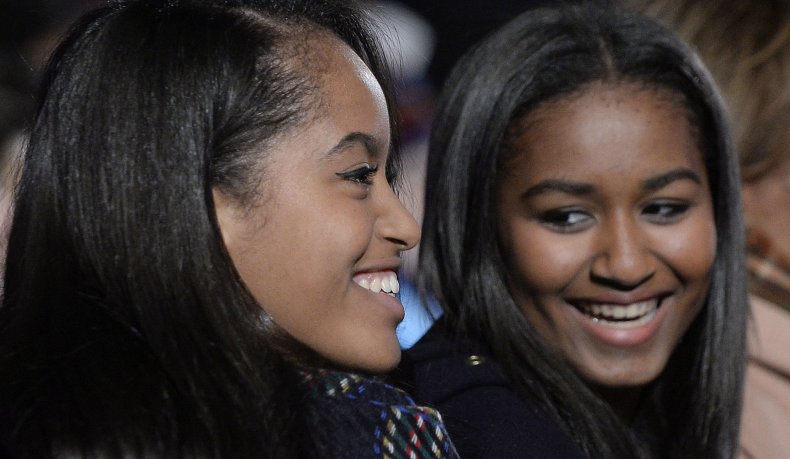 4. Her cute nickname for one of her daughters
One of the most emotional moments in Becoming comes towards the end of the film, when Sasha and Malia Obama pay tribute to their mother and the latter reveals that she often cried with pride at her mother's book events.
Malia, however, may have reasons to cry with embarrassment after watching Becoming, as it revealed that one of her mother's nicknames for her is "little potato."
5. She was underestimated in high school
Michelle attended Princeton College, which set her up for Harvard Law School and then work at the law firm where she met future husband Barack. However, this all could have been very differently if she had followed the advice of a guidance counsellor.
In the doc, Michelle says: "She decided that my wish to go to Princeton was thinking too big. I was reaching too high and... she told me, 'I don't think you're Princeton material'. The nerve!... She was wrong!"
6. She is disappointed at black voters for not turning out in 2016
In one of the moments of Becoming that is already making headlines, the former First Lady discusses her feelings about the Democrats losing the 2016 election. Rather than discuss President Donald Trump, however, Michelle talks about how lack of voter turnout caused the election defeat.
We hear her say: "A lot of our folks didn't vote. It was almost like a slap in the face... I understand the people who voted for Trump. The people who didn't vote at all, the young people, the women, that's when you think, man, people think this is a game.
"It wasn't just in this election. Every midterm. Every time Barack didn't get the Congress he needed, that was because our folks didn't show up. After all that work, they just couldn't be bothered to vote at all. That's my trauma."
7. Why she relaxed the dress codes for White House service staff
In another scene of the film, she gives more insight into her role as a mother, and the time between when Barack won the 2008 election and when he was inaugurated in 2009. During that time, she had a lunch with departing First Lady Laura Bush, where they were served by the White House's mostly black serving staff, who served the two women in tuxedos.
In Becoming, she revealed that she worried this image would send the wrong signal to her two girls. She says she did not want them, "to grow up thinking that grown African American men served them in tuxedos."
In another scene, she also revealed how she wanted to keep her two children down to earth by ensuring that they made their own beds rather than having it done by the staff.
Becoming is streaming now on Netflix.