Belarus Sentences Young Woman to Prison for Opposing Ukraine Invasion
A 20-year-old female student has been sentenced to six and a half years in a Belarusian prison for criticizing Russia's war in Ukraine online.
Danuta Perednia was arrested February 28, four days after Putin invaded Ukraine. She was accused of posting the message online February 27. An unconfirmed report has stated that her partner is from Ukraine.
Perednia was sentenced by the Kirawsk district court in the Mahilow region of eastern Belarus after being found guilty of causing harm to the national interests of the Republic of Belarus and insulting its president, Alexander Lukashenko, 67, who is widely known as "Europe's last dictator."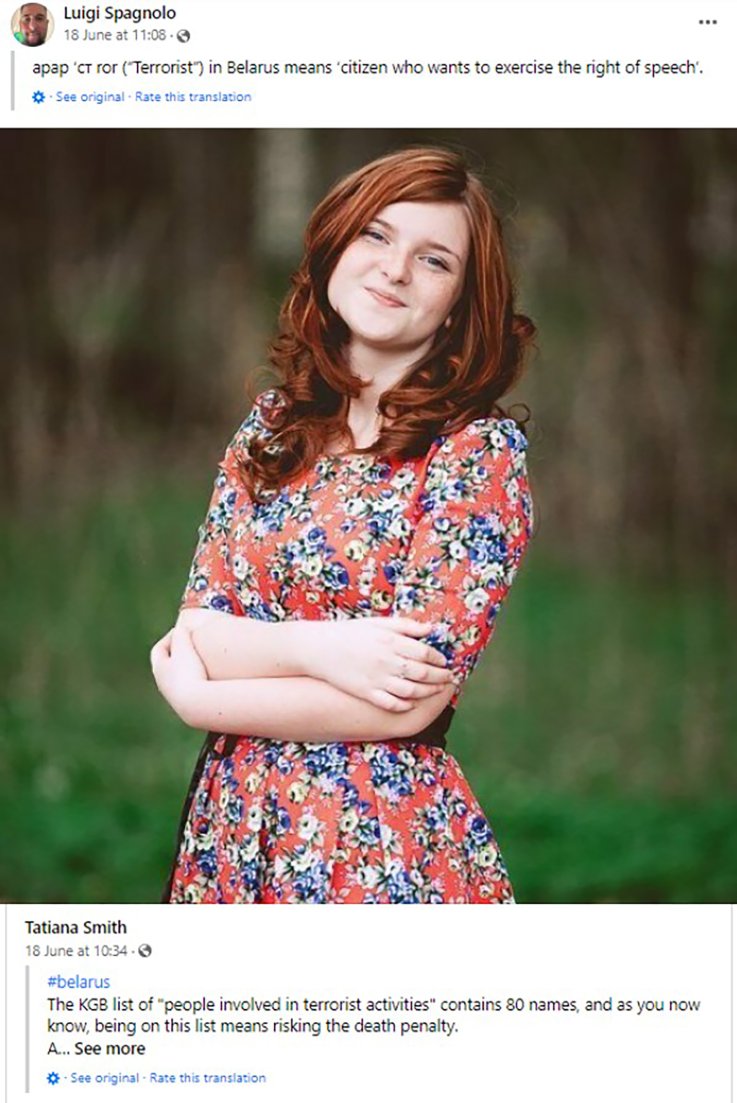 Danuta Perednia, 20, has been sentenced to six and a half years in a Belarusian prison for criticizing Russia's war in Ukraine online.
Zenger
The young woman was reportedly an excellent student at the Mahilow State A. Kuleshov University but has since been expelled and was deemed on June 10 to be a "person involved in terrorist activities" by the Belarusian KGB, the State Security Committee.
The sentence was reportedly handed down Friday. Perednia had been accused of reposting a text in a chat online, criticizing Russian President Vladimir Putin and Lukashenko for the invasion of Ukraine and calling for street protests.
As of Tuesday, there are reportedly 1,232 political prisoners in Belarus, with reportedly over a thousand people having been detained since the beginning of the Russian invasion of Ukraine.
The "Viasna" Human Rights Center said that a majority of Belarusian citizens are against the war in Ukraine, but speaking up can come at a high cost in the dictatorship.
Russia invaded Ukraine on February 24 in what the Kremlin is still calling a "special military operation." Wednesday marks the 133rd day of the invasion.
Perednia is the latest in a long list of people accused, convicted and/or sentenced in relation to Russia's invasion of Ukraine. Among the notables:
NHL player Ivan Fedotov was reportedly detained in St. Petersburg, Russia, on Friday.
A Russian hockey player for the Philadelphia Flyers, Fedotov was detained over suspicions of evading the Russian army, Euro Weekly News reported, citing Russian media Fontanka.ru.
The 25-year-old has allegedly violated article 328 of the Criminal Code "evasion of military or alternative civilian service," for which he could face up to two years in prison, according to the Russian news publication.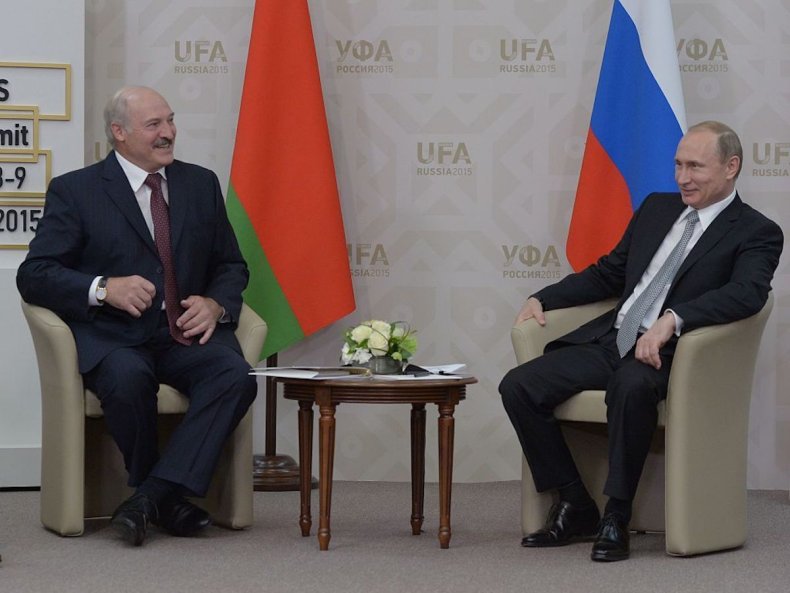 Oleg Mammadov, an activist and member of Russia's Libertarian Party, is one of a growing number of people across the country who have been punished in the wake of new stringent laws that effectively criminalize all criticism of Putin's war.
Alexandra Skochilenko, who also goes by the name Sasha, was arrested April 11 in Russia for replacing supermarket price tags with anti-war slogans under the law that criminalizes the distribution of "fake news" about the Russian military or the war.
This story was provided to Newsweek by Zenger News.