NHL Prospect Detained in Russia After Choosing U.S.
NHL player Ivan Fedotov has been reportedly detained in St. Petersburg, Russia, on Friday.
A Russian hockey player for the Philadelphia Flyers, Fedotov was detained over suspicions of evading the Russian army, Euro Weekly News reported, citing Russian media Fontanka.ru.
"There are sufficient grounds to consider Fedotov an army evader," the Russian military prosecutor's office told Fontanka.ru.
Authorities met Fedotov at the Kupchino district in St. Petersburg and asked him to head to the Russian military registration and enlistment office, an order to which he complied, according to Fontanka.ru.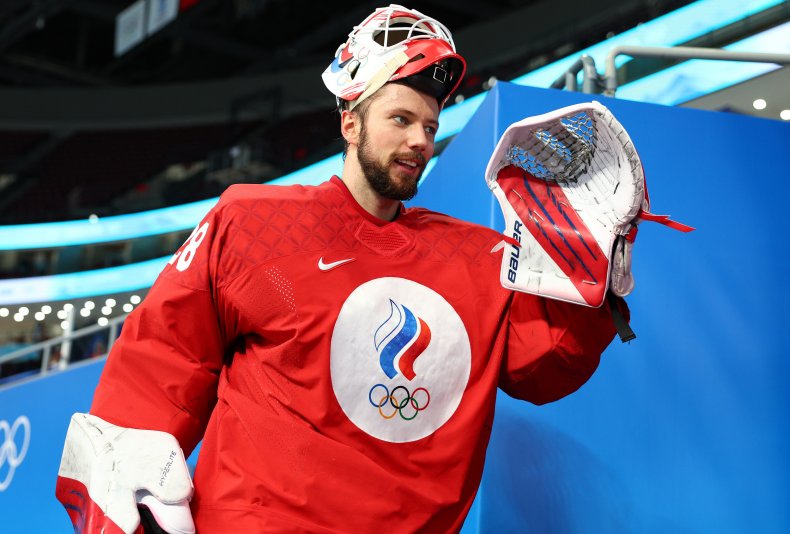 Bill Meltzer, a content manager for Flyers Alumni Association, also tweeted about the detainment on Friday: "Working on getting more information on the reported detainment of Ivan Fedotov in Russia for 'draft dodging.' This is something that could affect a lot more than just the Flyers goalie prospect."
The 25-year-old has allegedly violated article 328 of the Criminal Code "evasion of military or alternative civilian service," for which he could face up to two years in prison, according to the Russian news publication.
Fedotov announced in April that he will leave Moscow's CSKA hockey club, with whom he won the Gagarin Cup last season, and will be joining the Philadelphia Flyers, according to Euro Weekly News. He signed an entry-level contract with the NHL team in May.
"We learned this information from Fontanka. We are sure that the competent authorities will sort out this situation," Moscow's CSKA said in a statement, according to Euro Weekly News.
Fedotov informed CSKA's coaches and club management that he will no longer play for the team and that he is planning to leave Russia, according to Fontanka.
"He arbitrarily and illegally terminated the contract with the hockey club," sources close to the matter told the Russian news publication.
Meanwhile, an editor for some Philadelphia sporting teams' fan accounts, Brandon Sommermann, tweeted: "Thought about this possibly being an issue back when Ivan Fedotov signed with the Flyers. To add more to it, was thinking more about it b/c Ivan Provorov, who normally goes home to Russia to train in [the] off-season, did not do that this year. #BringItToBroad."
WNBA champion and two-time Olympic gold medalist Brittney Griner is another professional athlete who has been detained in Russia since the Russian war in Ukraine began. The basketball player has been detained over allegations that officials at a Moscow airport found vape cartridges containing hashish oil, a cannabis product, in her luggage. Her case has received significant public attention from prominent social and political figures like Cori Bush and Hillary Clinton.
Newsweek reached out to Joe Siville, the director of public relations for the Philadelphia Flyers for comments and information.