A Belarusian escort who has claimed to have audio recordings regarding Russian attempts to influence the 2016 presidential election was released Tuesday from police custody in Moscow.
Anastasia Vashukevich, who also goes by Nastya Rybka, and her Belarusian business partner, Alexander Kirillov, were deported from Thailand last week after pleading guilty to charges of solicitation and conspiracy. They were detained at Sheremetyevo Airport in Moscow, with officials alleging that they also broke Russian prostitution law, and may face further charges.
Police in Moscow let them go shortly after leaked audio recordings allegedly demonstrated that Vashukevich's former lover, the Kremlin-linked oligarch Oleg Deripaska, wanted to keep them locked up in Thailand, where the pair had been imprisoned for the past nine months.
In addition, Belarusian President Alexander Lukashenko, an ally of Russian President Vladimir Putin, had publicly called for their release.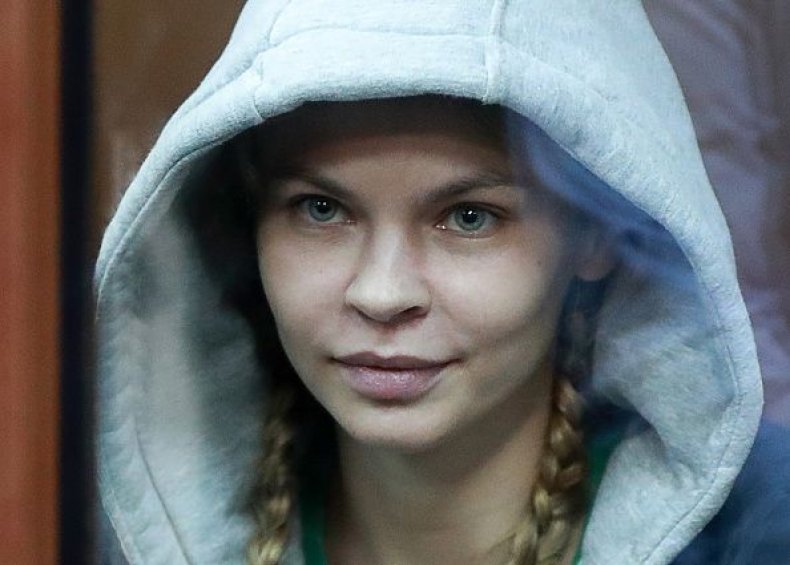 Vashukevich became known to the public last year, when Alexei Navalny, a Russian opposition leader and anti-corruption activist, found videos she posted on Instagram that showed the billionaire Deripaska hobnobbing on his yacht with Russia's deputy prime minister. Her Instagram account claims she is Deripaska's lover.
Shortly thereafter, Vashukevich and several of her colleagues were arrested in Thailand for offering "sex-training" seminars and courses on seduction.
While in jail, Vashukevich claimed she had 16 hours of taped conversations between Deripaska and three Americans in which they discuss Russian efforts to influence the election. The allegations were deemed somewhat credible by experts because Deripaska has a longstanding relationship with President Donald Trump's former campaign manager Paul Manafort.
Vashukevich claimed her life would be in danger if she were deported to Russia, and she offered to provide Mueller's team with evidence in exchange for asylum in the United States. Reports later claimed the FBI had attempted to contact her but was denied access by Thai authorities.
Vashukevich was deported to Russia from Thailand last week after pleading guilty to solicitation and conspiracy charges. Videos emerged of her arrival in Moscow, in which police can be seen manhandling the young woman and forcing her into a wheelchair.
On Tuesday, Vashukevich's lawyer said she had been released from prison pending an investigation into prostitution charges. Over the weekend, Vashukevich appeared in court and claimed that Deripaska can "relax" because she will stop using tapes to compromise the oligarch.
Navalny, meanwhile, announced Monday he had obtained recordings of Deripaska talking to several of his associates about the need to have Vashukevich imprisoned in Thailand. It is unclear whether it is really Deripaska's voice in the tapes, but Navalny claims the tapes are of the oligarch, who has been under U.S. sanctions since April.
The Treasury Department recently announced that it plans to lift sanctions on three companies Deripaska owns.