'Belfast's' Jude Hill on Playing Kenneth Branagh and Being Friends With Dame Judi Dench
Jude Hill leads the cast of Belfast, a coming-of-age, semi-autobiographical drama written by and directed by Sir Kenneth Branagh. Hill, who is just 11-years-old, portrays a younger Branagh during the outbreak of the Troubles in 1960s Northern Ireland and his family's decision to move from Belfast to Reading, England to escape the war that was happening on their doorstep.
Just like Branagh, Buddy and his family make the reluctant decision to move to England — after considering the U.S. and Australia —where his Pa (played by Jamie Dornan) was guaranteed a secure job, a big house, and safer life for his family. The move was not plain-sailing, with Buddy and his mother Ma (Caitríona Balfe) initially putting up great resistance to the idea of leaving their beloved Belfast behind.
Since Belfast's premiere, Hill has entered the 2022 Oscar's Race for Best Actor, alongside his co-stars Caitríona Balfe, Jamie Dornan and Ciarán Hinds, who are set to receive Supporting Actor nominations, Variety reported.
Hill also stars alongside Dame Judi Dench, who portrays his Granny in the film.
Speaking to Newsweek on the Belfast Red Carpet at the London Film Festival, Hill said he was "so excited" for audiences to eventually see the film.
As for working so closely with Sir Kenneth Branagh and playing a younger version of him, Hill said: "For Ken, this must be really rewarding since he put blood sweat, and tears into this film. He is such a nice person. He's just a really nice person, you can sit down and have a nice chat with," before joking "even though he supports Tottenham Hotspurs. I support Liverpool because they are just the best team ever."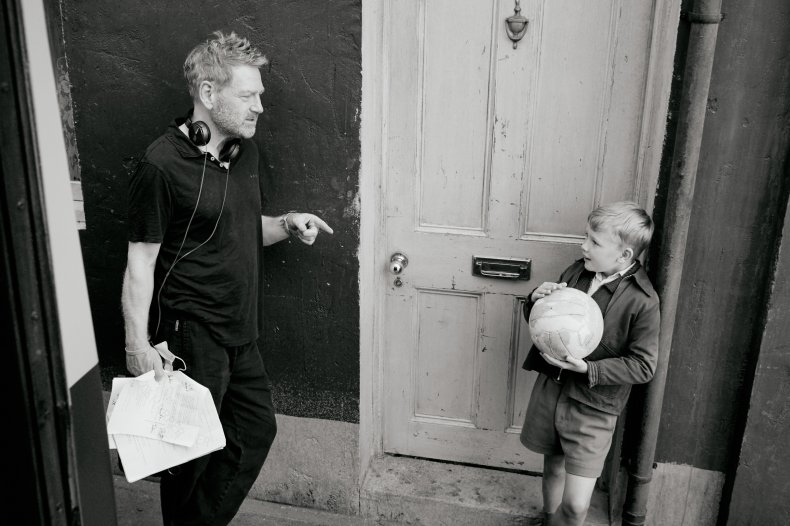 At just 11-years-old, the height of The Troubles took place long before Hill was born. To prepare for the role, Hill shared that his parents sat him down to talk about what happened in Northern Ireland in the 1960s, all the way through to 1998.
He also revealed he watched many YouTube videos and films with his family, to "get to know the role" the best he could.
Hill even gave a little insight into his 75-year-age-gap friendship with Dame Judi Dench, who played his Granny in Belfast.
He revealed: "I have a bet with Judi Dench on one of the scenes to see cause we were trying to guess how many takes it would take and the bet was two times and I got closest. So I have two pounds from Judi Dench, I will [keep that]."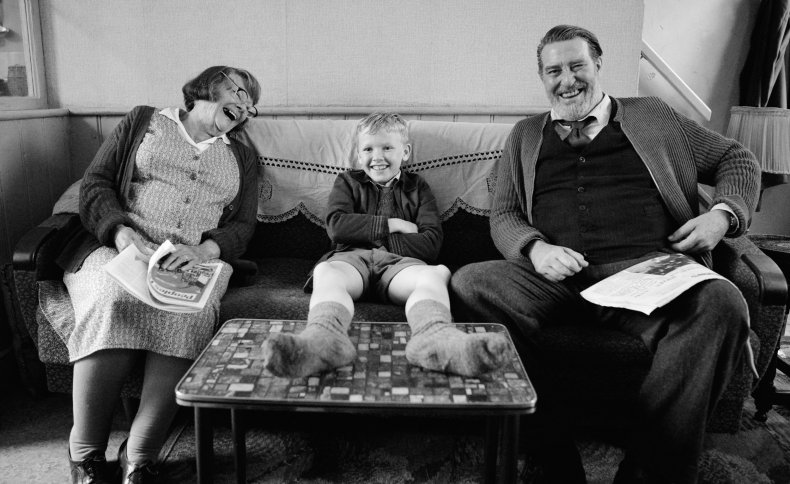 Co-star Jamie Dornan, who plays Hill's father in the film praised his professionalism and talent to Newsweek, describing him as "magic."
He said: "We're dealing with our lead, who is a 10-year-old boy but he was just magic and that really helps the whole process. just how good Jude was. How well he took direction and we just all had a laugh."
Belfast is in theatres now.