Bella Thorne's Twitter Page Seemingly Hacked, Shortly After Victoria Justice
Bella Thorne's Twitter account looks to have been hacked Thursday evening after a serious of suspicious tweets appeared on her nearly 7 million followers' feeds.
The tweets included calling Adolf Hitler "a genius" and using racially derogatory terms. Thorne hasn't addressed the apparent hacking but the tweets that once appeared on her profile have now disappeared.
"All you Fortnite n****s need to stop chasing egirls," one tweet read.
The former Disney star's hacked account comes less than a day after former Victorious star Victoria Justice reported a Twitter hacking.
"That was a hack, thank you guys for giving me a heads up," Justice tweeted Wednesday. "Happy it's all settled now. Sending love."
While it's not clear whether the hackers are connected, Justice's hacked tweets also included derogatory terms.
"N***** dogs stay made," one of the tweets read.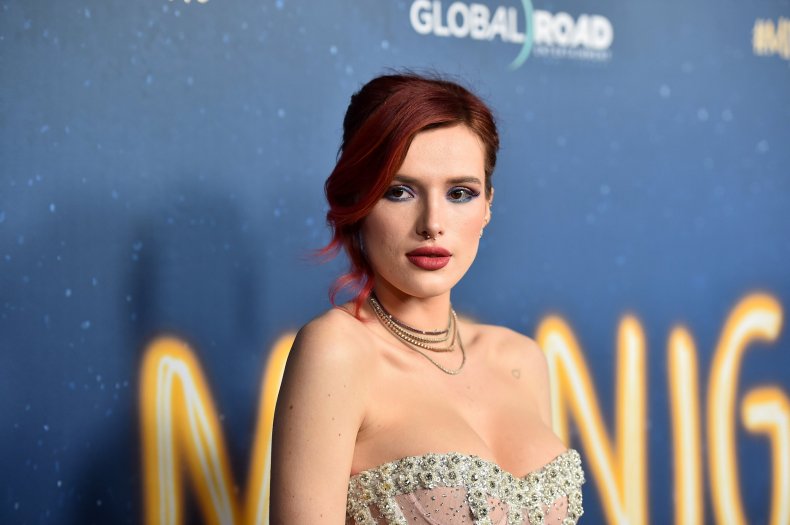 Along with the former child stars, rock band Radiohead also experienced a Twitter hack earlier this week. The group announced on its social media platforms Tuesday that 18 hours of musical material—consisting mostly of unfinished music and clips from the mid-90s—had been stolen last week. It's not clear whether it was one perpetrator or a group, the hacker demanded $150,000 to keep it from being released to the public, Radiohead said.
The ransom demand didn't seem to intimidate the band as Radiohead decided to release the archive to Bandcamp in aid of Extinction Rebellion, the new climate change movement.
"Just for the next 18 days. So for £18 you can find out if we should have paid that ransom," the group said in a Facebook post, also shared to Twitter by guitarist Jonny Greenwood.
"Never intended for public consumption (though some clips did reach the cassette in the OK Computer reissue) it's only tangentially interesting. And very, very long," the note continued, referencing the file's download size. "Not a phone download. Rainy out, isn't it though?"
Along with the release, Bandcamp released a note–seemingly penned by the band's lead singer Thomas Edward Yorke: "We've been hacked. My archived mini discs from 1995-1998(?). It's not [very] interesting."
"There's a lot of it. If you want it, you can buy the whole lot here. 18 minidisks for £18. The proceeds will go to Extinction Rebellion. As it's out there, it may as well be out there. Until we all get bored and move on."