Beloved 50ft Humpback Whale Killed by Ship Strike Washes Up in California
A famous and beloved humpback whale washed up dead in California after being killed by a ship strike.
The whale, measuring nearly 50 foot and nicknamed "Fran," washed up dead on Halfmoon Bay on August 29, Whales of Guerrero said on a Facebook post.
Fran was a well-loved whale known to locals, and was often seen swimming off the coast of California and Mexico. According to Whales of Guerrero, she was one of the most sighted whales in this area.
The Marine Mammal Center carried out a necropsy of the whale and determined she had suffered blunt force trauma in the ship strike.
Ship strikes are one of the most common causes of death in whales. Humpback whales are not endangered or vulnerable, but many other species affected by ship strikes are, such as the North Atlantic right whales.
Research undertaken by non-profit organization Friend of the Sea estimated that 20,000 whales die every year from ship strikes.
Humpback whales can be found in waters worldwide. A population of humpbacks visit the California coast in the summer months to feed. After this, they migrate south towards Mexico.
"This humpback whale had an extensive contusion over her right chest area, a fractured first cervical vertebra and its skull was dislocated from the spinal column," Pádraig Duignan, director of pathology at The Marine Mammal Center, said in a press release. "These findings, combined with overall excellent body condition, strongly implicates blunt force trauma associated with a ship strike as this whale's cause of death."
Fran was first spotted by whale-watchers in 2014, off the coast of Guerrero, Mexico.
"She was the third whale we ever photo IDed and the first whale we resighted in a northern feeding ground. Fran's mom was also known, and this summer, many whale lovers have enjoyed the sight of her feeding with a healthy looking calf from this season. The future is uncertain for her calf, now," Whales of Guerrero said on Facebook. "Hopefully it was already starting to wean and can make it without its mother by now."
Whale expert and research associate at Natural History Museum of Los Angeles County Alisa Schulman-Janiger said on a Facebook post that the news was "devastating."
"Struck to my core by the passing of this whale who I have seen many times; hoping that her calf was well on its way to being weaned, and will be resighted soon, with other humpbacks!" she said on Facebook.
Whales of Guerrero said they hope Fran's death "motivates new laws and improved personal practices on the ocean that will keep humpback whales safer in the future."
A spokesperson for the Marine Mammal Center told Newsweek: "Malnutrition, entanglement and trauma from ship strikes are the most common causes of death in whales studied by the Center's research team in recent years along the central and northern California coast. The number of ship strikes here in the San Francisco Bay Area is highly variable and has averaged between four to six incidents the past several years."
Newsweek has reached out to Schulman-Janiger for comment.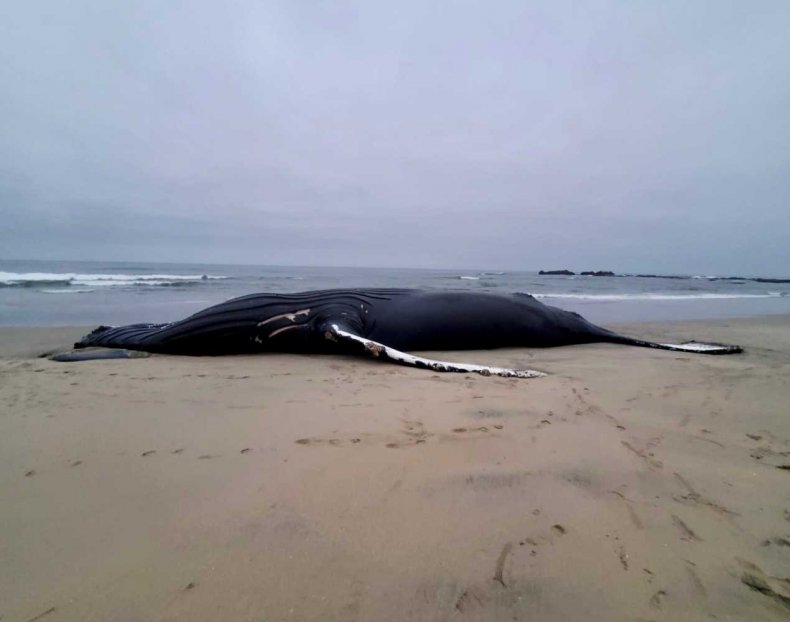 Update 08/31/22, 9:25 a.m. ET: This article has been updated with comment from a Marine Mammal Center spokesperson.