Pics of Ben Affleck 'Exhausted,' Passing Out on Honeymoon Delight Fans
Ben Affleck has just married his old flame and is on a stunning European honeymoon, enjoying yachts and beautiful strolls through Paris hand-in-hand with Jennifer Lopez following their whirlwind engagement and Las Vegas wedding—and he looks miserable.
The newlywed has been photographed on his honeymoon looking exhausted and fed-up with the pictures giving fans a laugh.
Photos of Affleck, 49, almost always end up becoming memes, and now fans have a whole new batch of pictures of the Oscar winner to enjoy.
The Daredevil star has been photographed by paparazzi in a number of different states, which range from mouth agape napping during a boat ride on the river Seine and strolling through the Elysée Palace.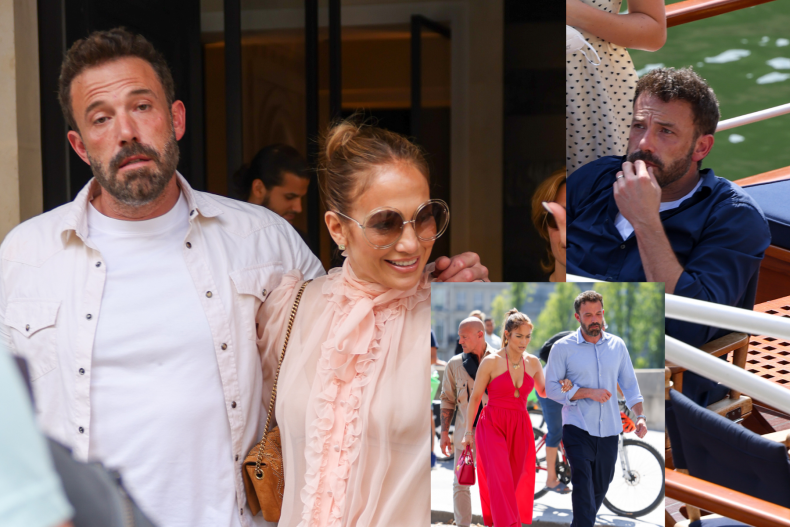 The couple was also spotted dining at the restaurant Le Matignon with their children—J-Lo's 14-year-old twins, Emme and Max, and Affleck's daughters with ex-wife Jennifer Garner: Violet, 16, and Seraphina, 13.
It is the photos of the Gone Girl actor sound asleep on the deck of a yacht that have mostly delighted fans and gone viral.
"Ben Affleck - the gift that keeps on giving," read one tweet.
While another added: "Ben Affleck really endured years of memes and spilled Dunkin' Donuts to come out the other side passed out on a boat married to Jennifer Lopez. Incredible."
Another tweet reads: "Ben Affleck is a gift."
On TikTok, one creator, ClassyRedneckLady posted a video about the photos and said they were "cracking [her] up."
"Look at him—he looks like the most beleaguered, downtrodden, just broken individual I have ever seen," she joked.
Another creator, Will Nash, shared the photos and said: "Honestly, I'd probably be cat napping too!"
Affleck and Lopez's nuptials come after they famously dated from 2002 to 2004 and called off their wedding due to the intense media scrutiny into their relationship.
Both went on to marry others and have children, but they reunited in 2021.
Lopez announced the news they had wed in her official newsletter earlier this month, with the heading: "We did it."
She wrote: "Love is beautiful. Love is kind. And it turns out love is patient. Twenty years patient."
She also added the Vegas ceremony was the "best possible wedding we could have imagined."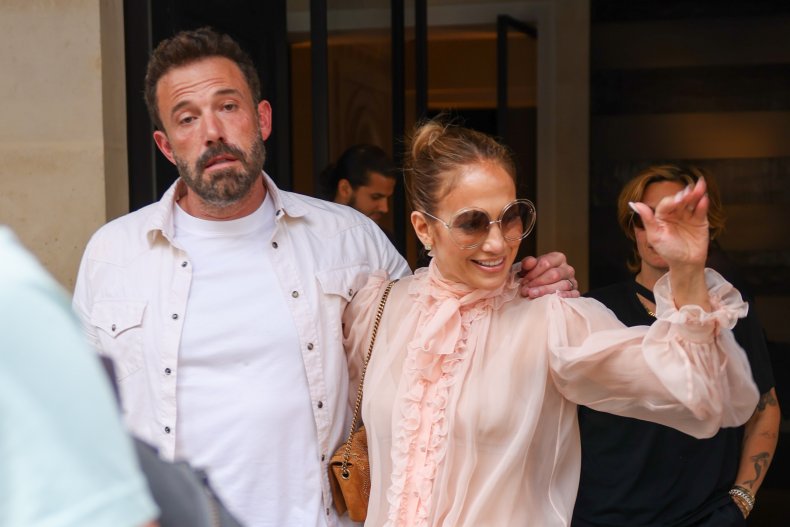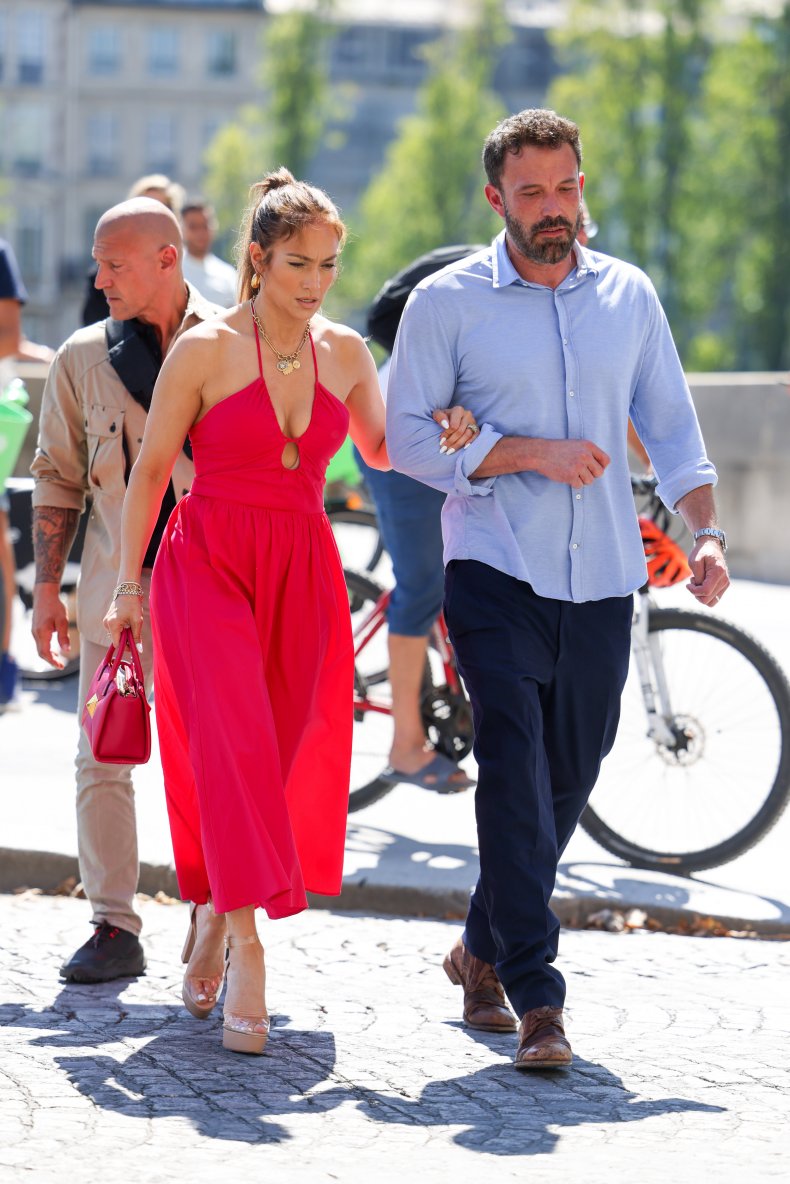 "When love is real, the only thing that matters in marriage is one another and the promise we make to love, care, understand, be patient, loving, and good to one another. We had that. And so much more. Best night of our lives," the Hustlers star wrote.
"They were right when they said, 'all you need is love,'" Lopez concluded in her newsletter posted on Sunday, July 17.
"We are so grateful to have that in abundance, a new wonderful family of five amazing children and a life that we have never had more reason to look forward to. Love is a great thing, maybe the best of things—and worth waiting for."
Lopez, 53, also appeared to confirm she would be taking Affleck's name, signing her newsletter off as "Jennifer Lynn Affleck."
She was also spotted wearing a crop top with the word "love" on it, days after her surprise wedding.