EgyptAir Hijack: 'Selfie' Taker Ben Innes Faces His Mother's Fury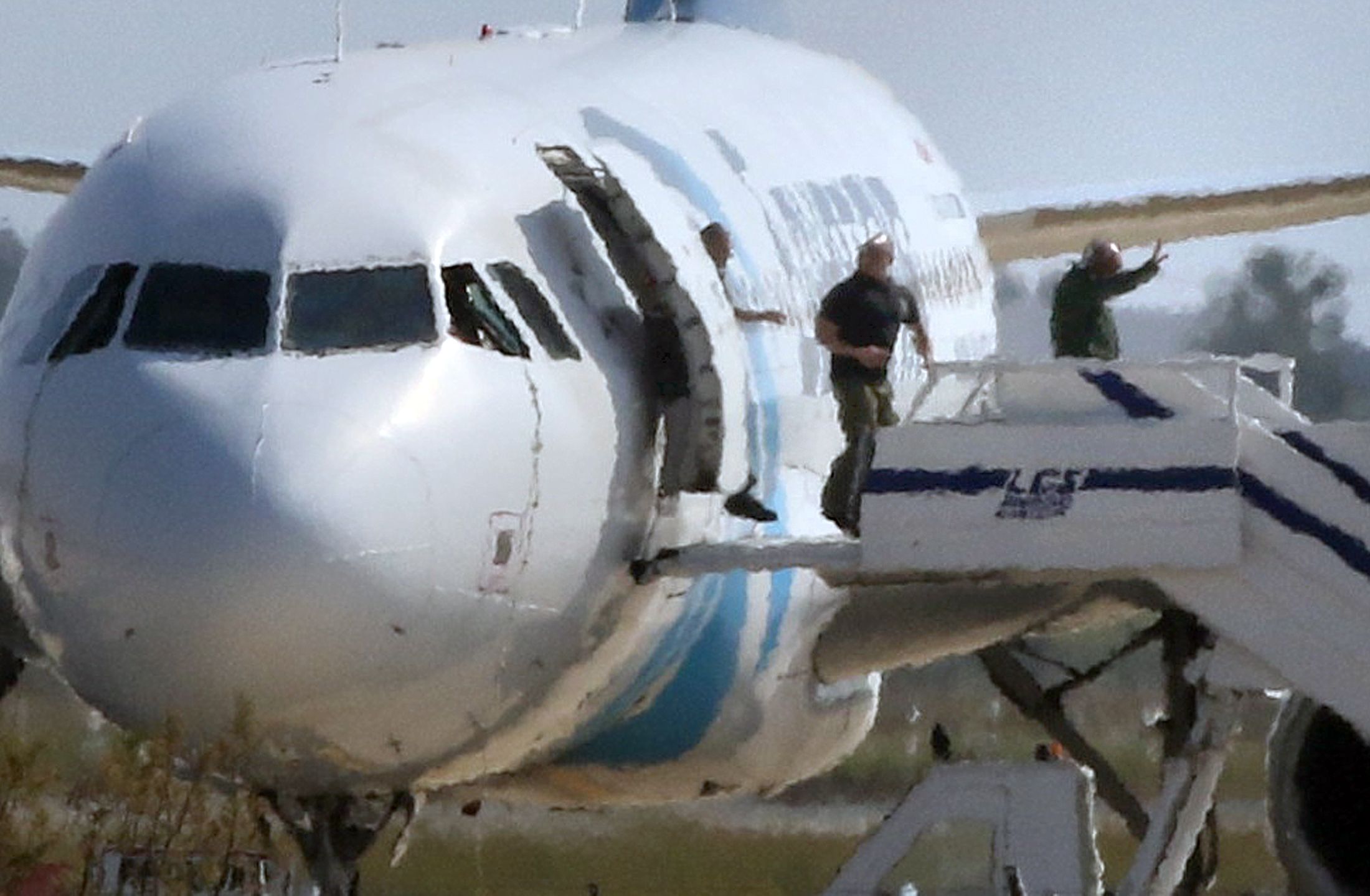 A British man who posed for a photo with the alleged EgyptAir hijacker returned home on Thursday to face a new challenge—his mother's fury.
Pauline Innes scolded her son Ben, 26, on his return to Britain, after his cheery "selfie" with accused hostage taker Seif Eldin Mustafa went viral and made it into several U.K. newspapers, The Sun reported.
"I don't know why you did it, I just want us to go home," she reportedly told him.
On Tuesday, Mustafa allegedly used a fake suicide belt to force the plane off of its route from Alexandria to Cairo, making the pilot land in Cyprus instead.
Innes was one of 62 people trapped on board. All passengers were eventually released unhurt at Larnaca Airport, Cyprus.
Early on in the ordeal, Innes posed with Mustafa for a photo, which was later shared on social media.
Innes said he had decided to "throw caution to the wind while trying to stay cheerful in the face of adversity."
"Mum was very upset seeing me, but I made it safe and sound," Innes said when he arrived back in the U.K. "The past two days have been crazy, unbelievable. But I'm here now and things can get back to normal. I'll be relaxing at home with Mum."