Ben Shapiro Wants to Debate Alexandria Ocasio-Cortez so Much He Offered Her $10k to Sit Down With Him
Democratic congressional candidate Alexandria Ocasio-Cortez has been challenged to a debate by conservative pundit Ben Shapiro—who wants to take on the rising political star so much he's offered to donate $10,000 to her campaign for the privilege.
In a video posted to his Twitter page on Wednesday, Shapiro challenged Ocasio-Cortez, saying he wanted to have an hour-long conversation with her.
"I really wanted to make just a direct appeal to Alexandria Ocasio-Cortez, the 'future of the Democratic Party,' according to Tom Perez, head of the DNC. Miss Ocasio-Cortez, I'm really excited that you've been elevated to that position and I would love to have a real conversation with you about the issues," Shapiro said in the video.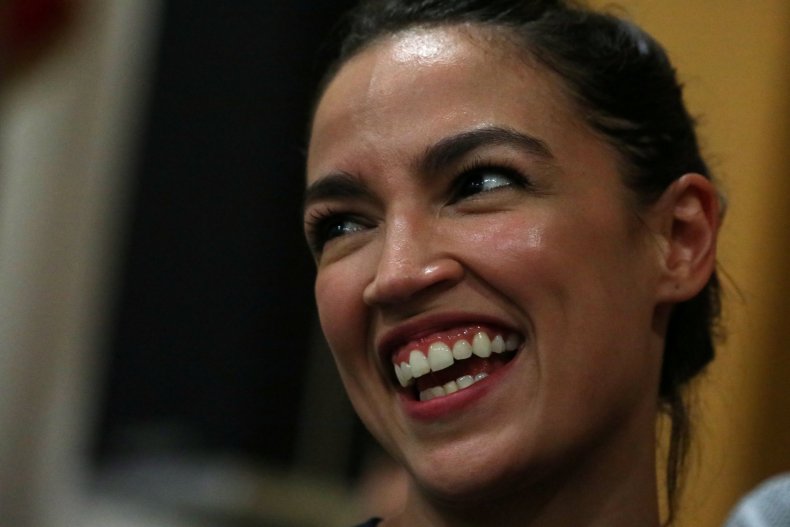 "You've noted that you think Republicans are afraid to debate you or talk to you or discuss the issues with you. Not only am I eager to discuss the issues with you, I'm willing to offer $10,000 to your campaign today for you to come on our Sunday special and we can have an hour-long conversation about all the topics under the sun, really probe your belief system," Shapiro said.
"Let's make this happen.… Let's do this thing," he urged.
Posting the footage, Shapiro wrote: "Hey, @Ocasio2018, what do you say? " adding that he would happily debate her for charity—suggesting they could raise a decent sum of money.
"I'd be happy to give money to her campaign for a debate. If we instead raised money for charity to make this happen, I'll bet we could easily raise $50,000," he said.
His offer came as Ocasio-Cortez, who is running to represent New York's 14th Congressional District, criticized the Republican Party for it being prepared to pay for war and tax cuts for the wealthy but not for health care or education.
"Why is it our pockets are only empty when it comes to education and health care for our kids… and 100 percent renewable energy that is going to save this planet?" Ocasio-Cortez said in an interview with CNN's Chris Cuomo on Wednesday. "We only have empty pockets when it comes to the morally right things to do, but when it comes to tax cuts for billions and unlimited war, we seem to be able to invent that money fairly easily."