Ben Simmons and Donovan Mitchell Just Don't Like Each Other
To anyone who has watched the NBA this season, the race for Rookie of the Year appears to be a straight duel between Ben Simmons and Donovan Mitchell.
To anyone except Simmons, that is.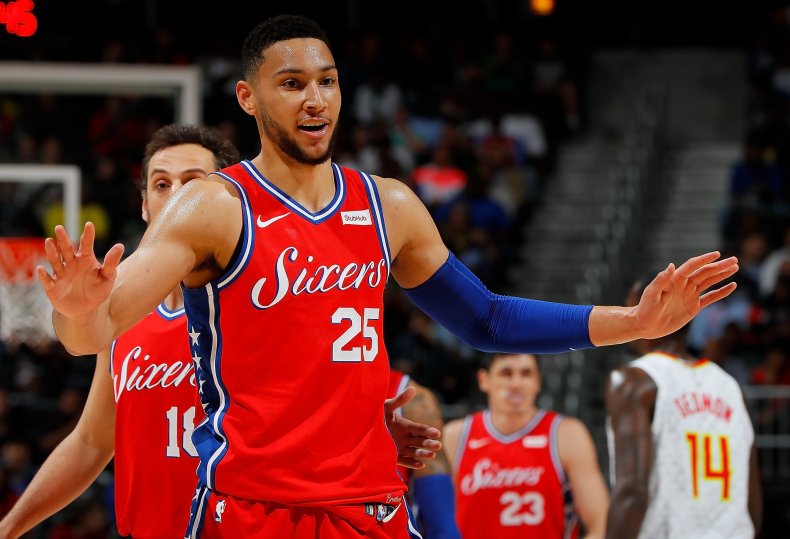 Speaking to ESPN's Chris Haynes on Monday, the Philadelphia 76ers forward said he would pick "himself, 100 percent" as Rookie of the Year.
The response is hardly surprising given the season the 21-year-old has had. Simmons is averaging 16.1 points, 8.1 rebounds and 8.2 assists per game and has played a crucial role in helping the 76ers to reach the playoffs for the first time since 2012.
The figures are even more impressive when one considers only other five players in the history of the league—Wilt Chamberlain, Oscar Robertson, Magic Johnson, LeBron James and James Harden—have maintained the same average over the course of a season and only Robertson did so in his rookie year.
However, if Simmons' response wasn't entirely unexpected nor unjustified, the rest of the interview raised a few eyebrows.
"None," he replied when asked whether any other rookies had "caught his attention" this season.
"I want to be where the greats are. So, for me, I watch the guys like [Kevin Durant ], [LeBron James], [Stephen] Curry, Russell [ Westbrook ]. Guys like that. That's where I want to be. I think for me, that's what I love to watch."
Shortly after the interview, Mitchell made his feelings known on Twitter, before joking with teammate Joe Ingles that he wasn't particularly bothered about the award anyway.
If Simmons is the clear favourite to be named Rookie of the Year, Mitchell can also put forward a formidable case. The Utah Jazz guard is the first rookie to lead a playoff team in scoring, since Carmelo Anthony did so for the Denver Nuggets in the 2003-04 season.
The New York state native has been instrumental in the 29-7 run the Jazz have put together since Rudy Gobert returned from injury in January and will be one of the players to watch in the playoffs.
The Sixers and the Jazz are among the youngest and most exciting teams in the league and the seed of a new rivalry might have just been sown.