Best NBA Fights: Looking at Feuds Involving Joel Embiid, LeBron James, Ben Simmons, Donovan Mitchell and More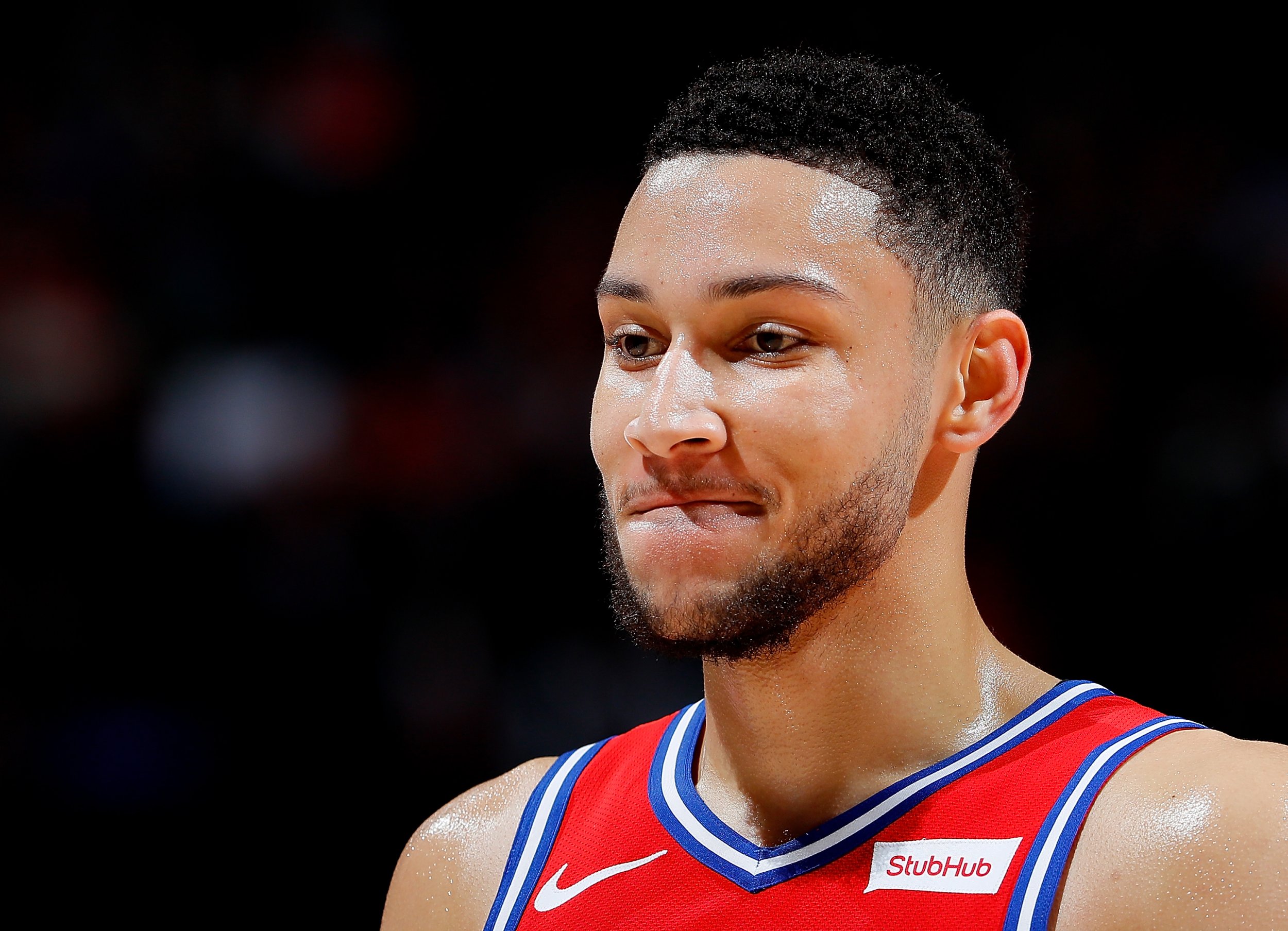 Sure, the actual basketball games make 2018 a good time to be an NBA fan—what with the barrage of 3-pointers, dunks, fast-paced play, influx of stellar young talent and a ruling class of superstars headed-up by LeBron James, the greatest player in a generation.
But you know what else makes the NBA great? The Drama.
There is real enjoyment to be had in performative, social-media-ized drama beamed directly into your home, the sort of feuds that are tinged with, yes, real anger but also hints of kayfabe. There are similar pangs of delight when learning the Rockets took a secret tunnel to fight the Clippers and when hearing James Kennedy scream "It's not about the pasta."
That is to say: NBA feuds are a lot of fun. There are elements of reality TV bickering and soap opera twists—an idea expertly laid out by Will Leitch in New York Magazine—that then play out in amazing displays on the court. For your convenience, here's a few of the best beefs:
Joel Embiid vs... everyone
The Philadelphia 76ers center has traded barbs with half the league at this point. He's gone after Andre Drummond, the Ball family and Hassan Whiteside, to name a handful. Sometimes the feud involves jawing on the court, sometimes it's a social post. It's usually jokey—but those lines blur. The best example is his battle with Russell Westbrook. It started when Embiid waved goodbye to Westbrook's Oklahoma City Thunder teammate, Steven Adams, after he fouled out in a December game. Westbrook responded in kind and waved goodbye as the Thunder won the game. The next time the teams played, Embiid dunked Westbrook into oblivion. Later, Embiid would post to Instagram that the dunk was a "crime scene investigation." That beef (and about a dozen others) has only continued from there, Embiid consistently adopting a playful but effective "who me??" attitude about it all.
Chris Paul vs the Clippers
CP3 landed on his feet quite nicely with the Houston Rockets after leaving the Los Angeles Clippers over the summer—Houston boasts the league's best record. Still, armed with Paul's knowledge of the Staples Center, the Rockets marched down a backchannel hallway to stir up beef with the home team after a game in January. That's a hilarious, if ultimately chest-puffy and toothless, feud.
LeBron James vs. Enes Kanter
This one is great because, somehow, Kanter—a solid rebounder and scorer for a bad team—has earned the attention and ire of the best player in the league. After a November game between James' Cavaliers and Kanter's Knicks turned chippy, Kanter said, "I don't care who you are...What do you call yourself, 'King,' 'Queen,' 'Princess,' whatever you are. We're going to fight. Nobody out there is going to punk us." James responded, "I'm the king, my wife is the queen and my daughter is the princess so we got all three covered." Kanter has continued to prod James with trollish posts on social media.
Kevin Durant vs random people on Twitter
If an internationally famous, multimillionaire superstar creating a burner Twitter account to argue with fans isn't proof the NBA is a breeding ground for incredible drama... then I don't know what is.
Rookie of the Year candidate Ben Simmons vs. Rookie of the Year candidate Donovan Mitchell
A new one! There are almost too many NBA feuds and micro-beefs to list, so we'll keep this thing brief, but take it as proof positive that NBA drama is the best that a new beef got off the ground just today, Monday, April 9. In an interview with ESPN published on Monday, Simmons—who has been awesome all year—said he's 100 percent the Rookie of the Year. Asked which other rookies caught his eye, he responded, "None." Mitchell—who also has been awesome all year—cryptically responded with a tweet featuring a gif of a guy looking around and mouthing the word, "Okay..."
When a teammate responded with laughing emoji, Mitchell told his teammate "Lmao bro like who cares [three laughing emoji] I'm still stuck on your dunk [from the team's last game.]" While Mitchell might have professed to not care, he also liked a bunch of tweets about the Simmons quote indicating he might, in fact, care.
NBA Drama takes zero days off.