Bending the Line of Progress | Opinion
President Donald Trump has spent the final days of his presidency tweeting conspiracy theories and championing unconstitutional efforts to overturn the 2020 election. As his presidency devolves into chaos, his administration remains fixated on securing long-lasting conservative change.
On Tuesday, news broke that the Trump administration's Department of Justice is quietly pushing a far-reaching rule to reformulate disparate impact liability—a move that will have monumental consequences for U.S. civil rights law.
Discrimination does not have to be intentional and explicit to be unlawful. By looking to the disproportionate burden of a policy, practice, or regulation, disparate impact consideration allows plaintiffs to smoke out real but concealed discrimination. It also gives plaintiffs a vital tool to challenge unconscious bias and structural discrimination.
In the modern economy, discrimination is not always obvious. While intentional discrimination still exists, prejudice often manifests itself in unintentional, imperceptible and hidden conduct.
For generations, conservative legal activists have tried to cabin (if not eliminate) disparate impact liability, favoring a legal regime that tethers relief to proving intentional discrimination. The Department of Justice's reform turns this long-sought goal into law.
The proposal reinterprets the Department's obligations under the Title VI of 1964 Civil Rights Act, which "prohibits discrimination on the basis of race, color, and national origin in programs and activities receiving Federal financial assistance." If effected, the Department per force would limit enforcement to the rare case where one could show overt and intentional discrimination.
The Biden administration can delay the new rule, but the proposal will likely be litigated in federal courts before new conservative judges who are skeptical of disparate impact liability.
This change would immediately harm beneficiaries of federal programs, most notably in education and housing. The consequences, however, will be far more sweeping. A non-discrimination theory centered exclusively on intentional discrimination imperils the entire American civil rights project. Who admits intentional discrimination?
Consider voting rights, an area not explicitly implicated by the new rule. Journalists first reported the Trump administration's proposal as Democrats celebrated their victories in Georgia's Senate runoffs. Without disparate impact considerations, it is unlikely Democrats would have won the seats.
Occasionally, disenfranchising motive—though denied—is so manifestly apparent that courts can find a "smoking gun" of intentional discrimination. In 2016, for example, a federal appeals court relied on the rhetoric and justifications of North Carolina Republicans who enacted "one of the largest restrictions of the franchise in modern North Carolina history" to reduce Black voter turnout with "surgical precision."
Yet smoking guns are rare. Bigoted lawmakers seeking to suppress minority voters normally don't disclose their true aims, hiding behind neutral explanations to defend disenfranchising practices. While social scientists have documented that "discriminatory intent underlies legislative support for voter identification laws" and other disenfranchising policies, lawmakers normally camouflage the true purpose for these laws.
There is a larger pragmatic point. Proving overt discrimination is expensive, time-consuming, and labor-intensive. Even if evidence of overt discrimination exists, locating it in the legal discovery process can be difficult. The greater the transaction costs in mounting a successful challenge, the fewer such challenges.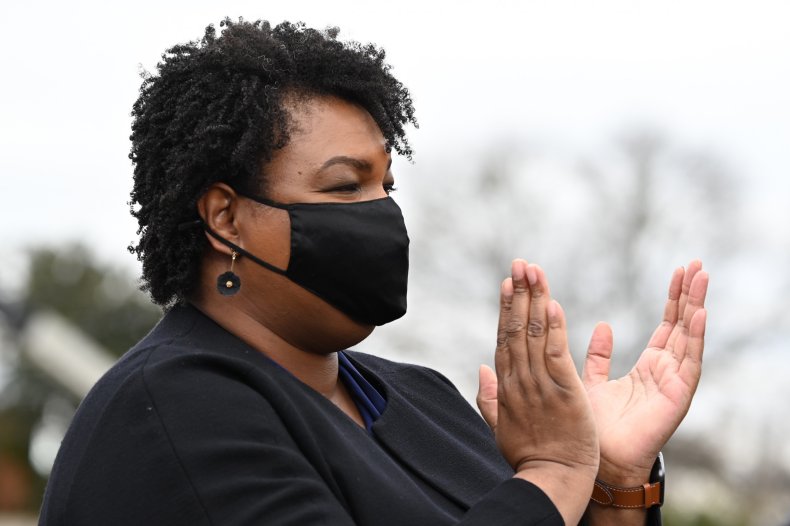 In 1982, Congress recognized the problem of predicating voting rights claims on proving intentional discrimination. It amended Section 2 of the Voting Rights Act to let plaintiffs challenge discriminatory voting rules, processes, or requirements even if they could not show an intent to discriminate. Because the amended Section 2 allows plaintiffs to marshal evidence of discriminatory results, not discriminatory purpose, it can subject voting restrictions with disproportionate racial impacts to judicial scrutiny.
In recent years, enforcement of Section 2 has protected voting rights in Georgia. The Department of Justice used Section 2 to force a rural Georgia county to stop discriminating against Latinx voters. A Georgia reverend used Section 2 to protect the interests of Black voters. Fair Fight, the voting rights organization founded by Stacey Abrams, has used Section 2 to challenge race-based voter suppression.
In 2018, a coalition of Georgia civil rights groups relied on Section 2 to sue Georgia over its "exact match" law, which jeopardized the voter registration status of over 50,000 people. A federal judge barred application of the law, focusing on the "differential treatment inflicted on a group of individuals who are predominantly minorities" rather than the intent of the legislators who passed it.
These Section 2 cases did not fix all of Georgia's broken voting laws, which continue to place disproportionate burdens on minority voters. As Stacey Abrams noted in testimony to Congress on February 19, 2019, the full promise of Section 2 depends on Section 5 of the Voting Rights Act—which the Supreme Court gutted in a 2013 case called Shelby County v. Holder.
But Section 2 litigation materially reduced barriers to voting designed to suppress minority voter turnout. On Tuesday, Black voters turned out in unprecedented and decisive numbers for Democrats Raphael Warnock and Jon Ossoff.
The Trump administration's twilight disparate impact proposal does not reference the Georgia election or voting rights. It is aimed, however, at the theory of discrimination animating it, a theory that holds that intentional discrimination is not the only actionable type of discrimination under civil rights statutes and the Constitution. Just as the Georgia election embodies the promise of civil rights protections, the Trump administration's proposal testifies to the relentless campaign to undermine them.
The Trump administration's latest proposal is a stark reminder that "the line of progress is never straight," in the words of Martin Luther King Jr. Winning elections in Georgia matters. But it is equally important, although more subtle, to buttress the legal framework that provides the foundation for civil rights law.
Duncan Hosie is a third-year student at Yale Law School who researches nondiscrimination law.
The views expressed in this article are the writer's own.