'Bendy and the Ink Machine' Creators Announce Two New Titles, Studio Expansion
Kindly Beast, the game studio behind YouTube sensation Bendy and the Ink Machine, has acquired Karman Interactive to aid in the development of at least two brand-new projects. The studio formerly known as theMeatly Games has been constantly expanding ever since its ink monster horror experience went viral online exactly two years ago. Starting out with just two people, Mike Mood and theMeatly, the studio has grown to a team of more than 25 full-time employees, with plans to hire even more.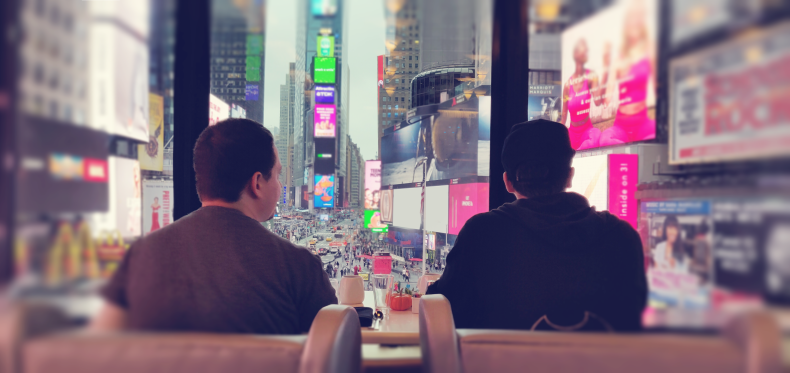 "What I can say regarding Bendy and the Ink Machine is, we are not making a sequel, we are not making a prequel and there is no Bendy and the Ink Machine 2," Mood told Newsweek . "However, Bendy will return."
To accommodate this larger team, Kindly Beast established a new studio space in Ottawa that is currently being renovated.
Karman Interactive developed the Bendy in Nightmare Run mobile game, which has more than a million downloads on Android and iOS and will now be a part of Kindly Beast. Purchasing Karman Interactive is a big deal for Mood, who worked at the company for two years before developing Bendy and the Ink Machin . "I was hired about four years ago as my first job in the game industry," Mood said "I'm now my old bosses' boss!"
Bendy and the Ink Machine was originally a game created in Unity as a side project. Mood and theMeatly didn't expect much. It became an instant success almost overnight, with Let's Players and YouTubers from around the world streaming the title and immediately falling in love with its art style and aesthetic. Players loved taking control of Henry Stein as he moved his way through Joey Drew Studios, learning the horrible truth about what happened to his former place of employment.
There have been five different chapter of Bendy and The Ink Machine, each pulling in tens of thousands of downloads on PC and a console port. The brand has an extensive line of merchandise, ranging from shirts sold at Hot Topic to plushes, action figures and more on the shelves at Walmart and Gamestop. What started out as two guys working dozens of sleepless nights to make the game they wanted, has quickly blossomed into a phenomenon with worldwide reach. With a new studio, and two new games in development, there's no signs of it slowing down anytime soon.
Expect to see video teasers around a new Kindly Beast project in the works shortly.