Israel's attorney general announced on Thursday that he plans to charge Prime Minister Benjamin Netanyahu with bribery, fraud and breach of trust, in a move that could upset the upcoming Israeli elections in April.
The charges will likely be pressed following a pretrial hearing that will take place shortly after the Israeli elections on April 9, and there is still a possibility that Netanyahu's lawyers could present new evidence to avoid prosecution. But the attorney general's announcement could sway some voters.
Representatives of Netanyahu's right-wing Likud party accused Israel's top court of allowing opponents of the prime minister to meddle in the elections. Israeli Attorney General Avichai Mandelblit was appointed by Netanyahu, but experts have long argued that Mandelblit is an independent jurist who will make fair decisions based on the evidence. For many observers, his decision to charge Netanyahu confirmed that reputation.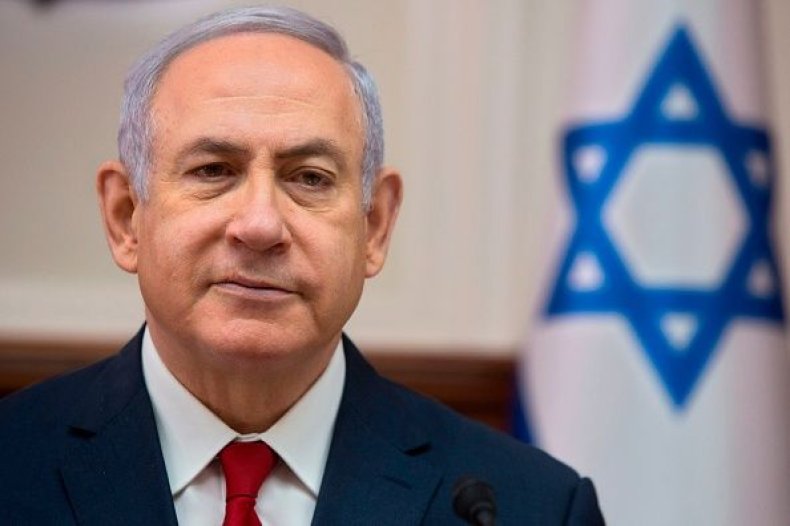 Israeli police have recommended that Netanyahu be charged in three separate corruption investigations, some of which also implicate his wife, Sara Netanyahu. The attorney general has indicated that he does not plan to press charges against the prime minister's wife.
Police have accused Netanyahu of accepting bribes from wealthy foreigners, of attempting to strike backroom deals to obtain more favorable media coverage, and of giving a telecommunications company favorable regulations in exchange for positive media coverage.
Netanyahu appears determined to become Israel's longest serving prime minister, and he recently struck a deal with the far-right in order to compete against a recently formed centrist coalition.
He helped to orchestrate a merger between the extremist party Otzma Yehudit, which means "Jewish Power," and Habayit Hayehudi, a party of settlers, with the promise that these parties would be brought into government if Netanyahu wins in April.
Otzma Yehudit is a party formed by the followers of the racist Rabbi Meir Kahane, who was assassinated in 1990. Kahane's previous political party, Kach, was banned from Israel's parliament in the 1980s and was later listed as a terrorist organization by the U.S. One of Kahane's followers was responsible for the 1994 terrorist attack that killed 29 Palestinians at a mosque in Hebron.
Kahane's followers have called for Israel to become a Jewish theocracy and advocated for the expulsion of all Arabs from the country. Netanyahu's alliance with the remnants of this group has been likened to a U.S. politician forming a pact with the Klu Klux Klan.
Meanwhile, Netanyahu's opponents Benny Gantz and Yair Lapid are taking a more moderate approach while portraying themselves as strong on security issues. They are slightly ahead of Netanyahu's ruling Likud party in some recent electoral polls.
Netanyahu is not required to resign if he is indicted. If he wins in the upcoming election and is also charged by the Attorney General, Netanyahu may be forced to stand trial while running the government or resign to avoid the spectacle.
He continues to maintain his innocence.