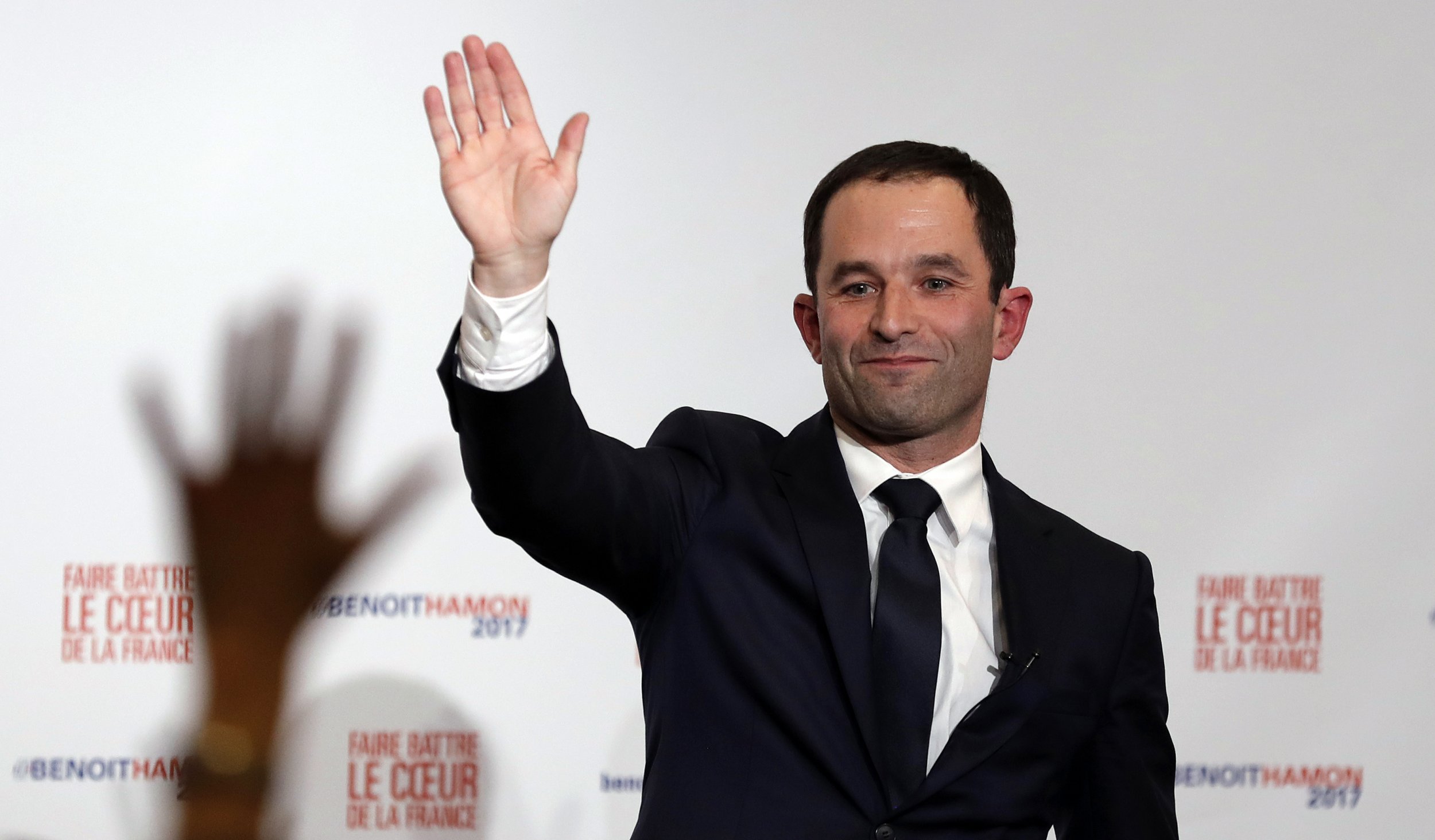 France's left-wing Socialist presidential candidate Benoit Hamon has urged other progressive candidates to rally behind his campaign.
Speaking Sunday, after his shock victory in the Socialist Party primary, Hamon reached out to Green Party candidate Yannick Jadot and to Jean-Luc Mélenchon, founder of the Left Party who is standing under the banner of France Insoumise.
He called on his two rivals to unite with him "to build a social, economic and democratic government majority," Le Monde reported.
Hamon, who had been placed third in many polls and was not originally expected to take the Socialist nomination, is from the party's left.
He served as education minister under the incumbent Socialist president Francois Hollande, but left in 2014 after opposing the government's rightward, pro-business turn.
Hollande's former prime minister, Manuel Valls, a major figure on the right of the party, had been the favorite to take the presidential nomination at the start of the contest.
His defeat by Hamon sees the party veer significantly to the left, which is why Hamon believes there is space for collaboration with more radical leftist candidates.
Hamon's chief focus is on the labor market and welfare policy; he wants a universal basic income, has plans to introduce a tax on profits from robot labor, and believes in fighting for better work-life balance for French voters.
Sunday, Mélenchon cautiously welcomed the fact that Hamon "sang words so close to our own" but has not yet explicitly responded to his offer.
Meanwhile, the result may give a boost to the independent centrist candidate, Emmanuel Macron, a former economy minister in Hollande's government.
With Valls out of the race, Macron is the only candidate standing on a liberal centrist platform.