Bernie Sanders' $15 Minimum Wage Amendment Fails in Senate
Senator Bernie Sanders made good on his promise to introduce an amendment to the COVID relief package that would raise the minimum wage to $15 per hour in 2025, but it was shot down in the Senate.
Sanders' plan had the support of Senate Majority Leader Chuck Schumer and was passed in the House of Representatives on Friday as part of the $1.9 trillion relief package. It faced an uphill battle in the Senate, as it was ruled to be out of the scope of budget reconciliation, which only requires a simple majority vote, and on Friday, it failed to receive the 60 votes it needed to pass.
Forty-two Senators voted in favor of the amendment and 58 opposed it, including seven Democrats and Senator Angus King, an independent that caucuses with them. The Democrats who opposed the measure were Senators Joe Manchin, Kyrsten Sinema, Joe Tester, Maggie Hassan, Chris Coons, Tom Carper and Jeanne Shaheen.
"It is disgraceful that Congress has not passed an increase to the minimum wage since 2007," Sanders said on the Senate floor on Friday. "It is an absurd process that we allow an unelected staffer…to make a decision as to whether 30 million Americans get a pay raise or not. No parliamentarian should have that power."
Sanders urged his colleagues to vote in favor of the amendment, as it would give 32 million Americans a "much-needed pay raise" and is an "enormously popular idea." Polls find the majority of Americans support raising the minimum wage to $15, but when it comes to Republicans, they're more likely to get on board with a more limited increase to $11.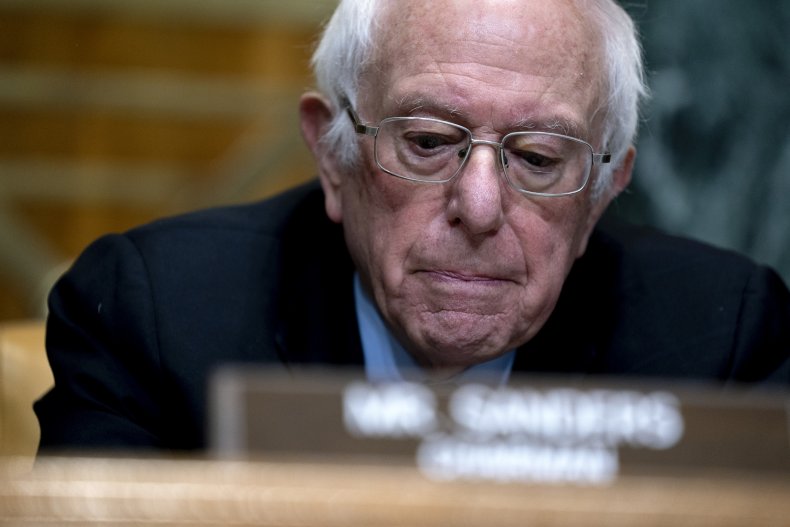 Only 34 percent of Republicans surveyed in a Morning Consult poll released on Wednesday supported a $15 minimum wage, but 56 percent were supportive of a $11 minimum wage. However, Sanders noted in his Senate speech that in Florida, a state that former President Donald Trump won in November, voters also passed a ballot measure to increase the minimum wage to $15 per hour.
Raising the minimum wage comes as a trade-off, though. While it would lift nearly a million people out of poverty, the Congressional Budget Office found it could result in the loss of 1.4 million jobs, a statistic that its critics have homed in on.
Friday wasn't the end of the fight for a $15 minimum wage and Sanders can introduce it at another time as a standalone bill. He's unlikely to get the support he needs to make a $15 minimum wage happen, but Republicans have indicated they could be supportive of a more modest increase.
The $10 plan backed by Senators Mitt Romney and Tom Cotton is unlikely to satisfy progressives, though, and House members may withhold their vote on the relief package if Congress doesn't make moves to enact a $15 minimum wage.