Bernie Sanders Is Working With Democrats to Ensure Possible 2020 Presidential Bid Ends in Victory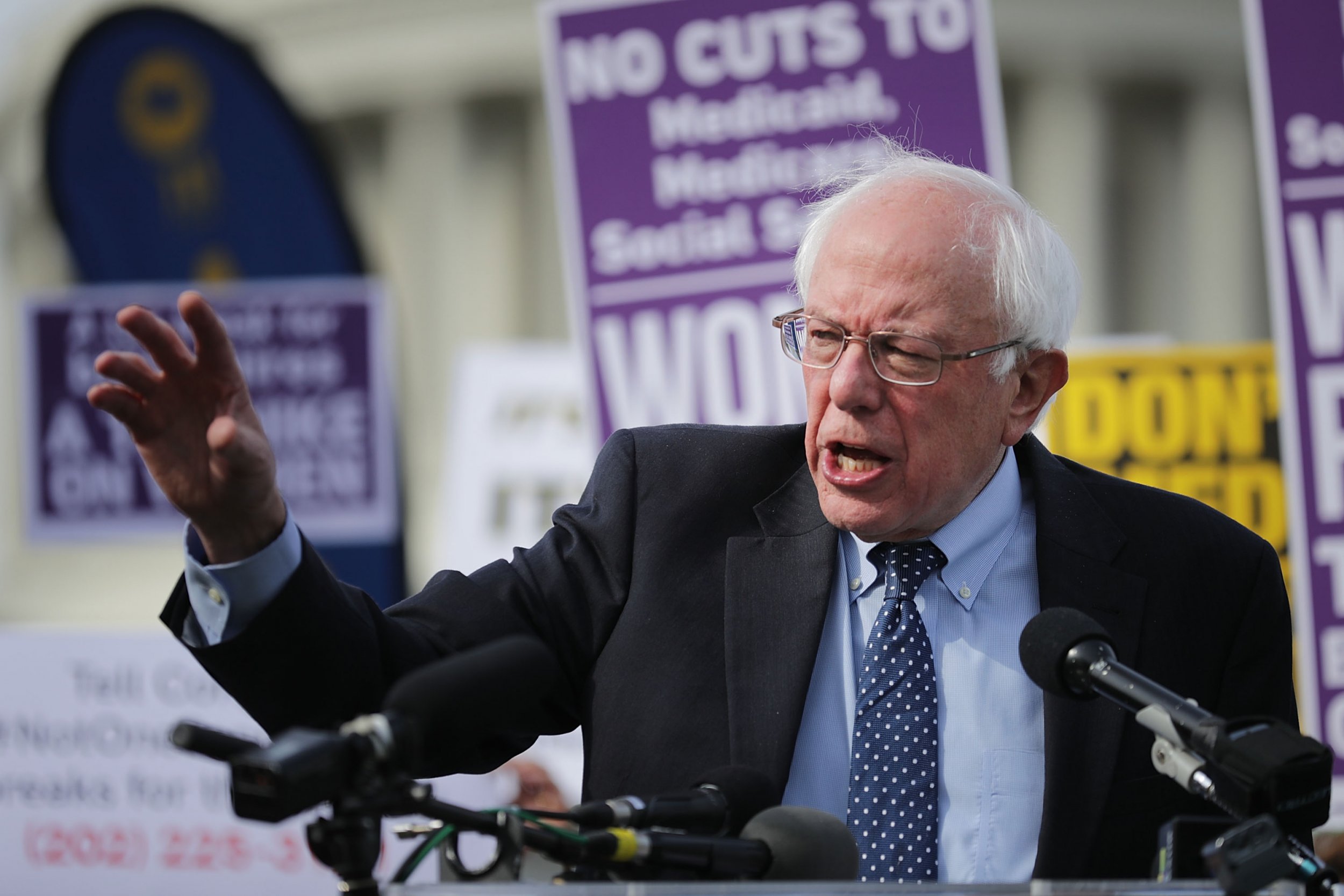 After falling short with his insurgent 2016 campaign for the Democratic presidential nomination, Senator Bernie Sanders is making moves in an apparent attempt to ensure that any 2020 White House bid would have a very different outcome.
Related: Democrats at war: Bernie Sanders supporters announce Dianne Feinstein primary challenger, tell her to join GOP
Sanders has already begun working with members of the Democratic Party establishment, particularly in the area of foreign policy, according to a report from Politico on Monday. The independent from Vermont based his 2016 campaign on progressive domestic issues, giving far less attention to global affairs.
It was something that his opponent, former Secretary of State Hillary Clinton, seized upon.
"Senator Sanders doesn't talk very much about foreign policy, but when he does, it raises concerns because sometimes it can sound like he hasn't really thought it through," she said in January 2016.
One of the people Sanders is now working with is Bill Perry, President Bill Clinton's former defense secretary. Perry was also a guest on Sanders's podcast this summer, when the pair discussed how to achieve a diplomatic solution to the nuclear tete a tete with North Korea.
In September, Sanders further sought to beef up his foreign policy credentials when he delivered an hour-long speech on the subject at Westminster College in Missouri, where British Prime Minister Winston Churchill delivered his famous "Iron Curtain" address in 1946.
In his speech, Sanders set out a progressive foreign policy to match the ideals he has campaigned for at home.
What will perhaps raise most eyebrows, though, is his closer collaboration with the sort of establishment Democrats that he has long rallied against. Sanders has repeatedly criticized the party for being too beholden to Wall Street and big business, and for losing touch with working Americans. And he has steadfastly refused to give up his status as an independent.
At the same time, he and his ideas have been increasingly welcomed into the inner sanctums of the party since his defeat to Clinton last year and her subsequent loss to Donald Trump. Following the election, he was appointed as "outreach chairman" for Senate Democrats. It is in that capacity that Sanders's recent moves have been made, according to a senior adviser.
"He is now in a very different position than he's ever been in before. He's just stepping into the role," Ari Rabin-Havt told Politico. "Let's be clear: He's in charge of outreach for the caucus. So when people say he's doing a better job of reaching out? Well, yeah, he's doing his job. This is a new phase of his career."
Still, many of his allies also told Politico that Sanders's latest steps mark a determination to ensure that, if he does run in 2020, his campaign will have a far more solid foundation and wider backing than in 2016.
Sanders has repeatedly refused to rule out making a second bid for the White House, even though he will be 79 years old in 2020. In a survey of more than a dozen top Democratic strategists conducted by The Hill last week, Sanders was ranked as leading what is likely to be a crowded pack of Democratic candidates.
Sanders would certainly appear to have the support of voters. Multiple polls have found him to be the most popular active politician in the country. And, in a Morning Consult poll last week, Sanders led Trump 42 percent to 36 percent in a hypothetical 2020 matchup.
Still, Sanders does face hurdles. Divisions in the party have yet to fully heal following last year's bitter primary—in fact, they were recently reignited following the release of books by Clinton and a former interim chairwoman of the Democratic National Committee, Donna Brazile.
Also, some among the party establishment are angered by the outspoken nature of Sanders supporters. Several of his former campaign staffers have backed bids to unseat establishment Democrats, including California Senator Dianne Feinstein.