Democrats at War: Bernie Sanders Supporters Announce Dianne Feinstein Primary Challenger, Tell Her to Join GOP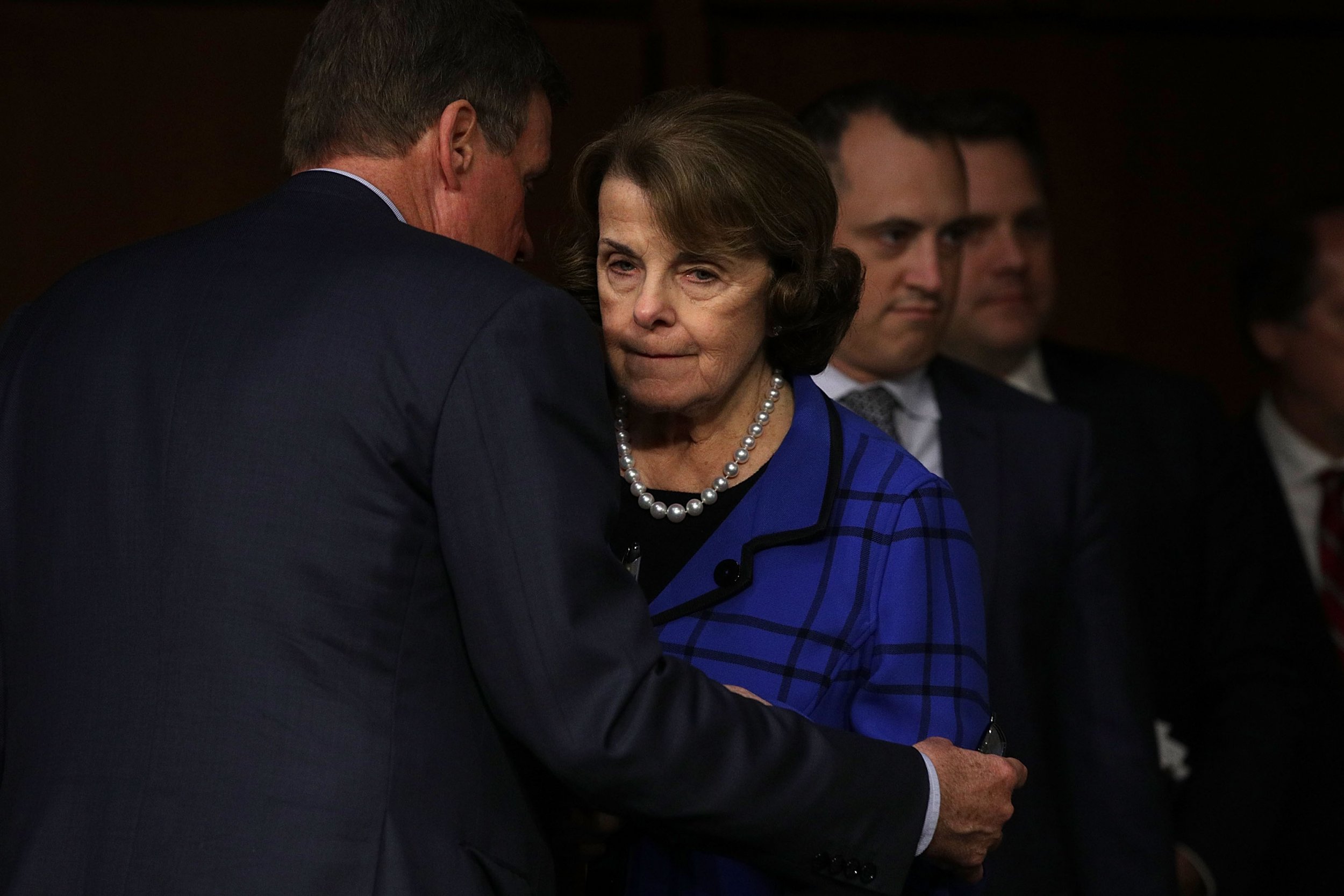 The latest shot in the battle for the direction of the Democratic Party came Thursday, when a group founded in part by former staffers of the Bernie Sanders presidential campaign announced a primary challenger to run up against a leading establishment Democrat in the country's most liberal state.
Already under pressure from the party's liberal wing, California Senator Dianne Feinstein will now face at least one primary opponent ahead of the 2018 midterms, after progressive outfit Justice Democrats announced the candidacy of former school teacher Alison Hartson.
Related: Hillary Clinton robbed Bernie Sanders of the Democratic nomination, according to Donna Brazile​
Hartson is the national director of Wolf PAC, a group that aims to end corporations' political influence. She claimed that Feinstein is part of the problem, not the solution.
"I'm sick and tired of waiting for this corrupt establishment to fix itself," Hartson said in a press release announcing her candidacy. "It's simply not going to happen. We can't expect change from people like Dianne Feinstein who helped to create this corrupt system. We can't wait for some progressive ideas to happen 20 years from now. We need a democracy that works for people and we need it now."
Feinstein, who has been in the Senate since 1992, announced last month that she would seek re-election next year. But, under pressure from liberals increasingly mobilized following Sanders's 2016 campaign and amid opposition to President Donald Trump, the 84-year-old is set to face perhaps her toughest challenge yet.
Hartson may not be the only primary opponent Feinstein will have to fight off. Other challengers could include state Senate President Pro Tem Kevin de León and billionaire environmental activist Tom Steyer, who recently launched a $10 million campaign calling for Trump's impeachment.
Feinstein's unwillingness to back impeachment is one of the issues that has landed her in hot water with many in her own party. Failing to fall in line with the most vocal Trump "resistance," Feinstein said two months ago that there was a need to have "patience" with the president and that she believed he could still be a "good president."
That led De León to respond that "we don't have much patience for Donald Trump here in California." California's junior senator, Kamal Harris, who has gained a national profile and speculation about a 2020 run at the White House following her vocal opposition to the president and his nominees, said she had "no reason to believe that he will change course."
In an era of unprecedented polarization, Feinstein stands accused of being overly bipartisan. The release from Justice Democrats states that she is not "doing everything she can to fight billionaires like Trump."
"Feinstein should join the Republican Party where she'd be more at home," said Corbin Trent, communications director at Justice Democrats and a former Sanders campaign staffer. "Californians are standing up for a transforming our democracy and economy to match California's values, and all Feinstein wants is to keep the status quo. As long as her donors are happy, she is happy."
Feinstein's office did not respond to a Newsweek request for a response to those allegations.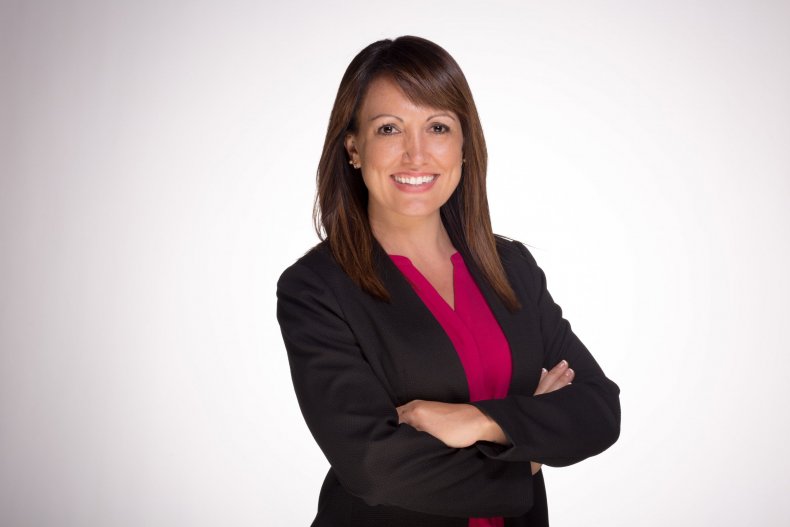 The fight over the direction of the Democratic Party has been raging since last year's heated primary race between Sanders and Hillary Clinton, and only exacerbated by last November's shock victory for Trump. In an excerpt from a book by Donna Brazile, the former interim chairwoman of the Democratic National Committee, she claimed that the DNC had given Clinton control of its finances before she had even clinched the party's nomination.
Sanders has been embraced to an extent by the party's leadership, having been appointed as the party's outreach chairman and having had many of his positions embraced by the Democrats' economic platform.
But Sanders-backed candidate Keith Ellison was defeated in the race for DNC chairman by establishment favorite Tom Perez, and Sanders was the subject of a recent petition to try to get him to join the Democratic Party. Instead, Sanders has said that he will again stand for re-election for his Vermont Senate seat as an independent.
He has also been warned to keep his supporters in check and not have them openly declare war on Democrats. At least in California, that advice is not being heeded. Hartson will be pitching a liberal platform, including pledges to join Sanders in backing Medicare-for-all, passing a $15 per hour federal minimum wage and preserving California's so-called sanctuary cities for immigrants.
"It's time to make real the promise of a great state like California, but Feinstein is standing in the way of it," Trent said. "She won't fight for Medicare For All because she gets paid by Big Pharma. She won't take on private prison companies and racist prosecutors because she's busy undermining California's sanctuary state status."
Still, while there is simmering unrest among Democrats, it has been the battle between Republican Party factions under Trump that has so far been the biggest story heading into the 2018 midterms. Even Feinstein remains a strong favorite to prevail in 2018. In a Morning Consult poll released this week, she had a 51 percent approval rating among Democrats, the same as Harris.