Bernie Sanders Boasts Double Digit Lead In Swing State New Hampshire With Primary Just Three Weeks Away: Poll
A new survey of New Hampshire's Democratic voters has shown presidential candidate Bernie Sanders surging, with the independent Vermont senator leading his rivals by double digits.
The new poll, conducted by Boston's NPR station WBUR and MassINC Polling Group, surveyed 426 voters, showing that Sanders was supported by 29 percent of respondents, with former South Bend, Indiana Mayor Pete Buttigieg coming in a distant second with just 17 percent – a full 12 points behind. Former Vice President Joe Biden came in third with 14 percent, and Senator Elizabeth Warren was fourth, at 13 percent.
Notably, the data showed a significant shift from December, when WBUR and MassINC conducted a similar poll. In that previous survey, Buttigieg led the pack with 18 percent, followed by Biden at 17 percent. Sanders had just 15 percent support, whereas Warren had 12 percent. While the other candidates have continued to poll around the same percentages, Sanders has clearly surged in the weeks since the previous survey.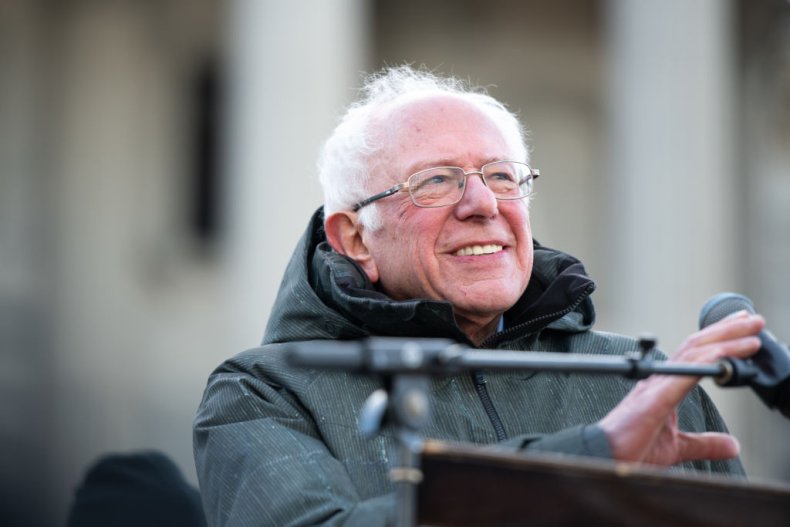 New Hampshire is the first state to hold a primary, which will take place on February 11 this year. Prior to that, Iowa is the first state to hold caucuses on February 3. As a result, both states have an outsized role in helping candidates build momentum as the primary voting season continues. A recent poll has also shown Sanders with the lead in Iowa.
CNN and the Des Moines Register released their poll on January 10, showing Sanders in the lead. The progressive senator took 20 percent, whereas Warren came in second at 17 percent. Buttigieg was next at 16 percent, while Biden was fourth at 15 percent.
With the Iowa caucus a little over a week away, and the New Hampshire primary less than three weeks out, the recent polls bode well for Sanders. They also counter the argument from Sanders detractors, who have suggested that he is somehow unelectable. That perspective has been changing in recent weeks, however, as the progressive lawmaker has surged in the polls nationwide.
"I wouldn't take these numbers to the bank," Steve Koczela, president of MassINC, told WBUR, noting that things could still change significantly over the next few weeks in New Hampshire. "But you've got to be feeling pretty good about where you stand right at this moment if you're the Sanders campaign," he said.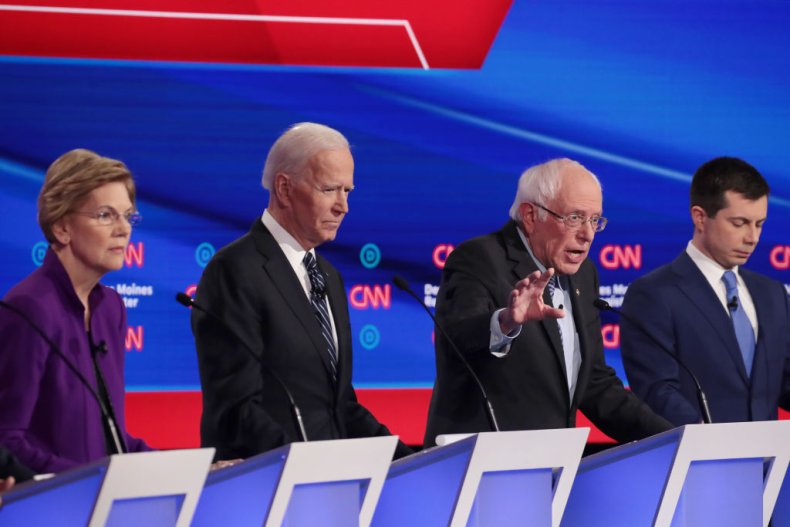 On Wednesday, CNN released a new national poll showing Sanders leading among the Democratic candidates with 27 percent, followed by Biden at 24 percent. This was a notable shift, as CNN's polling had shown Biden with a firm lead for more than a year. Warren came in third in the latest survey, with 14 percent.
A poll by SurveyUSA released this week also found that Sanders has the best odds of beating Trump in the general election. Sanders was shown to beat Trump, 52 percent to 43 percent – a nine-point lead – in a hypothetical match-up. Biden also beat Trump by seven points, 50 percent to 43 percent. Former New York City Mayor Michael Bloomberg, Warren and Buttigieg also all won against Trump in hypothetical one-on-one competitions.