After Primary Losses, Bernie Sanders Cuts Field Staffers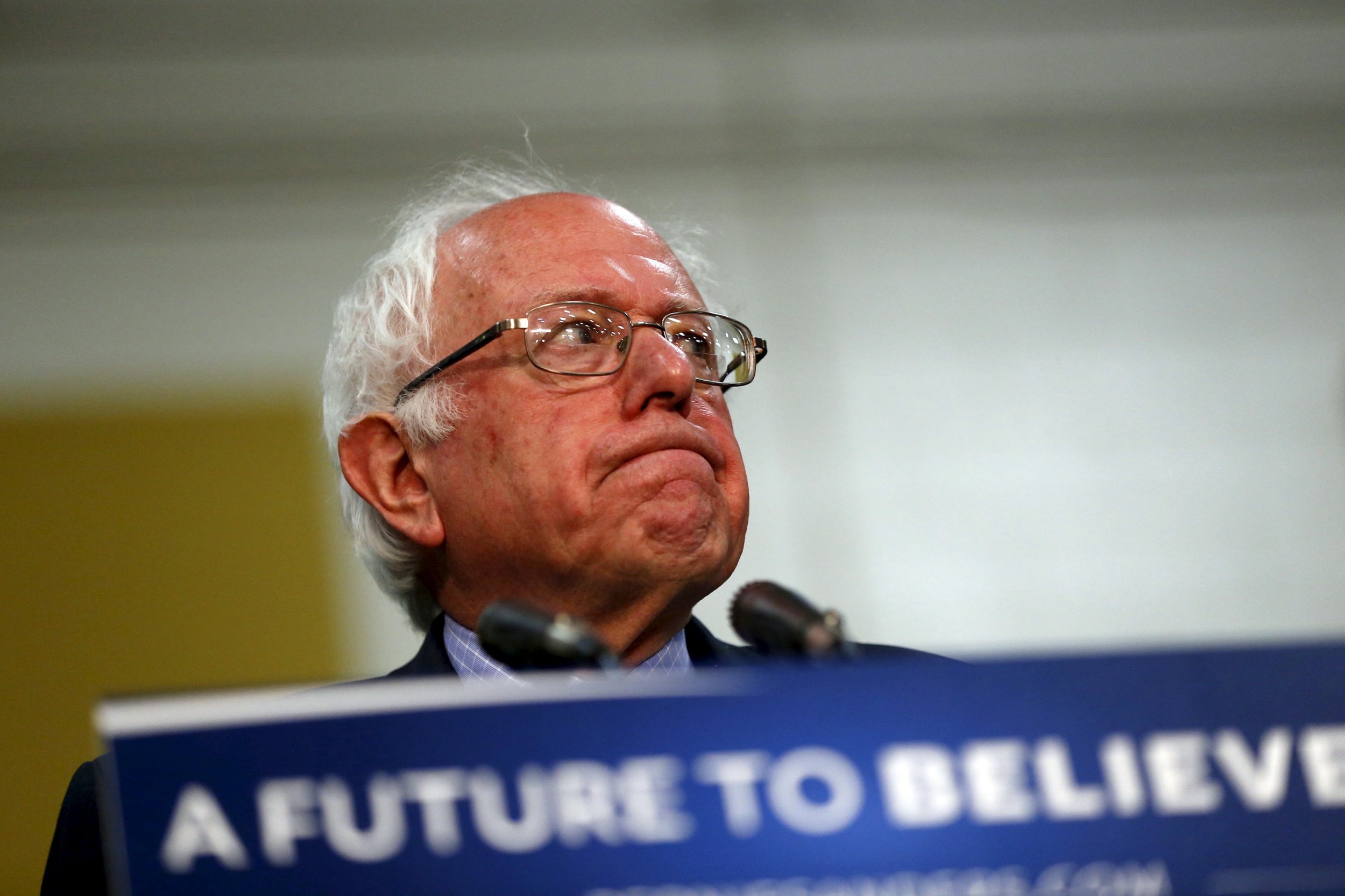 Updated | A day after Bernie Sanders lost four presidential primaries to Hillary Clinton, he began laying off field staffers.
"Our campaign has now completed 80 percent of the primaries and caucuses," Michael Briggs, Sanders'​s spokesman, said in a statement Wednesday. "That means that we no longer require many of the loyal and dedicated state and national support staffers who helped us in places like New York, Connecticut, Rhode Island, Maryland, Delaware, Pennsylvania and other states where the nominating contests have been completed."
The exact extent of the cuts was not immediately clear.
"We will continue to have a strong and dedicated staff of more than 300 workers who are going to help us win in California and other contests still to come," Briggs said.
Sanders outlined the upcoming plan in an article published Wednesday by The New York Times, which reported the campaign will lay off "hundreds" of staffers.
"We want to win as many delegates as we can, so we do not need workers now in states around country," Sanders told the newspaper. "What we are going to do is allocate our resources to the 14 contests that remain, and that means that we are going to be cutting back on staff."
On Tuesday night, Democratic front-runner Clinton pulled further ahead of the Vermont senator, sweeping four of the five Northeast and Mid-Atlantic primaries. In the past week, Sanders has succeeded in winning only one of six contests, in Rhode Island. A major blow to his campaign came last week with the loss of the primary in New York, where he was born, raised and briefly attended college.
Still, Sanders now is focused on Indiana, which will hold its primary on May 3.
"This is our first campaign event in Indiana. This will not be our last campaign event in Indiana. With your help, we're going to win here in Indiana," he said during a rally Wednesday at Purdue University.
Many of May's primaries take place in Sanders-friendly states, including Indiana and Oregon. He has vowed not to drop out of the race until all states have voted in the primary season, and has promised he will do anything to stop a Republican from becoming president.
"The reason that I am the strongest candidate," he added in his Purdue speech, "is that our campaign is appealing not just to Democrats, but to independents all over this country and even some Republicans."
This story has been updated to include comment from Sanders'​s campaign.