Bernie Sanders Doubles Down on Medicare Expansion After Resistance From Joe Manchin
Senator Bernie Sanders is doubling down on the need for Medicare expansion amid the ongoing negotiations on the Democrats' spending bill.
The Vermont independent told reporters Tuesday that the expansions to dental and hearing coverage, as well as reforms to lower the cost of prescription drugs, are things that he saw as must-haves in any final package.
"It is really insane that in the wealthiest country in the history of the world, we have tens of millions of Americans, older Americans, who have no teeth in their mouth, who are unable to digest the food that they are eating," Sanders said. "People who cannot hear and communicate with their grandkids because they have no hearing or hearing aids."
The "bottom line," Sanders said, is that both provisions must make their way into the multi-trillion-dollar package.
The comments came just days after Senator Joe Manchin expressed concern over Medicare expansions given estimates that the agency risks insolvency by 2026.
"You've got to stabilize that first before you look at basically expansion. So if we're not being fiscally responsible, that's a concern," Manchin told CNN.
Manchin and Sanders have clashed multiple times amid negotiations. Manchin said that he and Sanders met several times last week getting to "know each other differently than ever before."
"I hope I have his respect, he has my respect," Manchin said Tuesday at the Economic Club in Washington D.C. "I know who he is and where he's coming from, I just respectfully disagree in the approach and he knows that."
The West Virginia Democrat is a key vote in the evenly divided chamber, as the party cannot afford to lose his support or that of fellow moderate Kyrsten Sinema if they want to pass President Joe Biden's "Build Back Better" agenda via reconciliation.
Sinema has also reportedly poured cold water on the provision to allow Medicare to negotiate and lower drug costs.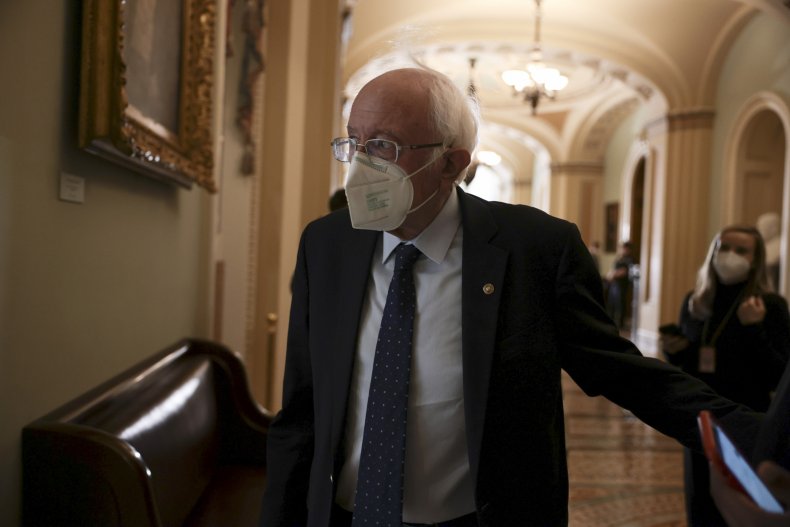 Democrats have been negotiating for months on the bill, which would greatly expand the country's social safety net and combat climate change.
Senate Majority Leader Chuck Schumer originally set an October 31 deadline to send the sweeping package to Biden's desk, but the party still has not come to an agreement on a framework or price tag.
House Speaker Nancy Pelosi said Tuesday that the bill is 90 percent is written.
At the White House press briefing on Tuesday, Jen Psaki said that the final bill won't include everything Biden originally proposed.
"We're right now on the verge of making a number of these policies law," Psaki said, "and there are realities of governing and realities of policymaking, including the fact that the alternative to what is being negotiated is not the original package. It is nothing."