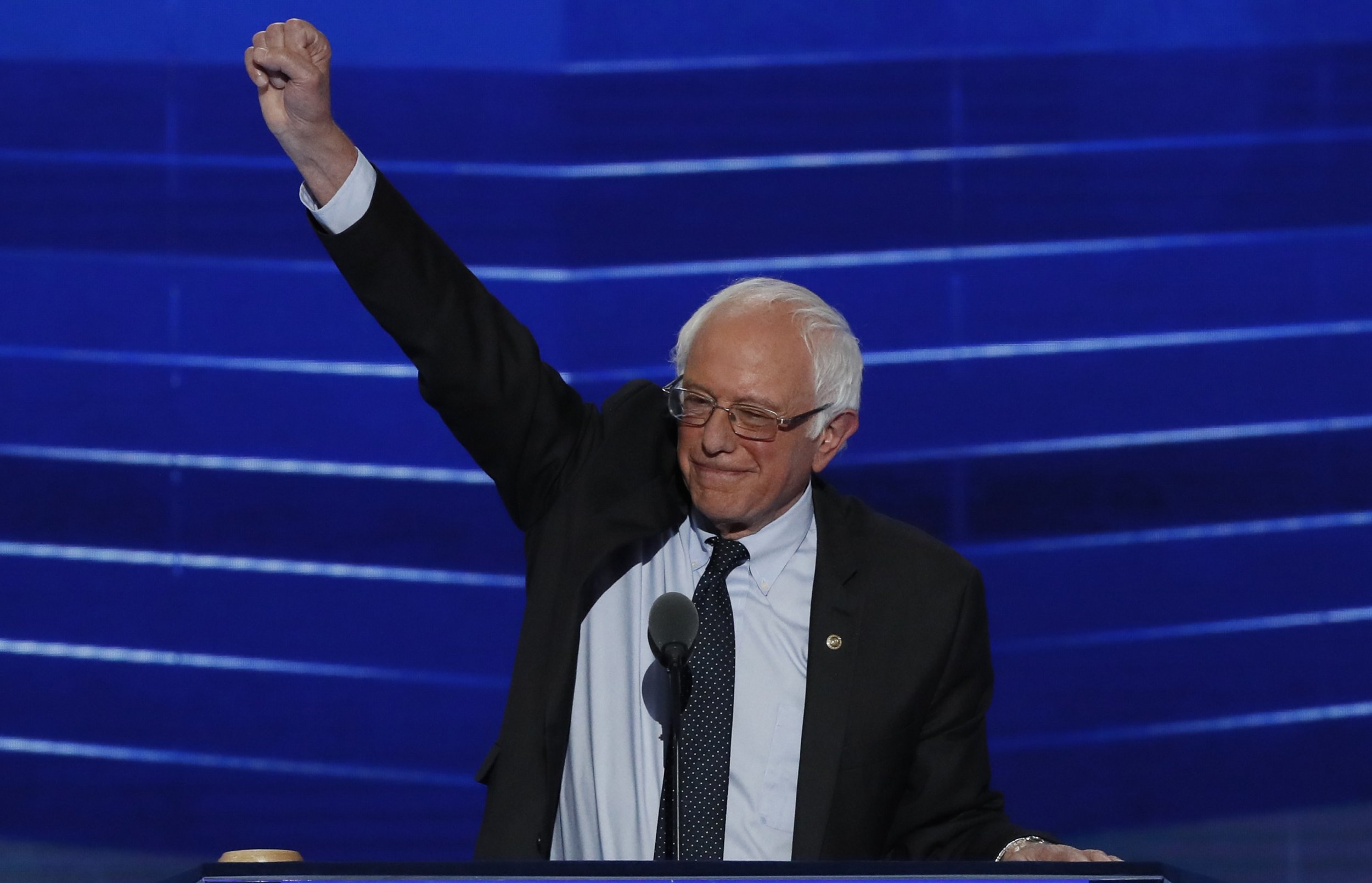 Bernie Sanders may not have won the 2016 presidential election, but his supporters are beginning to fill elected seats across Donald Trump's America.
Christine Pellegrino, a Sanders delegate in last year's Democratic primaries, defeated her Republican opponent in a New York state district that overwhelmingly voted for President Donald Trump. The new Democratic representative replaced Republican Joseph Saladino in a special election Monday night against challenger Thomas Gargiulo.
Related: Did the DNC Help Hillary Clinton Beat Bernie Sanders? Fraud Lawsuit Takes Aim at Leadership
The upset victory comes at a time when members of Sanders' "political revolution" are organizing across the country, running for office in local elections ahead of the 2018 midterms and 2020 presidential race. The progressive senator—and face of the Trump resistance—has also returned to the campaign trail, but not for himself: Sanders has been steadily endorsing a number of local candidates in elections where Democrats are seeing opportunities to flip reliably-red districts into Democratic strongholds under Trump.
New Hampshire Democrat Edith DesMarais bested Tuesday her Republican opponent for a seat in the New Hampshire House of Representatives in a special election for a region that also supported Trump in the presidential race.
Now, Republicans and Democrats alike are saying the flipped election results should serve as a wakeup call for Trump and any elected officials on Capitol Hill who are supporting the president's controversial agenda of budget cuts, health care overhauls and hardliner immigration policies.
"Another canary in the coal mine for Republicans," California Representative Ted Lieu tweeted Monday night. "Every. Republican. Is. At. Risk."
As Trump's approval ratings continue to plunge to historic lows, an upcoming special election in Georgia could serve as the greatest catalyst yet for progressives hoping to take back Democratic control of Congress. Polls indicate Jon Ossoff, a young Democrat from Atlanta's 6th District, may defeat Republican rival Karen Handel for the Congressional seat held by Republicans for nearly 40 years.
"This should be a wake-up call for the Republican Party in the South," Republican Sen. Lindsey Graham said on the "Today" show after Ossoff received enough support to go head-to-head with Handel in a runoff election in June.
"After investing unprecedented dollars in failed efforts to flip seats, it appears Democrats could be waking to the reality that political action starts in the states," Matt Walter, president of the Republican State Leadership Committee, said in a statement Monday night. "Before last night, the only seat to change parties was from Democrat to Republican after Democrats failed to flip any seats in blue states with Republican control, including both chambers in Virginia, the Minnesota House – where Republicans have an all-time high – and a tied Connecticut Senate."