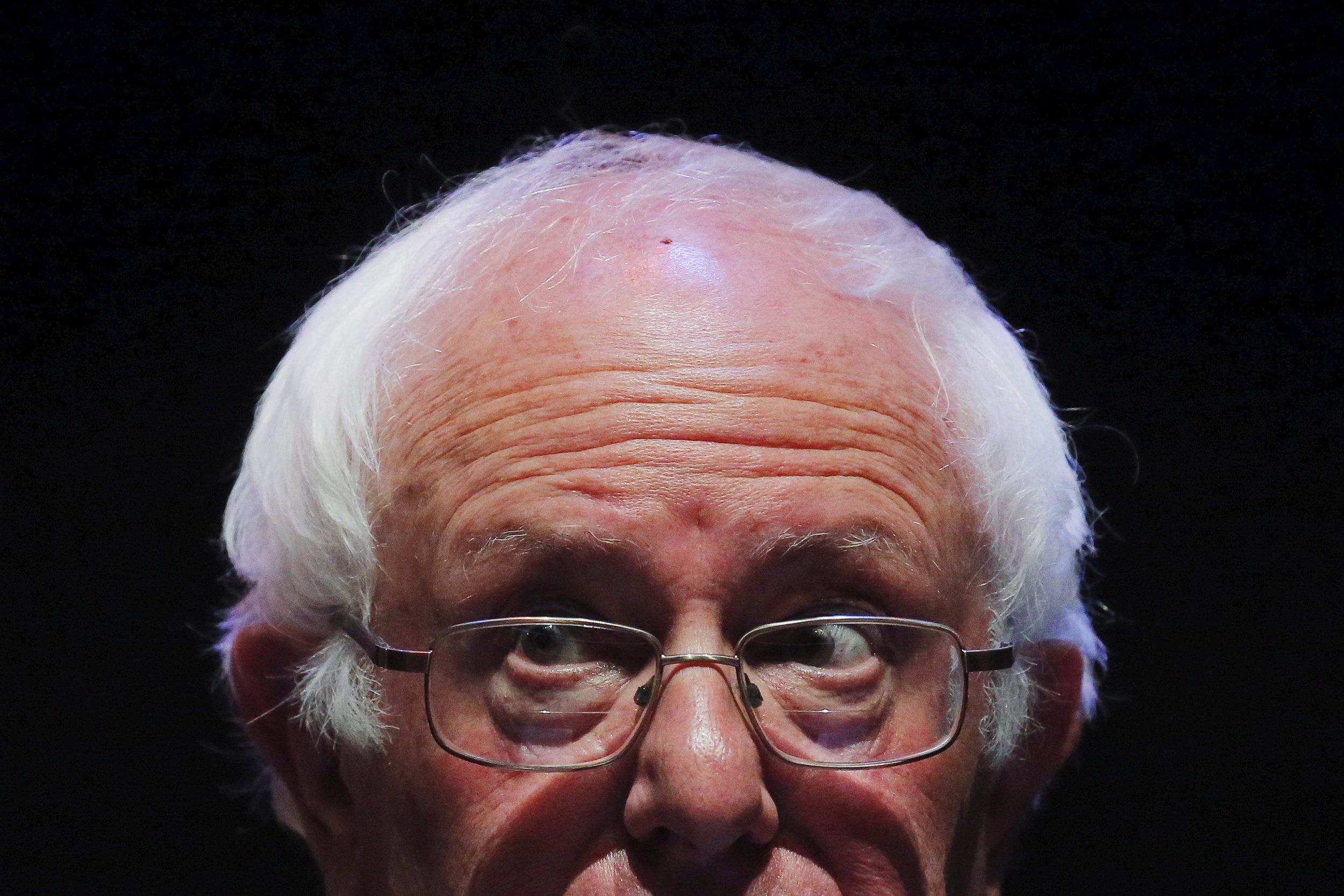 If you're still feeling the Bern, you may be wondering what your favorite Vermont independent has been up to recently. In summary: Probably not running for president again, stoking questions about his wealth and helping out political allies.
Let's take them one at a time.
First, Sanders has been largely dodging questions about 2020. Though he ended the Democratic primary race last year with more than 1,800 delegates and subsequently launched the progressive group Our Revolution, he hasn't said whether he'll run again. Sanders is already 75 years old, and he hasn't been making any moves toward fundraising or scooping up would-be campaign staffers, as Politico reported Tuesday. The Democratic party as a whole is struggling to unify.
Sources told Politico he's preoccupied with family matters—namely, the fact that the FBI is probing his wife for allegedly using fraudulent documents while she was president of the now-closed Burlington College.
But she's not the only Sanders with money problems.
The politician himself recently requested an extension for his 2016 financial disclosure, which is required for senators. This delays the deadline by which Sanders must report his assets, investments, gifts and liabilities in the months during and after his presidential campaign, according to VTDigger.
The extension comes after Sanders got blasted online in April for criticizing billionaires for having multiple yachts and cars in a tweet. People swiftly pointed out that Sanders, who centered much of his campaign around busting big money and Wall Street, owns three homes.
Looking ahead, Sanders is set to stump in Montana for Rob Quist, a folk singer running to be a Democratic congressman. Quist told the Great Falls Tribunehe wants to show off "the grassroots support behind our campaign and share the message that we need more elected leaders fighting for working class families, instead of millionaires, corporations and special interests" to Sanders, who will make at least four stops on the campaign trail over the weekend.