Bernie Sanders' Success Has Inspired 'People in the U.K. and Around the World,' British Politician Says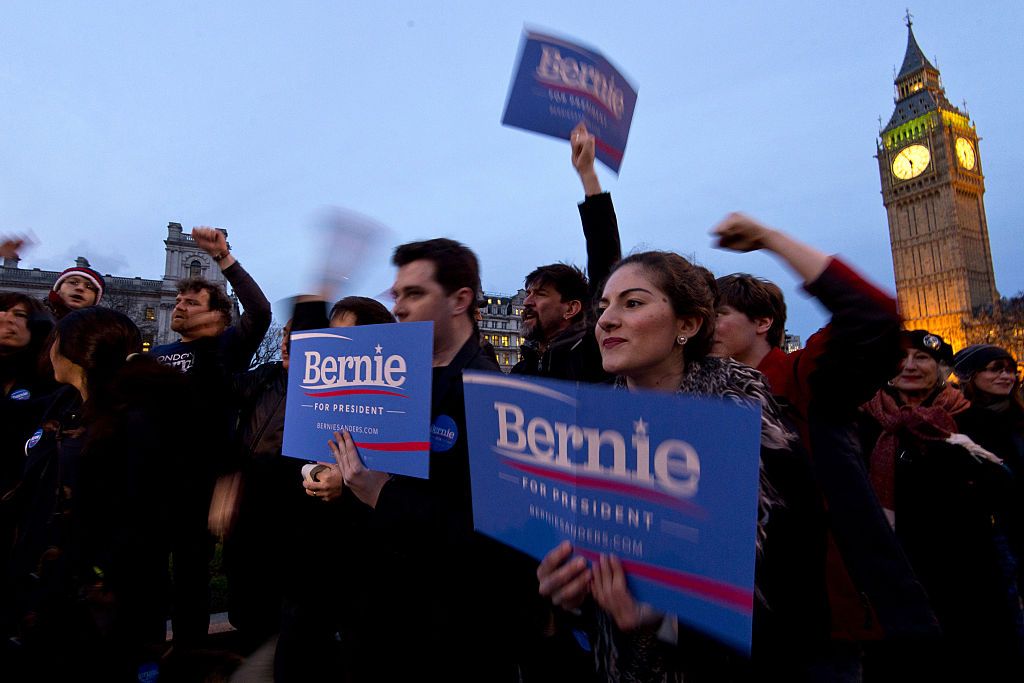 The success of Senator Bernie Sanders in promoting progressive policies in the United States has been noted positively by left-leaning leaders around the world, with leading British politicians hailing the political movement as "particularly inspiring."
Speaking to Politico for an article published Thursday, the Labour Party's Shadow Justice Secretary Richard Burgon said Sanders, an independent from Vermont who is running for the Democratic Party's nomination to challenge President Donald Trump in 2020, is "very exciting as part of an international movement against neoliberal economic inequality."
"Given that he's gained so much appeal in the United States," Burgon pointed out, "where that's a place where these progressive ideas would find it hard to get a following through the political mainstream, I think people in the U.K. and around the world have found that particularly inspiring."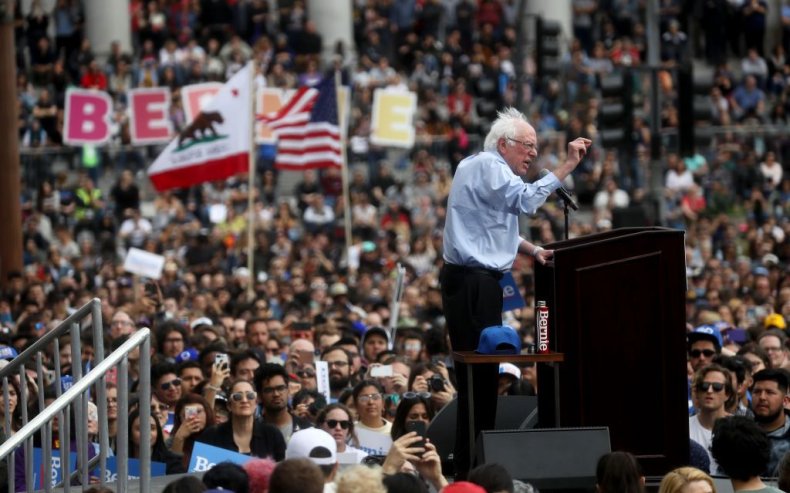 Burgon also confirmed to Politico that Sanders team has talked directly with the British Labour Party, and that the leftist party, which is led by Jeremy Corbyn, used the senator's campaign techniques as a model during elections in 2017. "Bernie Sanders' last campaign was part of the inspiration for the way in which Labour approached the 2017 general election," he said, "where we went to a very low position in the polls to being the biggest swing to the Labour Party in a general election since 1945."
Sanders is currently the clear frontrunner among all officially declared candidates for the Democratic party's 2020 nomination. A Real Clear Politics average of national polls indicated the senator to be the only double-digit contender among declared candidates, with 21.8 percent. Senator Kamala Harris from California trailed behind with 9.8 percent. However, former Vice President Joe Biden, who has not officially declared his intention to run, was ahead of Sanders with an average of 28.8 percent.
Among young voters, Sanders, who unsuccessfully challenged Hillary Clinton for the Democratic party's nomination in 2016, appears to be even more popular, however. A recent poll by Harvard University's Institute of Politics surveyed 18 to 29 year olds and found that 31 percent preferred Sanders in a hypothetical primary. Biden trailed Sanders by 11 percent in that poll.
Progressive and left-leaning politicians in other countries besides the United Kingdom have also taken note of the Sanders movement.
Ross Greer, a Green member of Scottish Parliament, in February publicly declared his support of Sanders in an appearance on the television show Scotland Tonight. And Niki Ashton, a progressive Canadian member of Parliament, told Politico that Sanders "has shifted the conversations both in the U.S. and around the world."