Bernie Sanders Leads All Democratic Candidates in Support From Non-White Voters, New Polls Show
Senator Bernie Sanders leads all the Democratic presidential candidates in support from non-white voters and has gained 10 points among black voters, according to new polls released Tuesday.
Former Vice President Joe Biden has long touted his support from minority–and particularly black–voters to demonstrate his electability for the Democratic party's nomination. But the candidate's support has appeared to slide dramatically among all demographics since his fourth-place finish in Iowa last Monday. Meanwhile, Sanders appears to be surging.
The independent senator from Vermont is backed by 28 percent of black, non-white Hispanic and Asian voters, according to the latest polling data from Monmouth University. Biden came in second with support from 20 percent, or 8 points less than Sanders.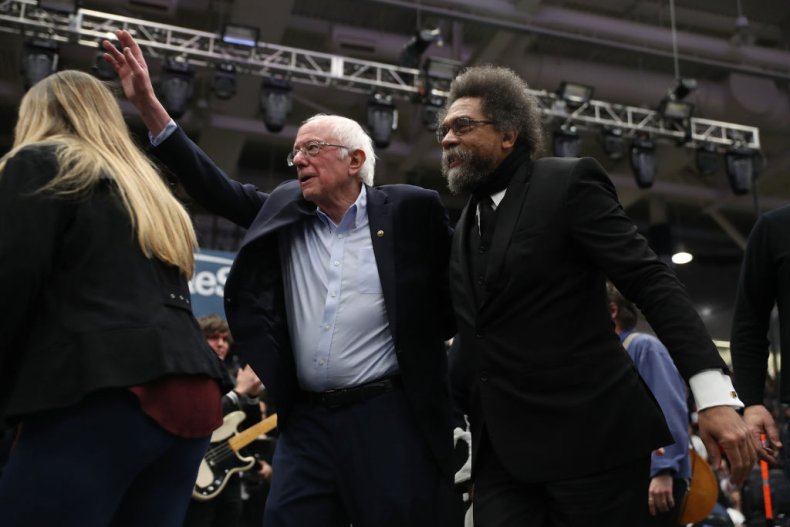 A separate by Morning Consult, Sanders has gained 10 points in support among black voters, with 27 percent saying they now back the senator, as opposed to the 17 percent who were before the Iowa caucuses. Meanwhile, Biden's support from the vital demographic has dropped to just 35 percent, which still puts him ahead of Sanders by 8 percent.
During the 2020 Iowa Brown & Black Presidential Forum held on Martin Luther King Jr. Day, Biden insisted that his support from black voters was solid. When one of the interviewers from VICE News noted that Sanders also had significant support, particularly from young black voters, Biden argued this was incorrect.
"Look, all I know is I'm leading everybody combined with black voters," the former vice president said.
But VICE and Ipsos had recently released a poll suggesting otherwise. Their survey found that Biden and Sanders were in a statistical tie, with Sanders slightly ahead. In that poll, 56 percent said they would "consider voting" for Sanders, while just 54 percent said they would "consider voting" for Biden.
Following Iowa's problematic results, which led Sanders and former Mayor Pete Buttigieg of South Bend, Indiana, to both declare victory in the state, Biden has seen his support slide in state level and nationwide polls. Sanders now appears to be the national frontrunner, according to the polling data from Morning Consult and Monmouth.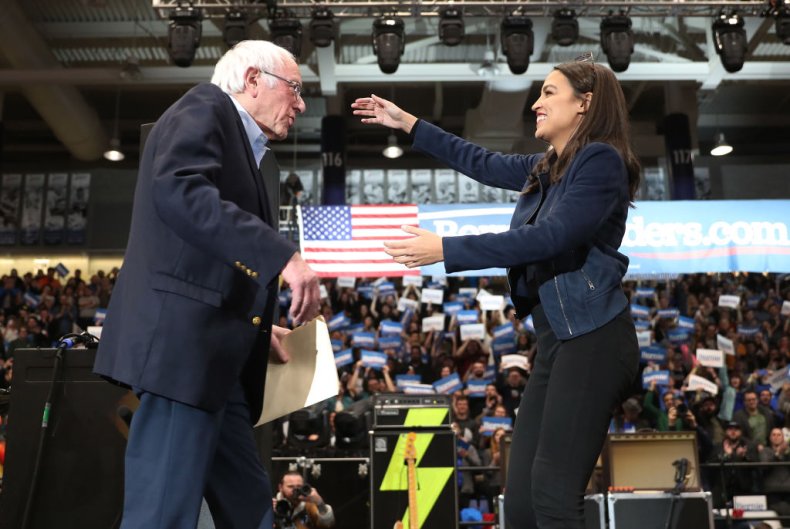 Monmouth has Sanders leading Biden by 10 points, or 26 percent compared to Biden's 16 percent. Buttigieg and Senator Elizabeth Warren of Massachusetts tie for third, with 13 percent. Morning Consult's data also shows Sanders in the lead, albeit narrower. The senator has 25 percent compared with Biden's 22 percent. Former New York City Mayor Mike Bloomberg, a billionaire businessman, comes in third with 17 percent.
As voters in New Hampshire cast their votes in the first primary of the 2020 election season on Tuesday, Sanders is in the lead in all the most recent state-level polls, while Buttigieg is about 7 to 8 percent behind. If either Sanders or Buttigieg manages to pull ahead and win the state by a substantial margin, history shows they stand a chance to be the race's early frontrunner.