Bernie Sanders Most Followed Lawmaker on Twitter and Facebook for Last Six Years
Independent Vermont Senator Bernie Sanders has more combined followers on Twitter and Facebook than any other legislator, according to a study of legislators' social media platforms over the last six years.
Sanders has 21.7 million followers on both social media platforms, according to a study by the Pew Research Center. Pew counted the greatest number of social media followers each legislator had during the six-year period extending from January 1, 2015 to December 31, 2020. Social media users who followed more than one account associated with a legislator were counted twice.
The top three legislators with the highest number of followers are Sanders, Democratic New York Representative Alexandria Ocasio-Cortez with 12.72 million followers and Utah Republican Senator Mitt Romney with 12.04 million followers. Until she recently became Vice President, Kamala Harris, a former California senator, was the second-most followed legislator with over 16.85 million followers.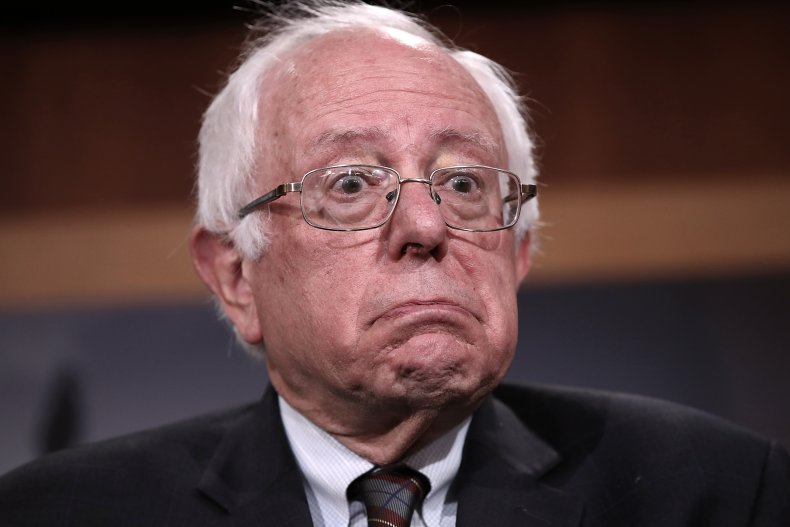 Sanders, Romney and Harris' large social media followings could be partially explained by the fact that they have all previously run for president. But that doesn't account for why other previous presidential candidates like Republican Texas Senator Ted Cruz of Texas and Democratic New Jersey Senator Cory Booker have far smaller followings at 6.53 million and 6 million, respectively.
While Sanders' long legislative history might explain his online popularity—he has been a House representative from 1991 to 2007 and a Senator from 2007 onward—that alone doesn't explain his large following either.
Some legislators who have served for longer than Sanders, like Republican Iowa Senator Charles Grassley and Democratic Ohio Representative Marcy Kaptur have served in their seats since 1981 and 1983 respectively, yet neither one had a social media following count high enough to even be amongst the 30 congressmembers with the highest social media followings.
Sanders' and Ocasio-Cortez's large followings might also stem from the fact that both are outspoken voices in the Democratic Party's progressive left-wing, a wing that has often felt excluded from the party's majority. As such, their accounts have gained a devoted progressive following and are also followed by conservative opponents who see their words as potential ammunition for use against what they see as "extreme leftist" Democrats.
Romney's large following may be partly due to the fact that he is seen as a more centrist or moderate voice in the Republican party. He was the sole Senate Republican to vote in favor of impeaching former President Donald Trump during Trump's Senate February 2020 impeachment trial, he didn't endorse Trump's 2020 election campaign and was one of the few Senate Republicans to quickly blame Trump for the January 6 insurrection seeking to overturn the outcome of the 2020 presidential elections.
It's also notable that Pew's list of the 30 most followed legislators only contains 10 Republicans; the remaining 20 are all Democrat-affiliated.
Newsweek reached out to Sanders' office for comment.