Bernie Sanders Is Receiving 7 Times As Much Positive Russian Media Coverage As Joe Biden, Analysis Shows
Democratic presidential hopeful Sen. Bernie Sanders has received the most positive coverage of any contender from Russian state-backed new agencies, according to new research from a foreign policy think tank.
Russia is believed to be trying to boost Sanders' primary campaign while also helping President Donald Trump. New analysis from the Foreign Policy Research Institute revealed that Sanders received the most positive coverage of any candidate from Russia's Sputnik and RT news services.
Clint Watts, an FPRI fellow, told NPR Thursday that pro-Sanders Russian coverage has "really come on strong just in the last 30 to 45 days" and shows "very similar narratives that we saw in 2016 about Sanders."
The FPRI analysis took 3,897 stories and 5,082 mentions on Sputnik and RT from January 1, 2019 to March 2, 2020. It found that former Vice President Joe Biden was the most mentioned candidate (812 times), significantly ahead of Sanders (455 mentions).
But 21 percent of Sanders' mentions were positive, compared to only 3 percent for Biden; seven times more positive mentions. Sixteen percent of Sanders' mentions were negative compared to 40 percent for the former vice president.
Other candidates who have since dropped out of the race also received less positive coverage than Sanders. Sen. Elizabeth Warren received 321 mentions of which 10 percent were positive, Sen. Amy Klobucher 70 mentions of which 9 percent were positive, Pete Buttigieg 157 mentions of which 5 percent were positive, and Mike Bloomberg 107 mentions of which 3 percent were positive.
Russian media mentions of Trump, though, were far higher than any Democratic candidate. The president was mentioned 3,160 times, of which 17 percent were positive, 58 percent were neutral and 25 percent were negative.
National intelligence officials and lawmakers have warned that Russia is trying to influence the 2020 elections, as it did in 2016. Moscow regularly seeks to undermine elections in foreign nations, using social media and misleading news reports to exacerbate social tensions and undermine the democratic process.
Sanders has rejected any help Russia might be giving his campaign. After acknowledging he had been briefed on Russian meddling last month, Sanders said, "I don't care, frankly, who Putin wants to be president... My message to Putin is clear: Stay out of American elections, and as president I will make sure that you do."
Trump has denied that Russia is trying to help his reelection campaign. The president has never acknowledged that Moscow worked to boost his 2016 run for the White House, despite the conclusions of Congress and his own intelligence agencies.
Trump recently fired acting Director of National Intelligence Joseph Maguire after the House intelligence committee was briefed that the Kremlin was once again interfering to help Trump get re-elected. Maguire was replaced with Trump loyalist and ambassador to Germany Richard Grenell, pending a permanent appointee.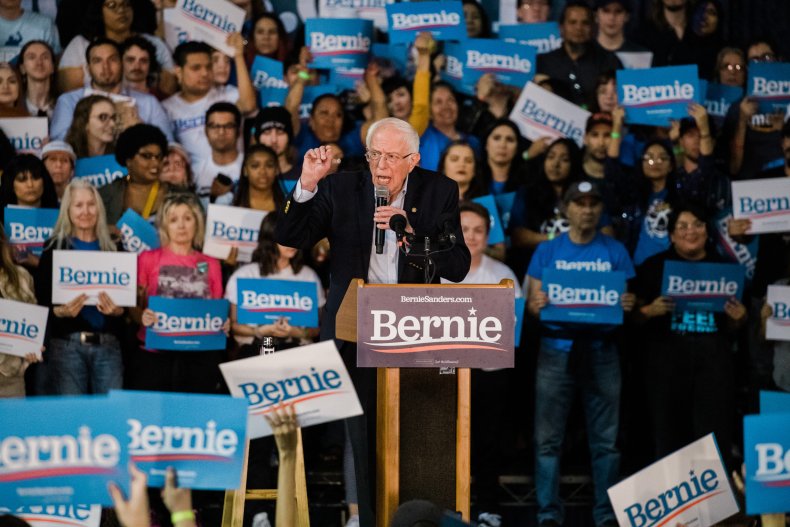 Correction 3/6/20, 12:45 p.m. ET: The headline of this article was corrected to reflect the finding that Sen. Sanders received seven times more positive coverage in Russian media than former Vice President Biden, not 21 times more. We regret the error.