Bernie Sanders on Saudi Arabia: U.S. Can't Have 'Ally Who Murders in Cold Blood,' Calls for Relationship Re-Evaluation
Vermont Senator Bernie Sanders on Thursday called for a re-evaluation of the U.S.'s relationship with Saudi Arabia after the nation, as he described it, carried out a murder of a journalist "in cold blood" in their consulate in Istanbul.
That was, of course, a reference to Washington Post columnist Jamal Khashoggi, who was apparently murdered by Saudi officials, Turkish intelligence has suggested. Saudi authorities and Crown Prince Mohammed bin Salman have denied the country's involvement—but one of the leader's aides has been identified as a suspect at the scene, as were at least three of his security detail, reported The New York Times.
"I have long been troubled by the nature of the relationship between the U.S. and Saudi Arabia," Sanders said in a video posted to Twitter. "And in light of the likely Saudi murder of critic Jamal Khashoggi, I think it is time for us to thoroughly re-evaluate that relationship. Saudi Arabia is, and has always been, a despotic dictatorship in which dissent is not tolerated, in which women are considered third-class citizens and which has spent the last several decades exporting an extreme form of Islam, Wahhabism, around the world."
Later in the video Sanders added, "We cannot have an ally who murders in cold blood, in their own consulate, a critic, a dissident. That is unacceptable by any government, but especially by one so closely supported by the United States."
Much of the video from Sanders also focused on the ongoing crisis in Yemen. The senator said Saudis are currently "devastating" Yemen with a "catastrophic war" with U.S. support. The senator called it a war that has caused a humanitarian disaster.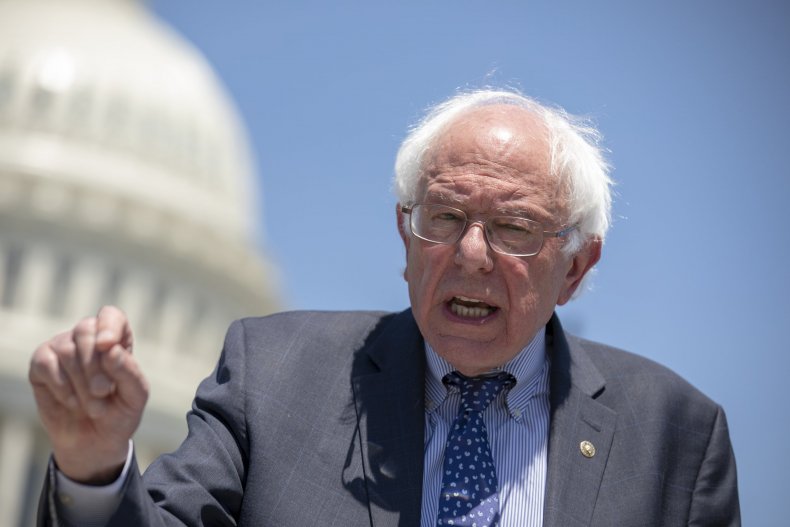 Sanders further suggested that the U.S. should be throwing its full weight behind the Saudis when it comes to their long-running tensions with Iran.
"The United States must play a much more even-handed role in the region to bring some level of understanding and cooperation in that part of the world rather than supporting conflict between the Saudis and Iranians, a conflict which serves no one's interests except for arms manufacturers," Sanders said in the video.
President Donald Trump had previously floated the theory that there were "rogue killers" with regard to Khashoggi's apparent death, which Sanders slammed as provided deniability to the Saudis.
Later Thursday, Trump said it seemed like Khashoggi had died and promised consequences should Saudi authorities be connected to the murder, via the Associated Press.